Reading time:

8

min
Update: 14-06-22 | Advice by – Phill Jones – Fitness instructor.
On a treadmill, around the park – even to the shops and back! Finding time to exercise can be tricky but not as complicated as you might think. Even just walking 2 miles every day can exponentially increase your fitness, help you lose weight, and lower your risk of chronic diseases. Walking has proven health benefits and is becoming more and more popular as a low-impact sport and a great way to improve
continuity. While going for a 15-kilometer run might be a great workout, it's much harder to fit into our day-to-day lives. Walking exercise is a much more accessible form of fitness. All you need to lose weight by walking is about 30 minutes and a good pair of walking shoes!
Wear Good Walking Shoes
Of course, if you are planning to start an exercise routine, we recommend investing in a good pair of walking shoes. Look for a pair that is lightweight and supportive. They will help you, not only with your posture and gait but also with injury prevention.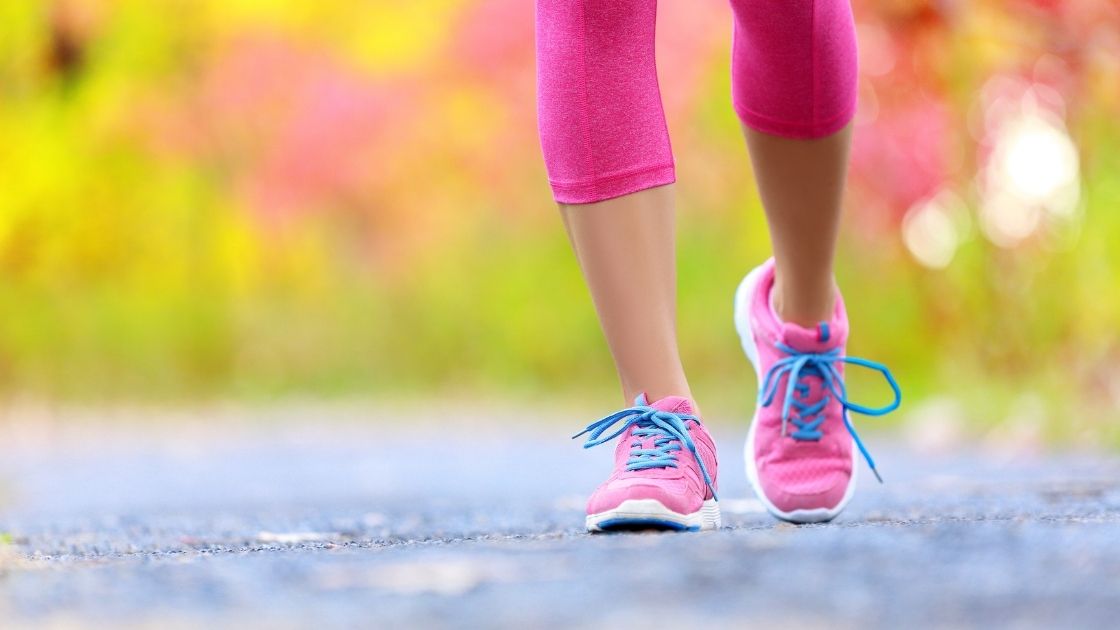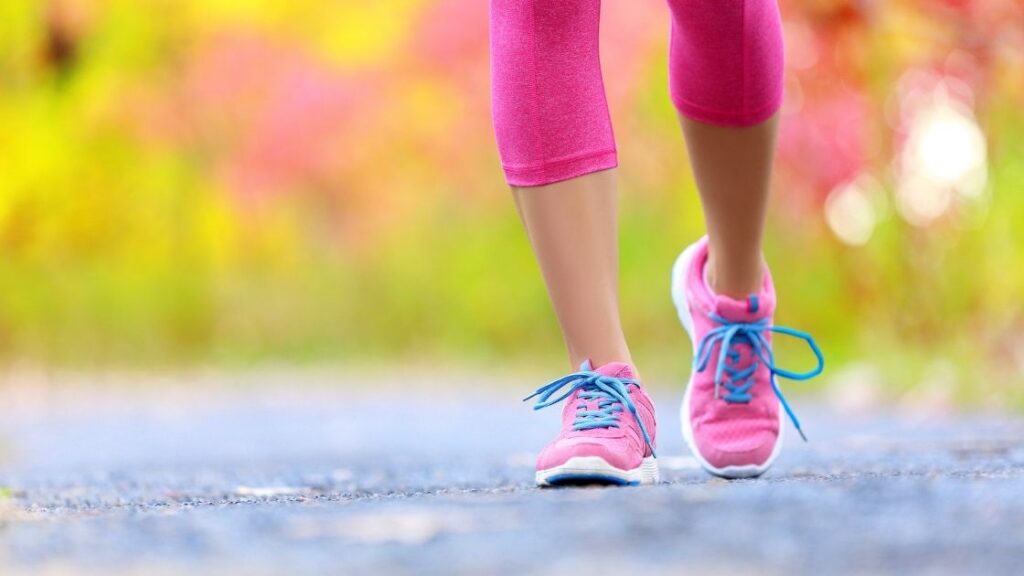 A comfortable pair of walking shoes will also give you a closer relationship with the ground and therefore make it easier for your arches to absorb shock. Last but not least, orthotics can be used (with medical advice) if you don't fit comfortably enough in regular walking shoes.
Weight Loss Benefits of Walking
So, a walking workout is a great way to improve your overall physical and mental health, but did you know it's also a great form of aerobic exercise that can help you burn extra calories to get rid of excess weight fast?
It's true! Brisk walking to lose weight is also one of the healthiest and most effective forms of reaching your weight loss goal! Let's check out why…
Lower BMI:
A brisk walk once a day is a quick way to burn extra weight. It's an incredibly effective workout for obese or overweight individuals as it is a much gentler form of exercise. Specific individuals, especially those with an obese BMI (Body Mass Index), may be recommended to avoid vigorous exercise due to the strain it can place on the body and its joints. Walking is a fantastic substitute as it will still increase your heart rate and help form fitness while lowering your BMI.
Lower Glucose, Cholesterol, and Blood Pressure:
Studies have shown that walking for 30 minutes five days a week can lower blood pressure and even reduce the risk of stroke and heart disease. Walking also reduces cholesterol levels and burns glucose, further improving cardiovascular health. In fact, a brisk walk is a pretty incredible way to improve your health. This study by the British Journal of Sports Medicine in 2013 also linked regular walking with a lower resting heart rate and reduced body fat content. With lower glucose, cholesterol, and blood pressure you can reduce the risk of heart disease and accelerate weight loss efforts.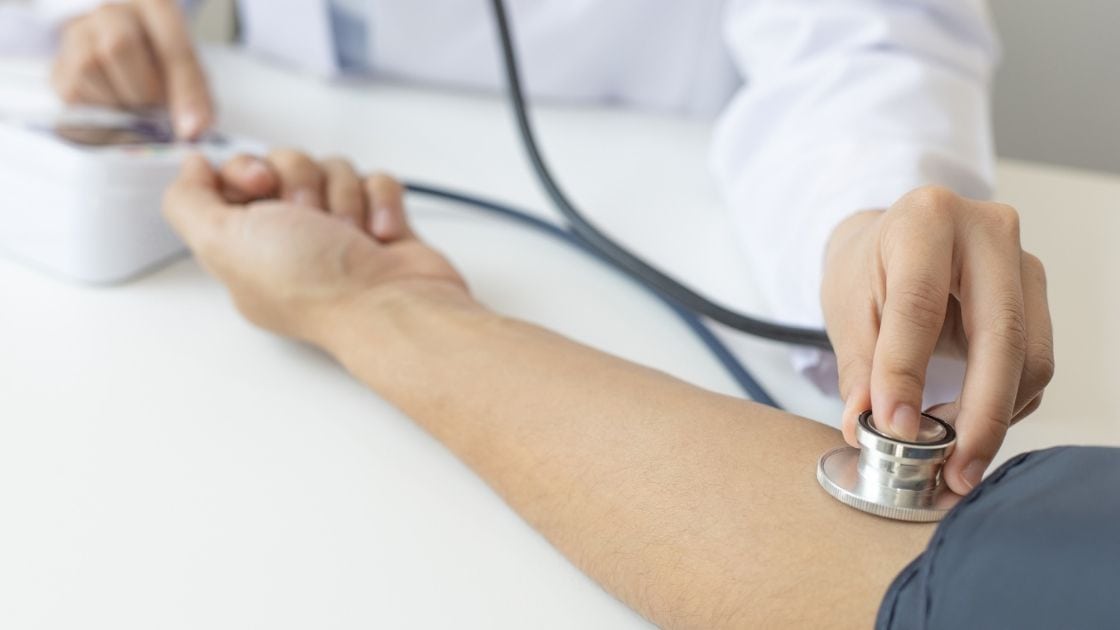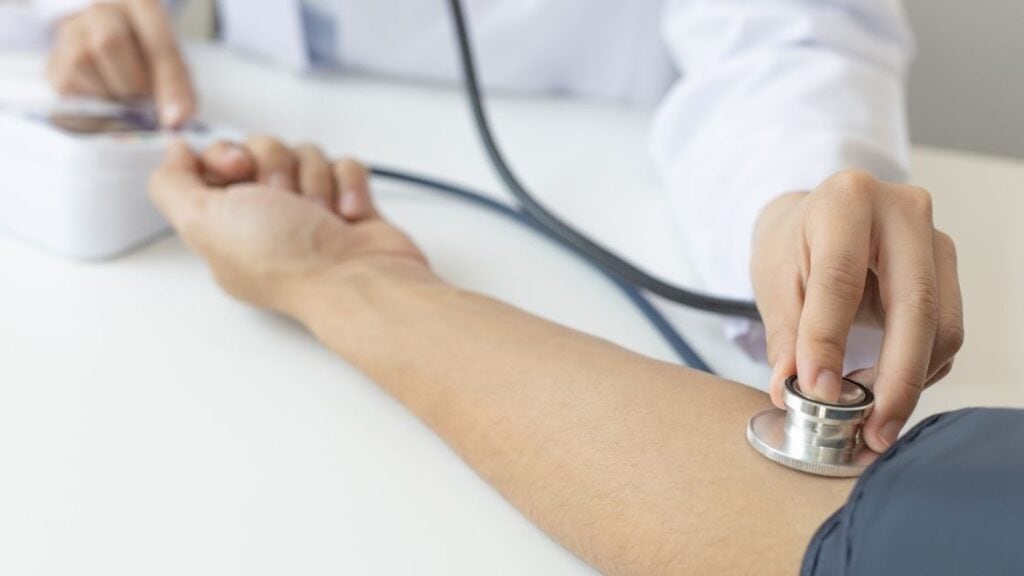 Lower BMI and Waist Circumference:
Walking is a great way to lose excess fat, helping you attain a healthier weight and a slimmer silhouette to boot. By burning calories, regular walking creates a calorie deficit that'll help you keep your body weight down and burn excess belly fat.
Calories Burned Walking 1 Hour
So what is the actual health benefit of walking 2 miles a day? Naturally, we all have different metabolisms, and we all burn fat at different rates. Additionally, the actual amount of calories you burn walking 2 miles will depend on your walking speed and current level of physical fitness. However, most adults can expect that walking 2 miles will create a calorie burn of about 140 – 240 calories a day.
So let's calculate over the course of a week – if you walk just 2 miles every day for seven days, that comes to about 980 – 1680 fewer calories a week! You should cover 6000 thousand steps per day at least.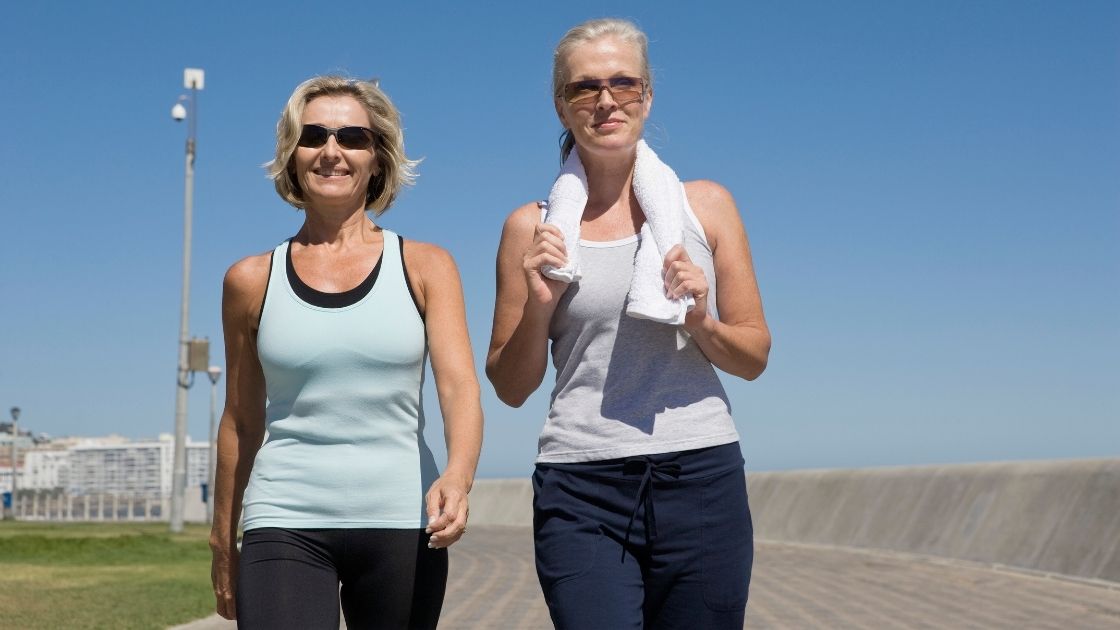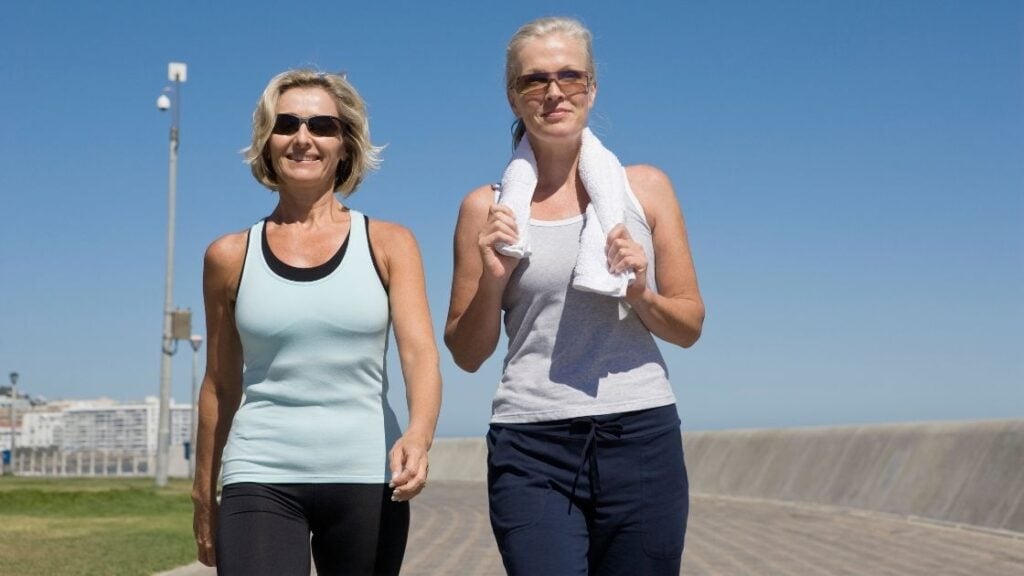 Of course, the point of the story here is about continuity. Walking 2 miles once a month won't really cut it as a part of a successful weight loss plan. You will need to commit yourself to walking every day if you want to get the benefits. So, Make a daily routine and count your daily steps.
Using smart gadgets for maintaining walking goals
To count your calory loss and step count, we recommend using a smartwatch for you. There are lots of smart watch options are available in the market. We especially recommend Fitbit Versa 2.
With this unisex smartwatch, you can track calorie burn, step count, maximum heart rate, GPS, and others also. You can also get built-in Alexa features with it. If you are familiar with the IOS environment then the Apple series 7 fitness tracker watch is recommended for you.
Smartwatches are not just for fashion but with this, you can track your step goal, time of exercise per week, strength training, walking time, and overall fitness level.
However, one of the best indicators of long-term weight loss is consistent, regular exercise. Find yourself the time to take that walk. Whether it be after work, or before breakfast – whatever works for you! Just find the time and commit to it. Remember, your physical health should always be your number one priority.
What if I Don't Like Walking?
Hopefully, by now, we've convinced you how you can walk to lose weight, but what if you're one of those who just aren't a fan.?
Well, walking is a great way to lose weight, but thankfully it's also one of the more enjoyable forms of physical activity. Even so, if you find yourself dreading walk time, here are some ideas that can help.
Listen to an Audiobook or Podcast – If you find walking boring, try downloading an audiobook or podcast. It's a great way of keeping your mind occupied and making the most of your time. If you need additional encouragement, a weight loss app or Podcast will keep you motivated every step of the way!

Walk with a friend – Walking is an excellent workout as you can still hold a conversation. Find a walking workout buddy to give motivation and company to your walks.

Take your four-legged friend – It's amazing what the difference going for a walk with our furry friends can bring. Haven't got a dog? Try volunteering at your local pound or shelter, or help out an elderly neighbor with their pup.
Still you not want to walk in outside then you can use exercise bike. You can get a guideline for purchasing exercise bike before purchase any.
What needs to care about while you start walking:
1. Choose the right shoe for the type of surface you'll walk on. Ankle weight is matter for a better walking pace.
2. Wear comfortable clothing.
3. Put on sunscreen (if you're outdoors).
4. Carry water. Don't dehydrate. Water is an essential part of a healthy diet.
5. Have a snack handy.
6. Bring along any medical information or medications you may need.
7. Make sure your shoes fit properly, especially around the ankle.
8. Wear the right size shoe for your foot.
9. Don't wear heels. The flat surface is essential to avoid injury.
10. Avoid wearing sandals at the beach or pool because they don't provide adequate support."
All these are very important for gaining your goal weight.
Conclusion
Getting fit doesn't just involve spending countless hours sweating at the gym. Even just walking 2 miles a day can help you avoid weight gain and get you to your weight loss goal.
Brisk walking is also a fantastic way to improve your overall health, lowering blood pressure and aiding in the fight against heart disease. So what are you waiting for? Set aside just 30 minutes every day and see what a difference walking 2 miles can do for you!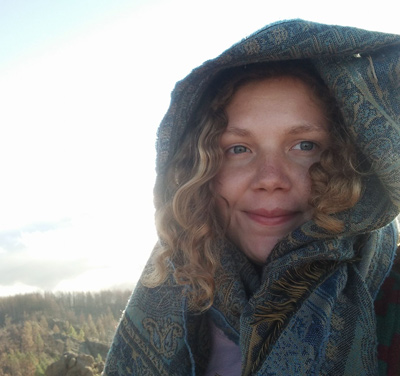 Rosily Ryan is an accomplished health and fitness writer, editor, and health activist based in Sydney, Australia. With a wealth of knowledge and expertise in the health and nutrition industry, Rosily has established herself as a trusted authority in the field. She has contributed to several leading publications, including Pure Green Magazine, where her work has been widely recognized for its insightful analysis and engaging style.
Rosily's passion for health and fitness is evident in her writing. Her extensive research and first-hand experience in the field allow her to provide valuable insights and practical advice to her readers. As an advocate for healthy living, Rosily has been actively involved in various health initiatives and campaigns that aim to raise awareness about the importance of physical and mental well-being.