Reading time:

9

min
A treadmill is an effective tool for weight loss as it allows for faster calorie burn and longer workouts
When choosing a treadmill, consider factors such as speed, power, inclination, comfort, and features
Different treadmills are available for weight loss
Each treadmill offers different features, such as adjustable speed, incline, training programs, and heart rate monitors
Choose the treadmill that best suits your weight loss goals and needs
Are you looking for the best treadmill for weight loss and taking it home to start burning calories?
Well, you have made a good choice when choosing this exercise machine.
A treadmill is a fantastic tool for maintaining your health and fitness or improving your athletic abilities with interval training.
Having one at home will save you a lot of inconvenience.
You can forget about the weather and exercise at home whenever you want.
So, are you ready to buy a treadmill but unsure which model to choose?
Here we help you keep reading and choose the best treadmill that helps you lose weight.
Why use a treadmill for weight loss?
You can burn calories faster on a treadmill workout than other aerobic exercise types.
You don't need a personal trainer; you can equip a home gym with this cardio workout.
On a treadmill, calorie burn will occur faster and over more extended periods.
This means it will simplify weight loss.
One of the best ways to lose weight quickly and safely is to perform HIIT workouts to lose weight on the treadmill.
The results may not be as immediate, but lower-intensity treadmill exercises can also help reduce body fat.
Another great technique for burning calories on a treadmill is walking, jogging, or alternating between running and jogging.
But how to choose the right one?
Here we explain it to you.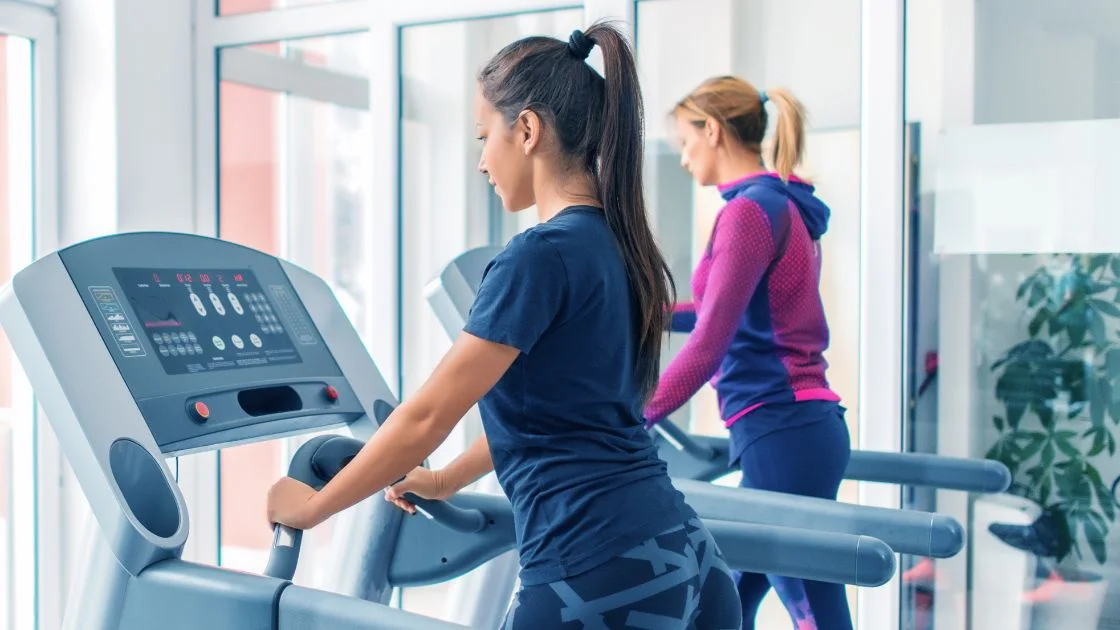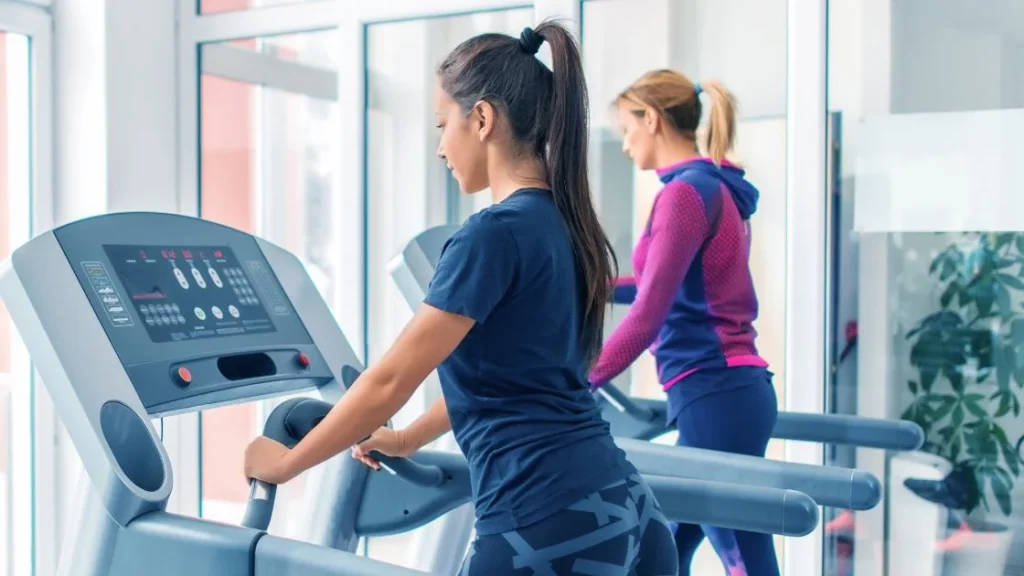 How to choose the best treadmill?
Performance (speed, power, inclination, etc.), comfort, and features are the three factors to consider when choosing a treadmill.
Pay attention to the following details:
Performance
The maximum speed of a treadmill should be your first criterion.
Your needs will change depending on whether you intend to run faster than 14 km/h or stroll at a speed of 6 km/h.
To increase your fitness level, we advise picking a model with a higher top speed than your typical speed.
Remember that the inclination feature will allow you to vary your workout and burn more calories (weight loss).
Comfort
Your stride and the treadmill you use should be compatible.
The deck will need to be more comprehensive and longer as you move faster and with longer strides.
Don't forget to verify the various cushioning techniques to obtain the proper comfort you need.
Features
The features that each treadmill offers vary.
You can mix your workouts with training programs (for weight loss, performance improvement, etc.).
The two types of heart rate monitors available are the hand pulse grip system and the more precise chest strap system.
You can use them to measure your progress and get a real-time heart rate reading.
Recognize that compatible treadmill applications can tailor your workout based on your physical capability and goals.
You know a little about the elements to consider when choosing the best treadmill.
Now, you must choose the one that best suits your goal.
Below, we have analyzed the best treadmill options currently on the market. Review each option and choose the most suitable one for you.
The best treadmill for Weight Loss
Cardio exercise may be your best option if you want to lose weight and mount home gym equipment.
If you like the idea, you can try treadmill workouts for weight loss. There are multiple workout routines to try.
If you are looking for a treadmill with the best budget, check the following alternatives.
Each of the following machines offers the best treadmill workouts for weight loss.
Treadmills Nordic Track T Series
You will be able to run multiple on-demand exercises performed by professional trainers that instantly change the speed and incline of this great treadmill.
You will be able to take your pick between inspiring global workouts and energizing studio classes.
This exercise machine has 4.4 stars according to those who bought it and have already used it.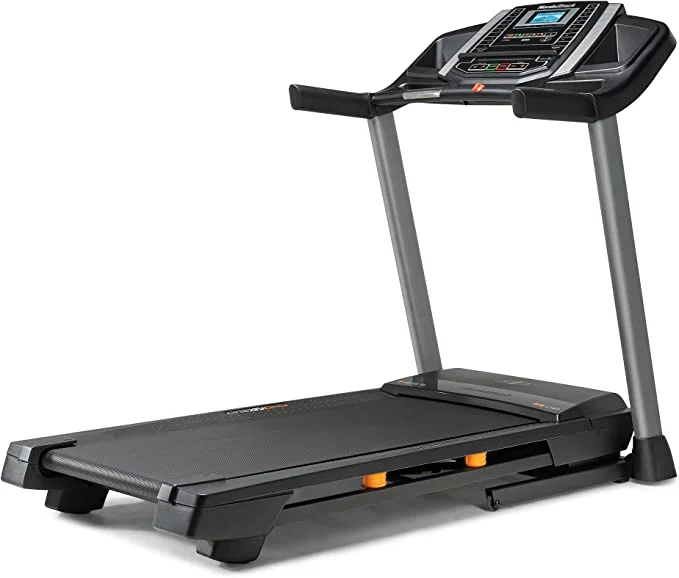 The speed can be changed with a single touch.
Both the speed and the incline can be adjusted automatically through a Bluetooth connection.
It is space-saving as it can be folded for storage.
Banda is roomy enough to keep your legs and elbows free while running at full speed.
It has an auxiliary music port along with 2 dual speakers to listen to music while you work out.
Suitable only for persons weighing less than 300 pounds.
It has a single 10% incline option.
GOYOUTH 2 in 1 Under Desk Electric Treadmill
Running, jogging, and walking are all great indoor activities that can be done on this electric treadmill.
The motor, which is 2.25 HP, is strong and silent.
The under-desk treadmill lowers noise and absorbs shock.
Its sturdy steel frame and multi-layer shield design make your run more pleasant, safe, and silent.
This equipment has a 4.4-star rating.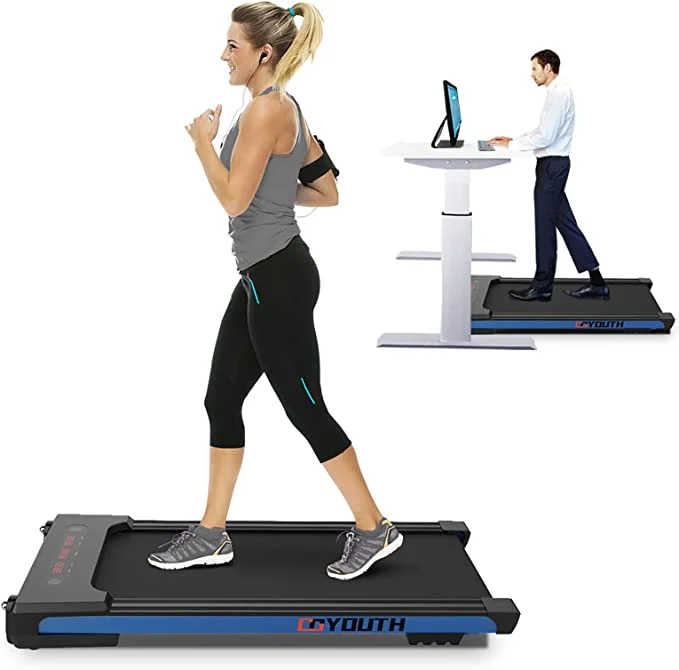 It has a highly non-slip rubber belt.
This treadmill is quiet, safe, and comfortable while working.
Offers various speed levels, from 0.5 to 6 MPH.
It has a led screen that allows you to monitor speed, calories burned and distance traveled.
This treadmill and your phone can be connected via Bluetooth to play the music of your choice.
It offers 12 training programs to guide you in your weight loss plan.
It does not have rails to hold on to so great care must be taken when training at high speed.
It has a weight capacity of up to 220 pounds.
XTERRA Treadmill Fitness TR Folding
The TR150 was intended specifically for the home environment.
It includes several smart features that were created with your performance and comfort in mind.
To help you stay in your training zone, hand grip pulse sensors are conveniently located on the side handlebars.
With the XTERRA TR150 Treadmill, get started on the path to fitness right away and go above your expectations.
Users rated this machine 4.4 stars.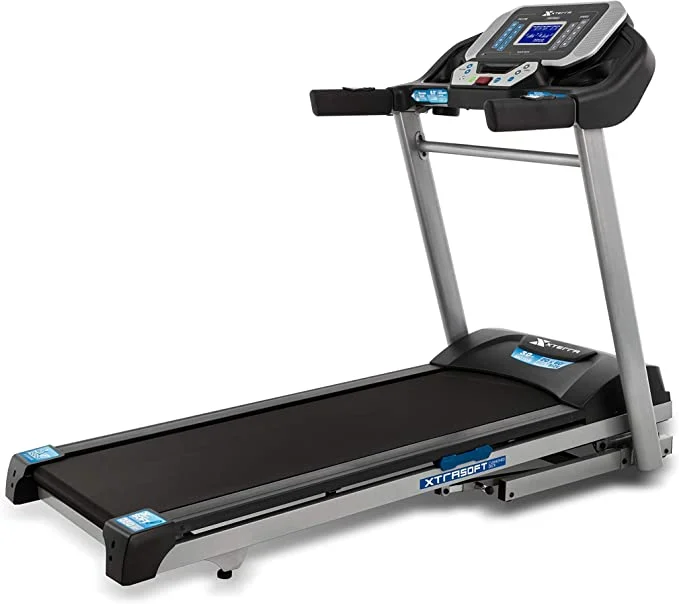 It offers a large surface for walking and running so it adapts to people of great size and with large strides.
It has a large LCD screen to monitor the different training variables such as calories burned, training time, and distance traveled.
It offers 12 training programs so you have options to choose from.
It has 3 incline settings.
It can be folded for easy storage.
Suitable only for persons weighing less than 250 pounds.
Tilt settings must be done manually.
XTERRA Fitness TRX3500 Folding Treadmill
The TRX3500 Folding Treadmill may quickly and easily regulate your workouts with the preset speed and inclination controls.
You have two ways to check your heart rate: a handlebar-mounted hand pulse sensor and a heart rate receiver.
The tethered safety magnet clip fastens to your waistband and stops the device in the event of a fall.
This machine has a score of 4.3 stars.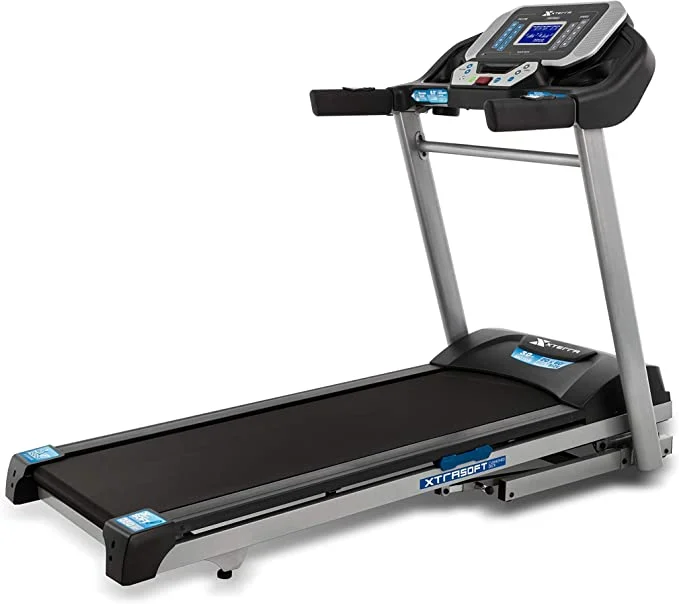 It has a large 6.5″ screen to monitor all the variables involved in training.
Its 3.0 HP motor is high torque.
It offers 30 preset programs to give you different training options.
Third-party apps like Zwift, Kinomap, Tacx, and others that support FTMS can be connected via built-in Bluetooth.
The treadmill does not include the chest strap mentioned in the manual.
The maximum incline of the treadmill is 12%.
Redliro Electric Treadmill Foldable Exercise
This portable treadmill small space foldable can fulfill your demands.
Whether you're a young person living in an apartment or an elderly person who finds it difficult to leave the house.
With this device, you may work out at home in comfort and get the body of your dreams.
This folding treadmill transforms your home into the perfect workout space.
The rating of this exercise machine is 4.3 stars.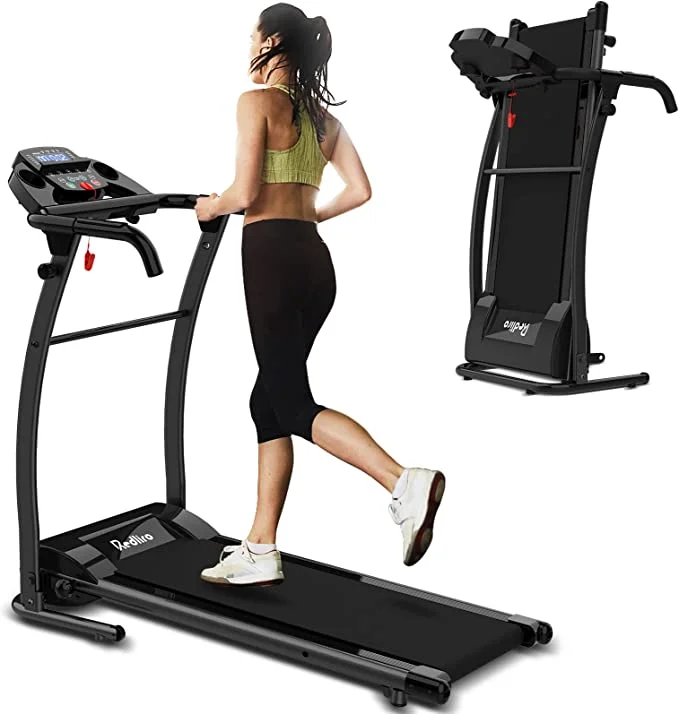 You can select from 12 pre-set options based on your needs (walking or running).
Your jogging pace, exercise duration, calories burned, and exercise distance will all be displayed on the screen. This allows you to easily understand your workout volume and create a more effective exercise program.
It has a foam grip arm.
The armrests have start/accelerate/stop buttons to make it easier for you to switch between functions.
It has a speed range of 0.5 to 7.5 MPH.
It is peggable and has rollers so that it can be easily pushed when stored.
It has only 3 preset modes. 
It has a capacity of up to 220 lbs.
Build your treadmill workout for weight loss
Maybe the 5 previous options all seem lovely to you.
But the best treadmill for weight loss for you is the one that suits your needs.
They all offer the same thing: help you to lose weight.
However, the most appropriate one for you is the one that meets the functions you are looking for.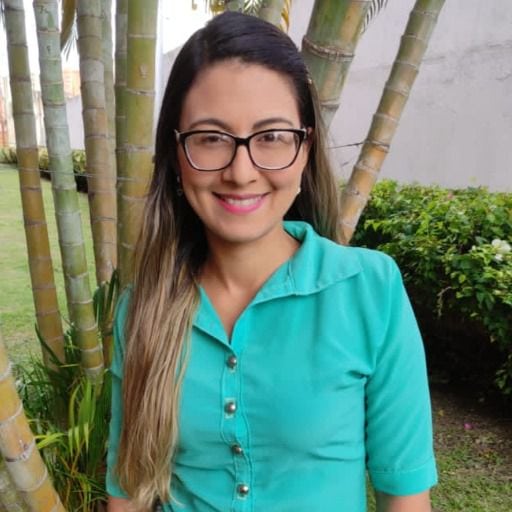 I am a professional health and nutrition writer with extensive experience in the industry. My passion for sharing valuable insights on nutrition and wellness stems from over 15 years of personal training and maintaining a healthy lifestyle. My commitment to continuously educate myself on the latest trends and research in the field allows me to deliver high-quality content that is informative and engaging. My mission is to empower individuals to make informed decisions about their health and well-being through my writing.