When it comes to losing weight, bread is generally not the first thing that comes to mind. But did you know you can easily incorporate it into your diet with whole-grain or brown bread? That's right – you can eat brown bread for weight loss thanks to the high amounts of fiber.
Diets always specify that you should cut on refined carbs such as sugar, candy, and white bread. Due to the calories in bread, it is not usually seen as the most beneficial dietary supplement.
Brown bread, on the other hand, is actually one of the most popularly consumed foods in our fast-paced, on-the-go lifestyles, thanks to its dietary rich factors and the variety of ways to prepare it.
There is no right or wrong time of the day to eat your daily dose of vitamin and mineral-filled sarmie (as long as you keep an eye on the filling). 
Eating brown bread for weight loss progress can do wonders in your existing diet and should be regarded as a wise addition. Read our guide for more great tips on losing weight and discover how to eat brown bread for weight loss.
What Makes Bread Good for You?
Bread is hardly seen in a positive sense as a healthy and nutritious addition to your diet, but not all bread was created equal. Indeed, it has been a staple food for many people around the world.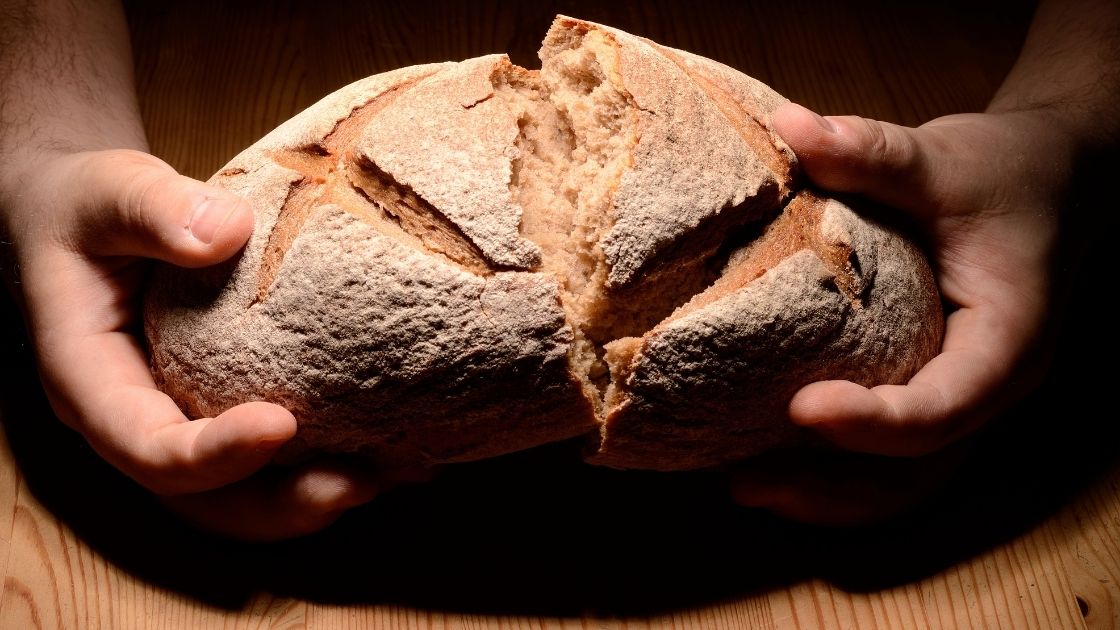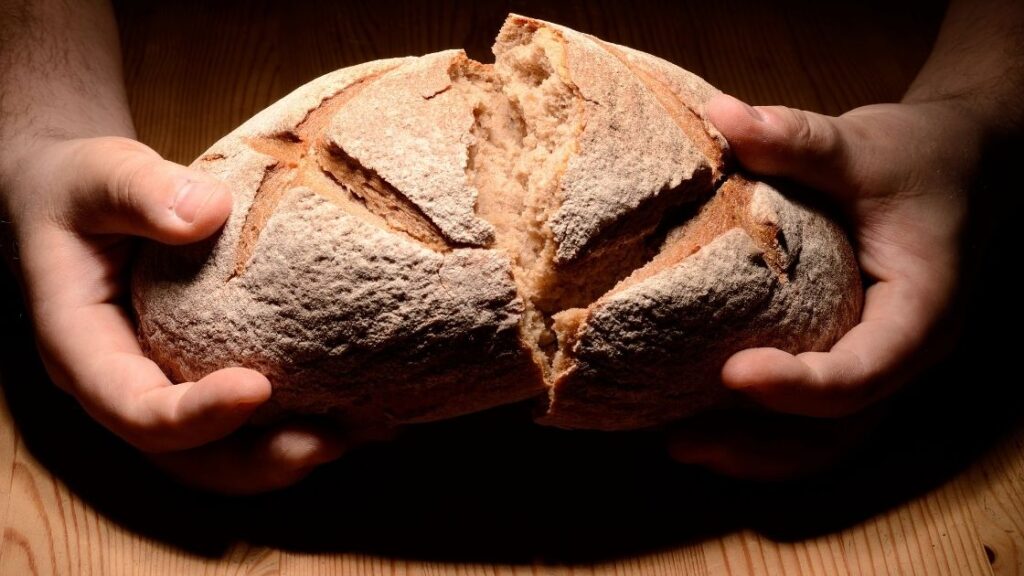 No matter where you are from or what you do, eating bread is likely part of your main diet. The right bread, like brown and whole wheat bread, is a healthy source of nutrients and is high in fiber. 
For this reason, bread is really good for those trying to lose weight. Brown bread is healthier compared to white bread. So, you can start a weight loss journey with brown bread helps.
The beauty of brown bread is that you can have it almost any time of day. No hearty breakfast is complete without a portion or two of toast on the side. Some people even incorporate bread-based foods into after-dinner desserts.
The reason behind bread's popularity has a lot to do with its convenient availability and the variety of ways you can prepare it. Recent studies have shown that eating the correct type of healthy bread can help achieve a healthier and more active life.
Overall, grain bread is a healthy addition to your diet, although sweetened or white bread should be avoided at best, especially if you want to keep your calorie count low.
If you do like to indulge in your refined starches, you need to eat them only in moderation. White bread is the enemy of weight loss, while brown and whole grain bread are the most beneficial to shed pounds and keep them down. 
Carbohydrates are not always seen in the best light, but they are an excellent source for providing your body with fuel and energy to go about your day. Bread is packed with carbs, and incorporating brown bread into your diet will make you feel fuller and curb your appetite. This will help you satiate for most of the day, without an urge to peck.
Why Is Brown Bread the Best for Health?
Many people prefer the taste and texture of white bread. Although tasty and versatile, white bread is manufactured with processed carbohydrates. Processed carbohydrate is quick and easy to digest but has no nutritional value. We call these empty calories.
By only consuming white bread and its simple carbs, you are putting yourself at risk of developing Type 2 diabetes (processed white bread can play havoc with your blood sugar) and heart disease. This type of carbohydrate can also cause many other lifestyle-related chronic conditions, so again, if you must eat white bread, moderation is key.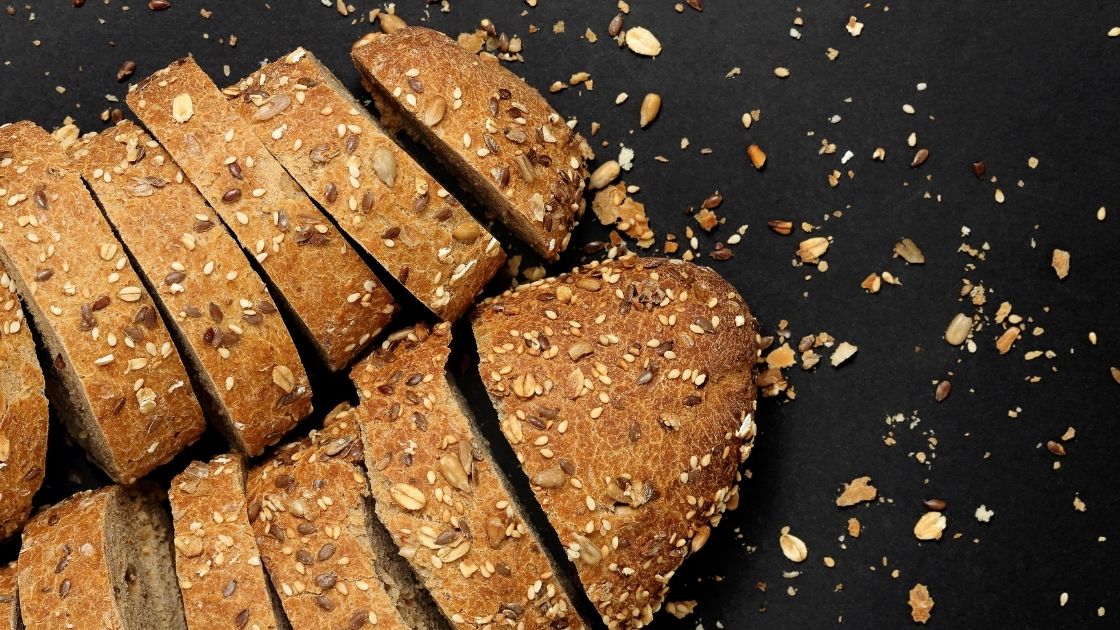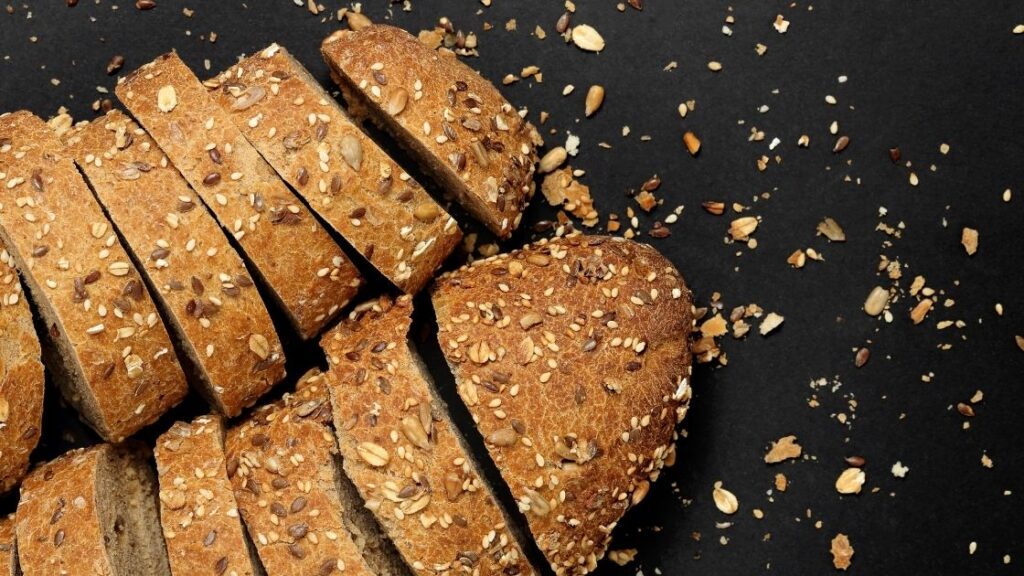 When white bread is manufactured, a lot of good nutrients are lost in the process. Yes, manufacturers add vitamins and minerals back to white bread to replace the nutrition that got lost with the processing, but these vitamins do not make up for the low amount of fiber.
The manufacturing process of white bread also uses benzoyl peroxide and chlorine dioxide to make the flour appear whiter. The flour bleaching also comes with added starch which is not the perfect ingredient for a healthy diet, especially if you want to lose weight.
Meanwhile, brown bread is made using whole wheat flour, and you can see the grains in the crust. The grains and fiber make it a healthier alternative to other bread. Brown bread also contains more vitamins B6 and E, zinc, manganese, folic acid, and magnesium.
These natural nutrients found in brown bread are the perfect way to supplement your diet. If you feel like experimenting, mix it up with rye bread, and an even healthier alternative, or a slice or two of multigrain bread to get your dose of dietary fiber.
Why Should You Eat Brown Bread?
By now, you probably understand the importance of healthy eating and swapping white for brown. The point remains – not only is brown bread healthier, but it is also the best bread to lose weight. Try brown bread for weight loss and see how your body adapts to your goals.
Although brown bread price is slightly more expensive than white bread, it is worth the extra bit of spending. Some of the benefits of brown bread will be noticed as soon as you make the change. Whole grain products contain high fiber than refined wheat and it is a healthy choice.
These are some of the benefits of changing your diet to brown bread for weight loss;
Losing weight usually goes hand in hand with many other health benefits, such as the reduced risk of stroke. The grains in brown bread contain many healthy antioxidants, fiber, and vitamins that can lower the risk of stroke by up to 14%.
Consuming the perfect number of vitamins and minerals each day is always a challenge. Brown bread contains B vitamins, and traces of vitamin E and vitamin K. These vitamins will keep you energized and assist with your overall health.1
Brown bread can also assist in reducing hypertension. Many studies throughout history have shown that eating up to two slices of brown bread a day can help release stress levels. Whole grains are proven to release happy hormones and serotonin in the brain. With the reduction of hypertension, you will also have a peaceful night's sleep and a more controlled appetite.
With all these great benefits, it's no wonder that so many people are turning to brown bread. Make the leap and live a healthier life – it is that simple. Include it in your diet and get aid in weight loss.
Why Is Brown Bread Ideal for Weight Loss?
Besides all the healthy ingredients in brown bread, you will also shed some extra unwanted weight. Switching to brown will drastically reduce your daily calorie intake and boost your metabolism.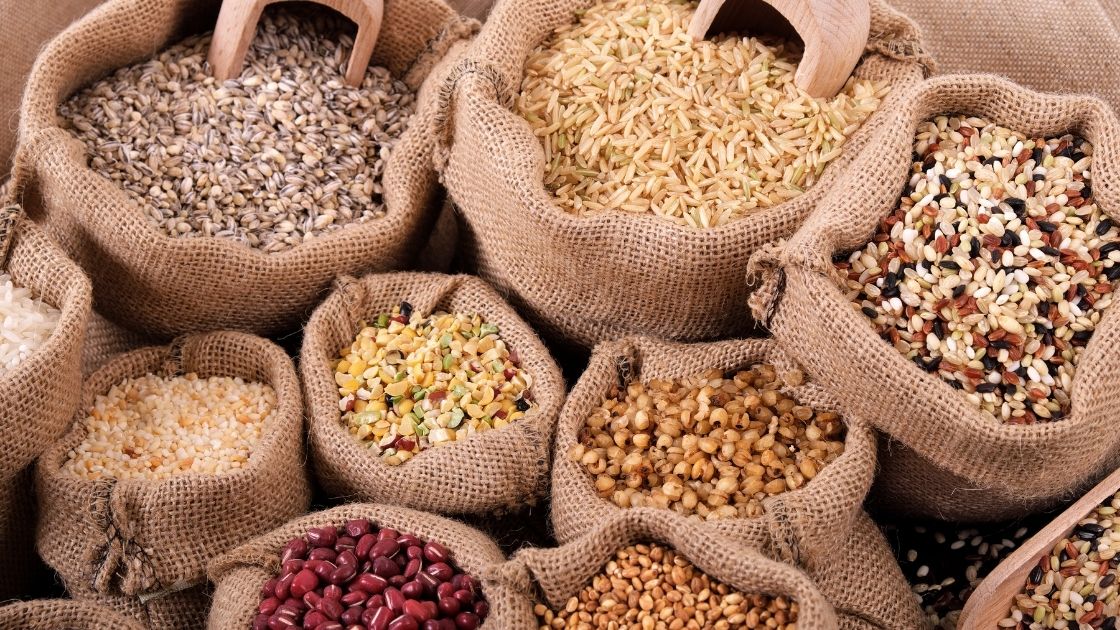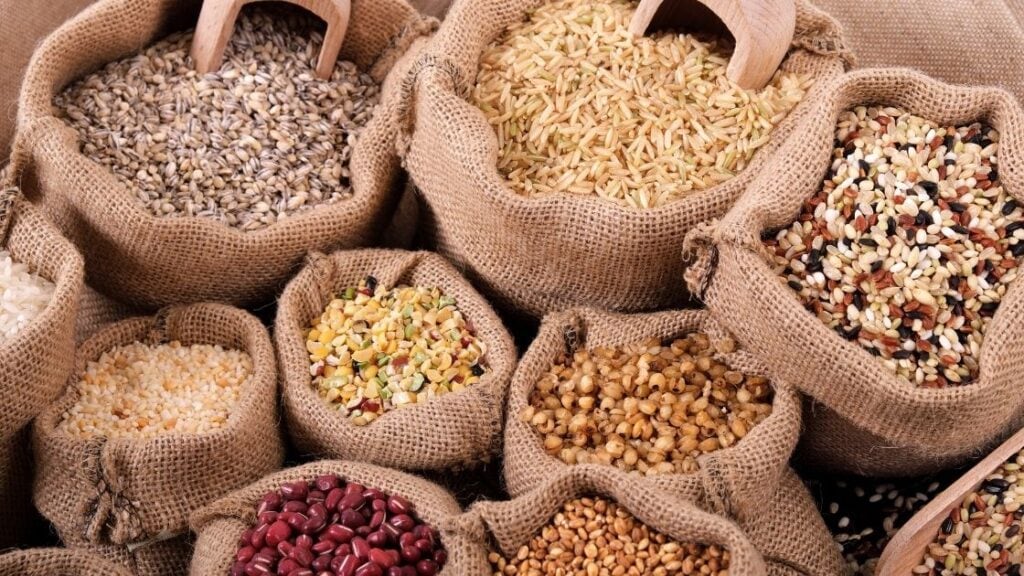 As we all know, digestion plays a vital role in weight loss. The amount of fiber in brown wholemeal bread can support a healthy digestive system. The grains act as a probiotic, which further aids in more robust digestive health.
As we all know, digestion plays a vital role in weight loss. The amount of fiber in brown wholemeal bread can support a healthy digestive system. The grains act as a probiotic, which further aids in more robust digestive health.
Many experts in weight loss and healthy living recommended that most women who are struggling to lose weight should switch to brown bread. With all these brown bread benefits for weight loss, you can easily find reasons to make the switch and achieve your perfect weight loss goals. Not often can you make such a small change to affect so many benefits.
By simply switching the type of bread you eat, you will lose weight and become healthier. The switch from white to brown bread will cancel out a lot of calories that you used to consume daily. It will also cancel out other negative factors which may have previously resulted in you eating more or overeating.
Make the Switch
Switching to brown bread is something that you will never regret. It may just be the best decision you will make concerning your health and well-being. With all the health benefits of switching to brown bread, losing weight is just the cherry on top.
Brown bread will let you live longer and healthier and help you achieve the weight loss goals you have been striving for. Who knows, maybe it's what you've needed all this time.
We are sorry that this post was not useful for you!
Let us improve this post!
Tell us how we can improve this post?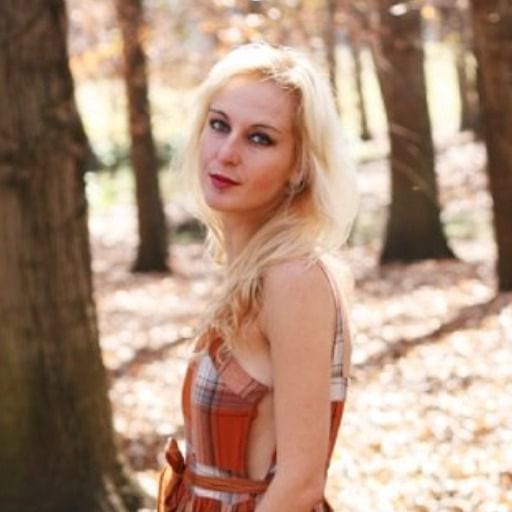 Reinette Robbertze is a highly qualified professional in the health and nutrition industry, having completed both Journalism and Nutrition diplomas. With a remarkable portfolio of health blogs and magazine articles to her name, Reinette's writing is fueled by her genuine passion for healthy living. Drawing on her academic background, Reinette delivers authentic and insightful information to her readers. Her engaging writing style, blended with personal anecdotes, creates an immersive experience that keeps readers engaged and informed. Keep following her work for the latest updates and informative articles on health and nutrition.