Reading time:

10

min
Juicing for weight loss has become more convenient than ever before. It is a great way to get a lot of nutrients, vitamins and minerals into your body. Don't have time in the morning for breakfast? Make a quick juice that is low in calories before work and you can hit the ground running.
Bjorn Sydow expertly phrased it:
"Remember, when your body is hungry, it wants nutrients, not calories."
We need more of the nutrients that healthy juice contains, and fewer empty calories.
The result? Weight loss that's both gradual and sustainable. And the most exciting part: you'll be feeling light on your feet without that feeling of being "weighed down."
In this blog, we will look at the ins and outs of juicing for weight loss, and cover a 7-day juice plan to get you going.
Can You Lose Weight By Juicing?
Perhaps. Let's elaborate – If you're doing it right, it will help you drop pounds faster than you can get onto a scale. That depends on how quickly you get onto a scale, but you get the picture. It works well when you are doing it right.
Juicing for weight loss is ideal if you have already tried many other diets that only helped you lose your money and temper. Different from most diets, a juice diet only incorporates, you guessed it, juice. And that's all folks – think of it as a juice fasting; no steak, no ice cream, not even a grain of salt. You will give up solid food for a day or three. It's all about fresh fruit and veg in liquid form – tasty and healthy.
A juicing diet can also be done in many ways; you don't have to force yourself to only consume fruit and vegetable juice. You can mix it into your daily diet if you are not eating the recommended daily dose of vegetables and fruits (and let's be honest, who does these days?) You are best advised to consult your dietitian before committing to a weight loss cleanse with fresh juice, but in the end, your fruity journey, coupled with greens and fibre, will absolutely help to shed a few pounds.
7-Day Juice Plan
This 7-day weight loss juice plan will help you lose weight while enjoying nature's fruity, sweeter side. Not only are these beverages packed with fruity goodness, but they are mixed with vegetables that complement each other.
These fruits and vegetables that we have selected for every juice cleanse recipe will provide you with some of the most nutritious little helpers to boost you mentally and physically. Drinking juice will not only leave you feeling fuller so that you consume fewer calories, but also comes with a plethora of health benefits. Let's take a look.
Day 1: Green Juice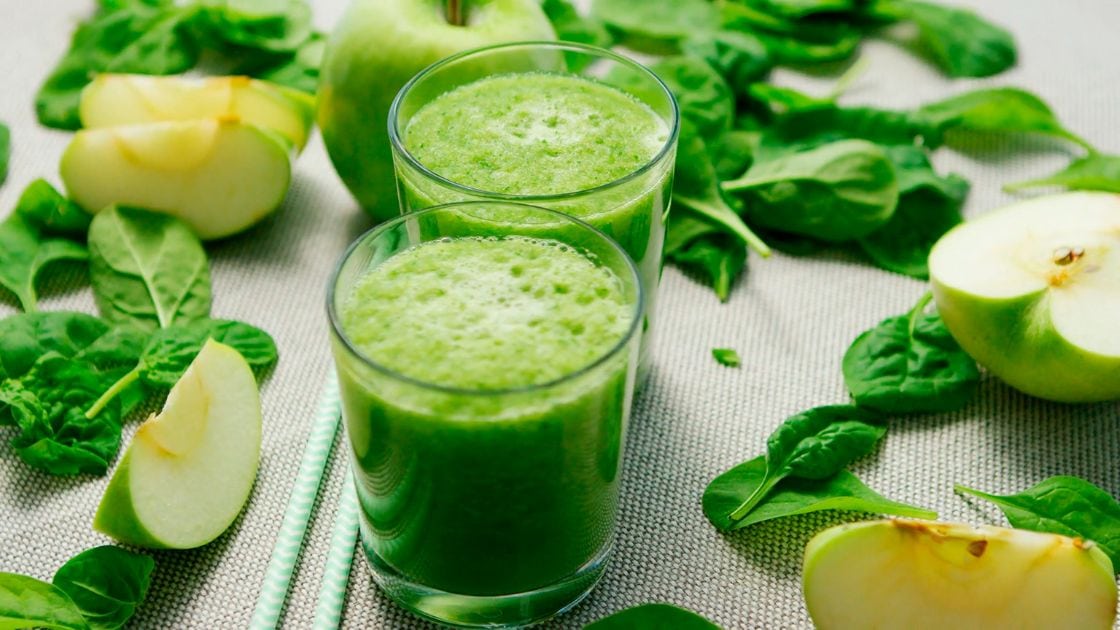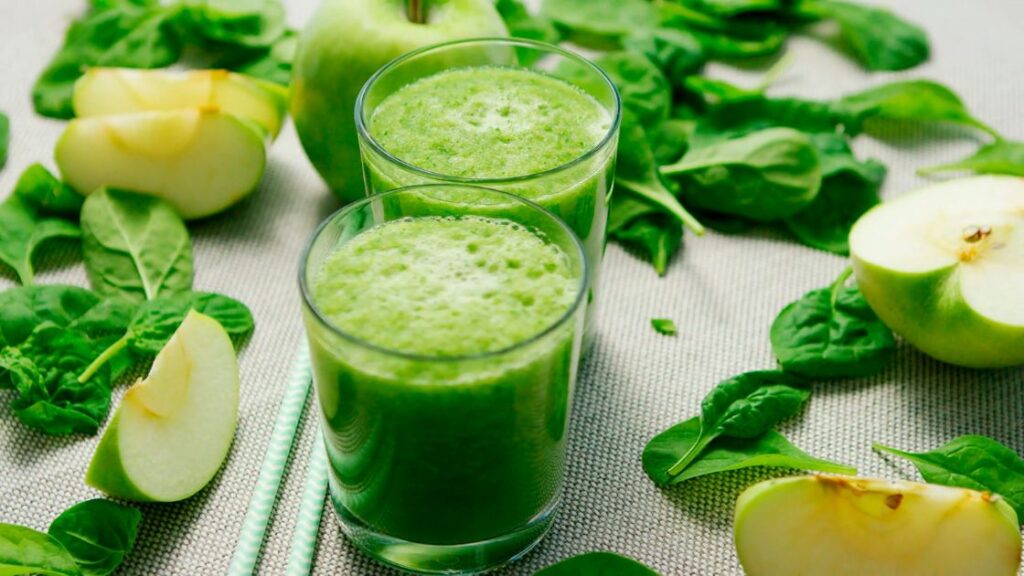 The greens! A Green juice recipe is among the most popular with health fanatics. See it as going all green and eco on your own system. It is one of the best juices for weight loss.
The reason behind its popularity is thanks to its nutritional value. Low-fat, dairy-free, gluten-free, and even guilt-free. You can pat yourself on the shoulder for including green juice every week. This means green juice will make a Monday feel like a fun day and give you the extra mind power you need to start your week. Just pour the ingredients into a juicer, and there you go. You're ready to go green and face your week with a healthy mind.
Ingredients
6 x trimmed celery stalks
½ cup parsley
3 x cups spinach
2 x medium pears cut into small pieces
½ peeled lemon
Protein, vitamin A, vitamin C, calcium, magnesium, and potassium it's all in the green juice!
Benefits of celery juice
Rich in antioxidants
Helps flush out toxins
Helps with healthy skin
Contains Ferulic acid
Contains Apigenin which induces muscle relaxation and sedation
Benefits of spinach juice
Improves eyesight
May decrease cancer cell growth
Reduces blood pressure
Promotes healthy hair and skin
Day 2: Tomato-Vegetable Juice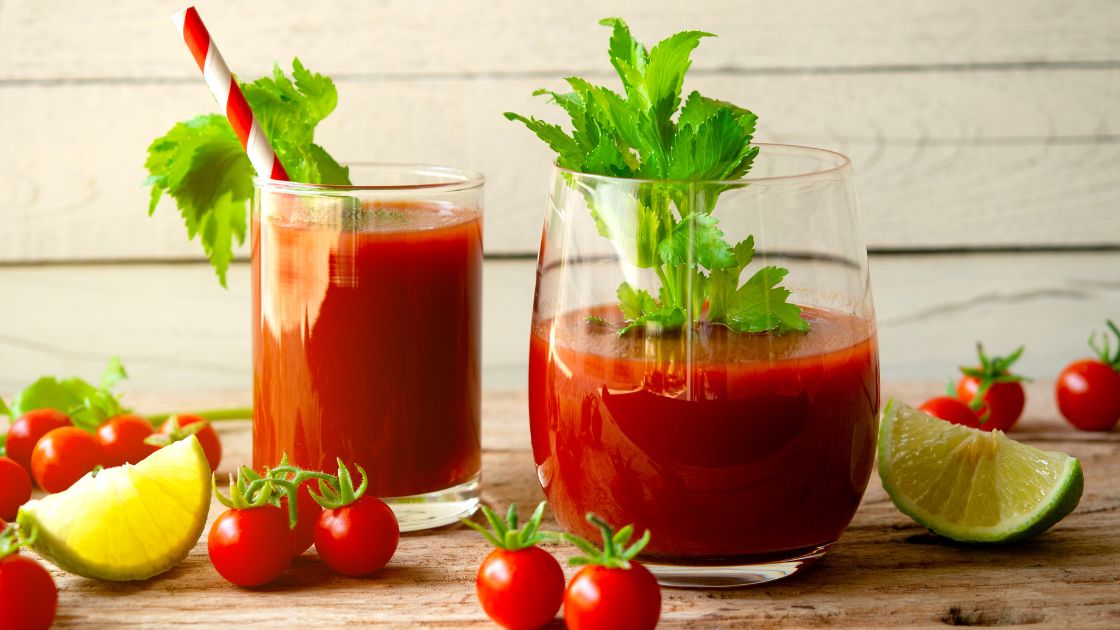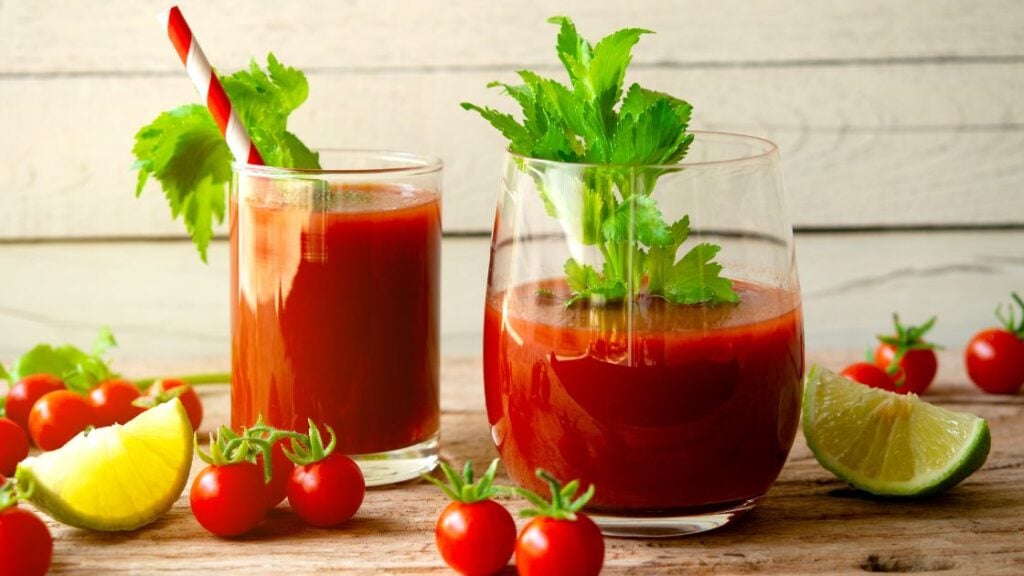 We know what you're thinking. The perfect way to sneak a Bloody Mary into the day. It's a Tuesday, after all. But maybe try this one without the vodka. Instead, we will spice your bloody Tuesday up with jalapeno and red bell pepper.
Whether tomatoes are vegetable or fruit have never really been decided by nutritionists. Still, it acts as the fruit in this juice as it has a lot of water and will possibly resemble your favourite drink after facing the start of your week.
Ingredients
One peeled carrot
2X trimmed celery stalks
1X cup of chopped hearts of romaine
¼ cup chopped fresh chives
¼ fresh jalapeño (with seeds and stem)
One large red bell pepper chopped
Benefits of Tomato juice
Rich in vitamin C, B, and potassium
Great source of antioxidants such as lycopene
Reduces inflammation
Reduces risk of heart disease and cancers
Benefits of Jalapeno juice
High in nutrients
Promotes weight loss
Fights cancer
Relieves pain, Prevents stomach ulcers, and fights infections
Day 3: Strawberry-Cucumber Juice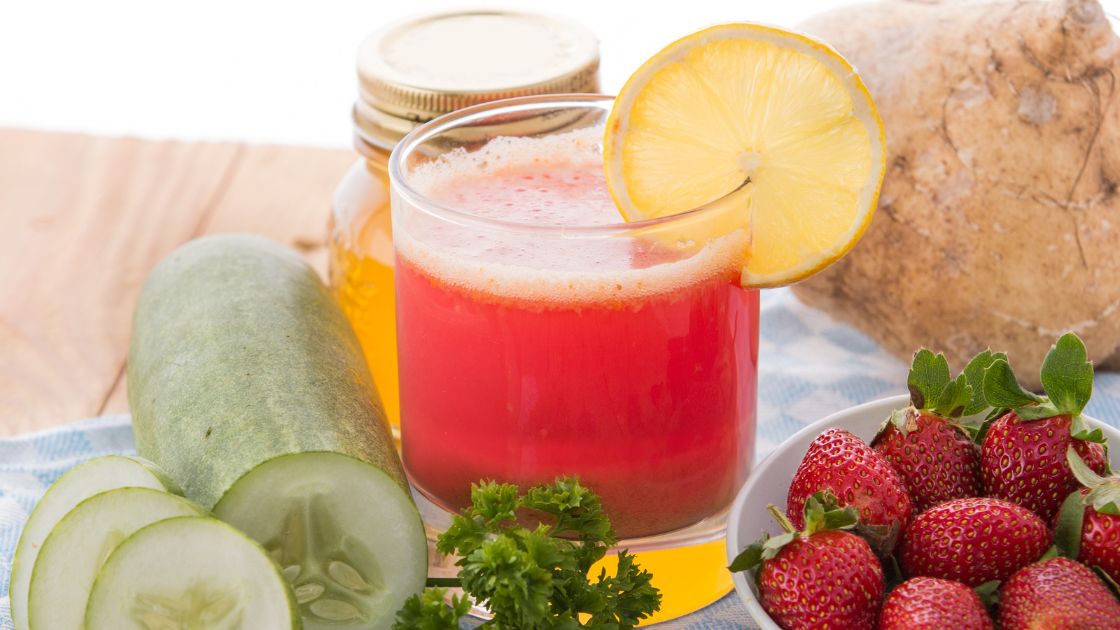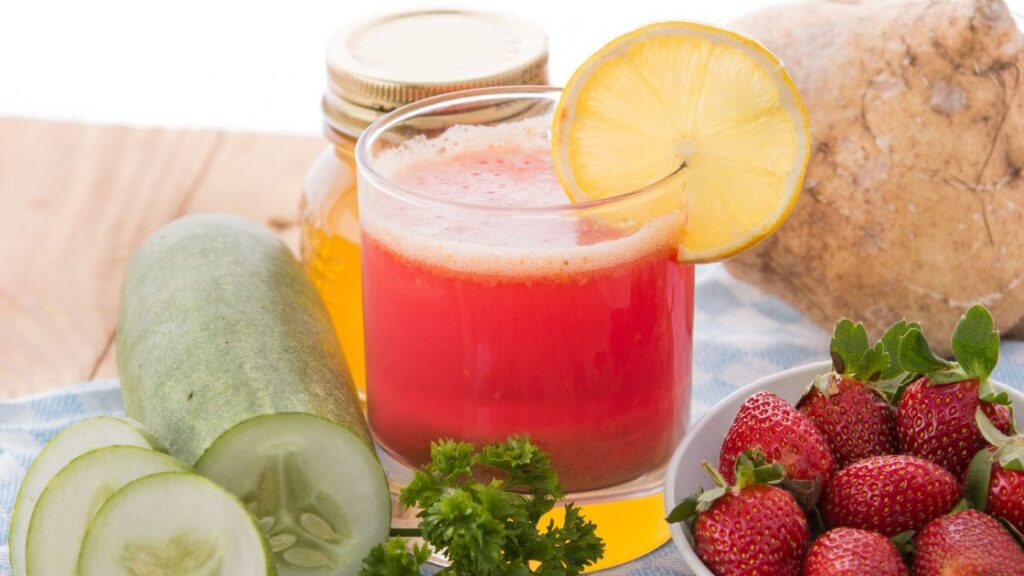 Call it little Saturday and have what could as well be your new strawberry mocktail and healthy fruit juice. Call it what you want; it's refreshing and healthy. This is a perfect pick-me-up mid-week refreshment to help you reach the end of the week with a mindful attitude and a smile.
Ingredients
6 x fresh strawberries
2 x medium peeled carrots
1 x large red apple
1 x large peeled cucumber
Benefits of strawberry juice
Protects against cell-damaging free radicals
Promotes tissue strength and enhances the healing process
Promotes better eyesight
Enhances immunity
Helps with metabolism
Benefits of cucumber juice
Helps with fresher breath
Aids indigestion
Prevents kidney stones
Supports weight loss
High in Vitamin C
Promotes hydration with a high percentage of water
Day 4: Blueberry-Cabbage Power Juice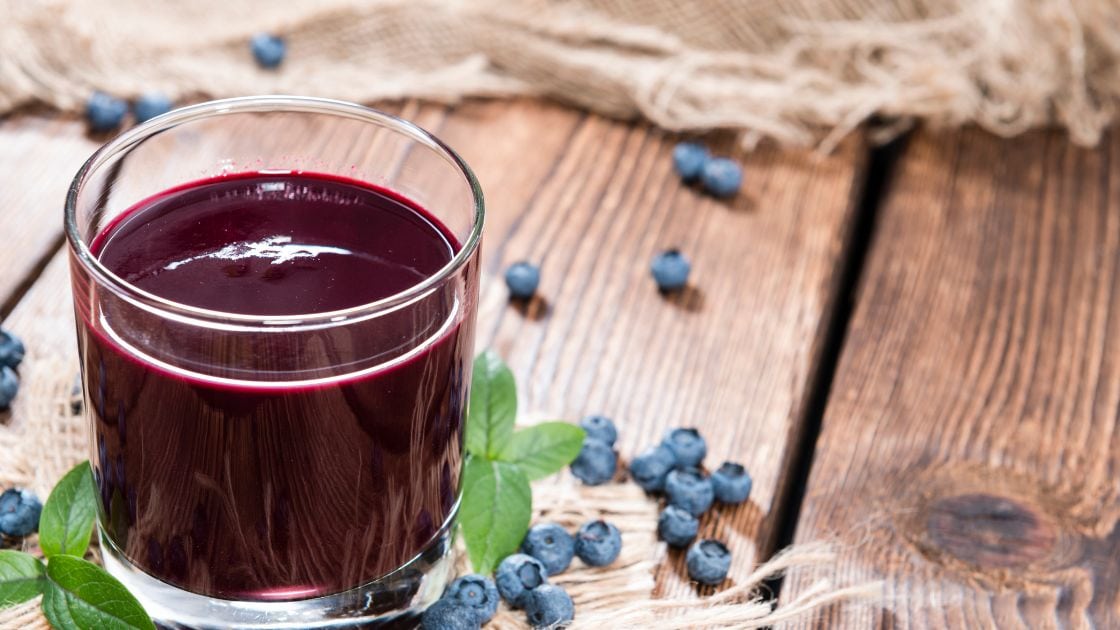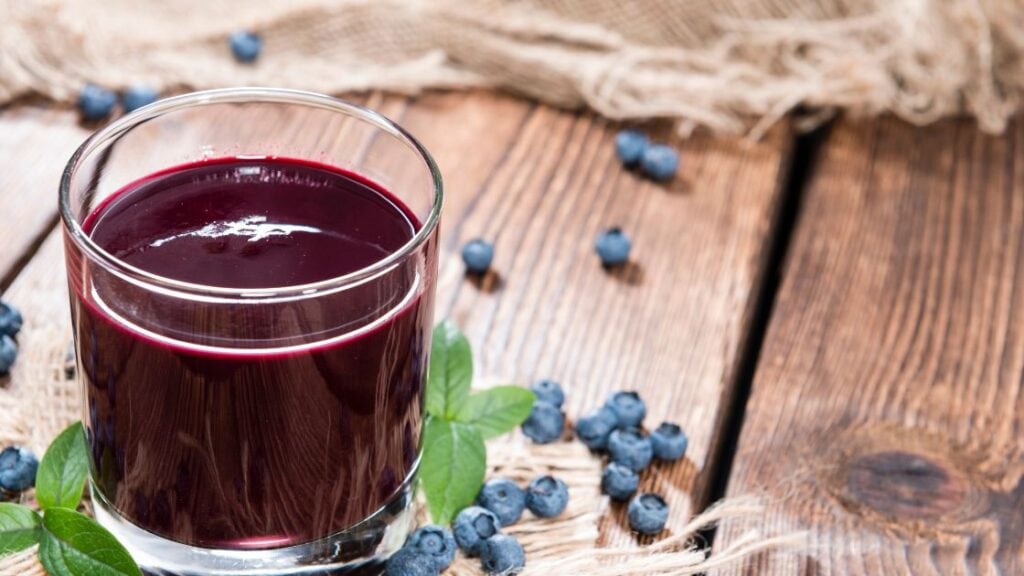 You might just have lost interest halfway through reading the name, but please don't give up now; the workweek is almost finished, so why not just stick on through? This is a healthy purple drink packed with powerful nutrients to keep your mind powered up for the rest of the week.
Ingredients
1 Large Apple cut into small pieces
1 cup fresh blueberries
¼ medium red cabbage (Don't skip this one)
1 Large peeled cucumber
Benefits of Blueberry
Helps with the prevention of Alzheimer's and Parkinson's
Improves digestion
Aids in weight loss
Reduces risk of chronic disease
Boosts eye health
Benefits of Cabbage juice
Improves gut health
Decreases inflammation
Balances hormones
Perfect to detox
Day 5: Spinach-Apple Juice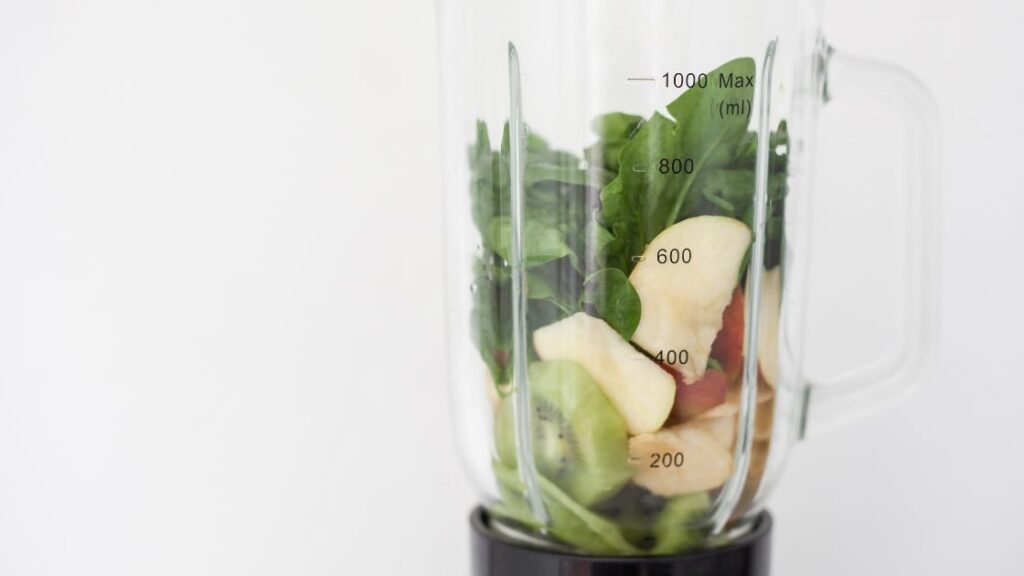 The green won't only prepare you for the week but also the weekend. This spinach and apple juice is green with nutrients and loaded with calcium to support your bone health. So go crazy, just don't break anything. This could potentially be a perfect juice if you are into running or exercise sessions on weekends.
It will keep your joints and bones healthy and protect them from brutal fitness sessions over the weekend. Topped off with vitamins A, and vitamin C, you will have no problem starting the weekend off with a bang. Go green, and remember, an apple a day keeps the doctor away – but another apple and spinach might keep the doc away for a week.
Ingredients
1 ½ cups spinach
2 x large stalks of celery
1 inch peeled fresh ginger
2x green apples
½ peeled grapefruit without pith
2 x large stalks of celery
Benefits of spinach in juice
Improves eye health
May decrease cancer cell growth
Promotes healthy hair and skin
Benefits of Apple Juice
Supports heart health
Protects brain ageing
Contains beneficial plant compounds such as polyphenols
88% of water supports hydration
Day 6: Ginger-Beet Juice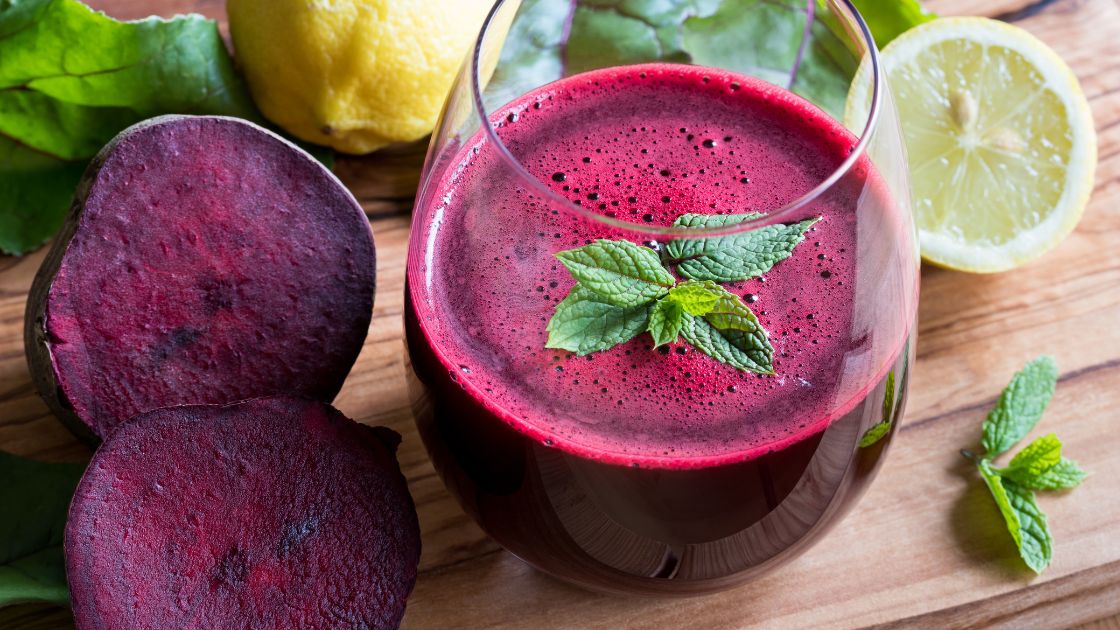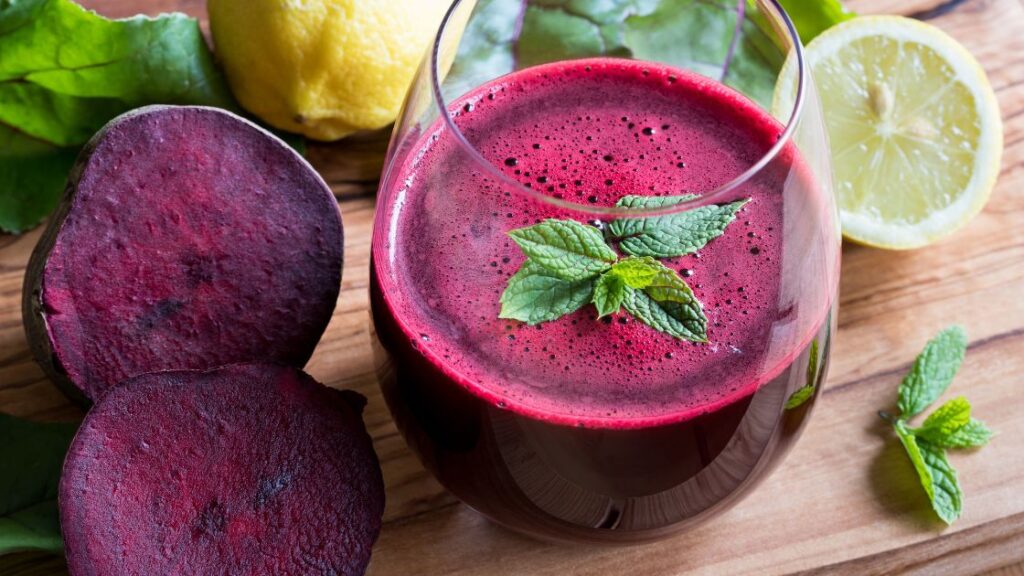 Saturday nights are all right for a night on the town, and that means you may need some purple power. Is that your idea of a good Saturday?
Even if you prefer to rather just stay at home and kick your feet up, you still need this. This power blend is packed with healthy vegetables with added kale and carrot and orange, and apple to sweeten things up a bit.
It is purple, after all, and it's Saturday, so just live on the sweet side with no guilty conscience.
Ingredients
1 x large beet, peeled and cut
3 X kale leaves
1 X peeled orange
1 X inch peeled fresh ginger
1 X peeled carrot
1 X medium apple
Benefits of ginger in the juice
Better digestion
Improves immunity
Alleviates PMS Symptoms
Reduces Pain
Benefits of beet in juice
Lowers your blood pressure
Gives you stamina
Slows down dementia
Helps with weight control
High in potassium
Day 7: Carrot-Orange Juice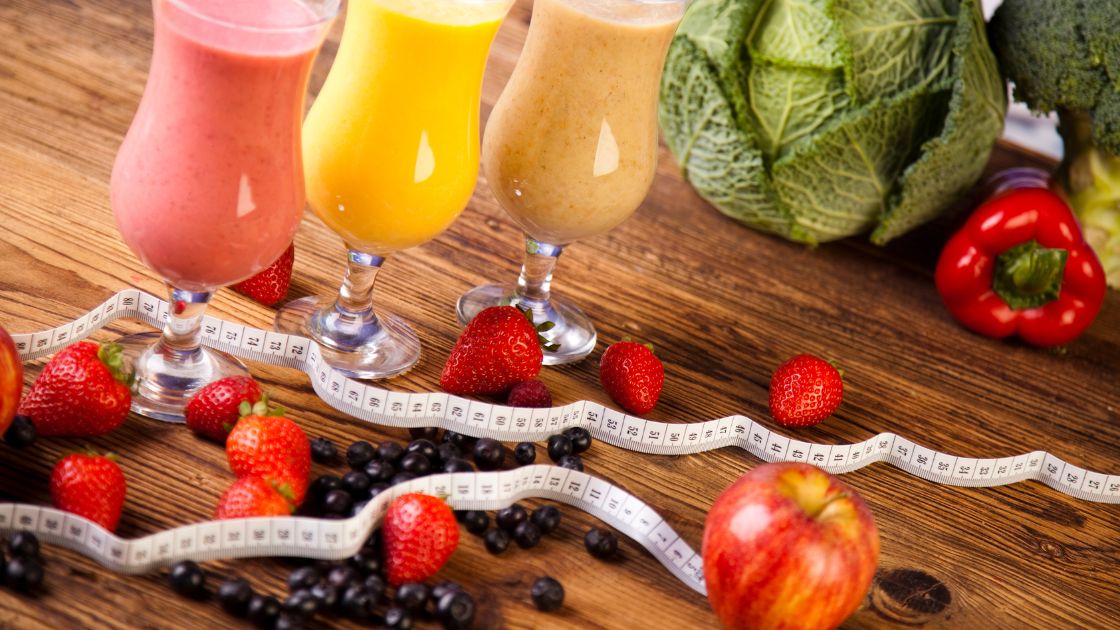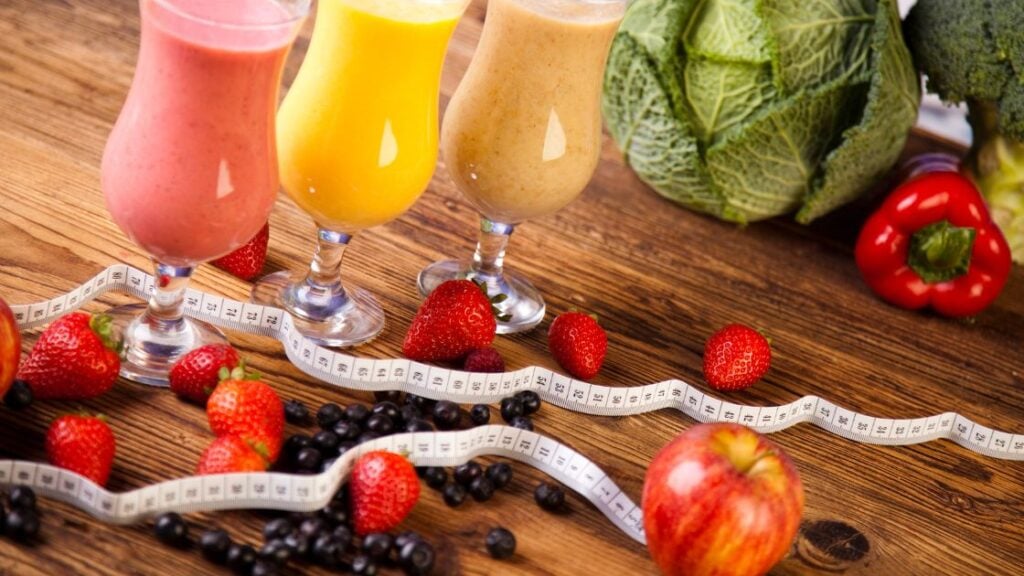 Depending on whether Saturday night was good for letting your hair down, you will need to rejuvenate and prepare yourself for a new week. What better way than dosing yourself with vitamin C. Not only does it have a vibrant colour, but the carrot juice will jazz up your old standard orange juice and boost your immune system with a vitamin A/C combo. Do yourself a favour and unwind with this perfect end to a great week.
Ingredients
1 x Medium yellow tomato
1 x medium peeled orange
1 x medium apple cut into pieces
1 x ice cubes
4 x large carrots
Benefits of Carrots
May improve eye health
Boost immunity
Provides anticancer effects
Improves blood sugar control
Improves Skin Health
Benefits of Orange
Improves heart health
High in Vitamin C
Decreased inflammation
Reduces risk of kidney stones
Juice Your Way to Weight Management
If you want to try and shake a few pounds, it doesn't get much better than this. Dieting is never easy, but staying healthy isn't a goal, it is a lifestyle!
If you want to be healthy and consume all the nutrients needed to live healthily, you will need a healthy, balanced diet. Without enough fruits or vegetables, you can't achieve the recommended amounts of antioxidants and vitamins that you need to thrive and survive. So, bottoms up, and drink yourself to a healthier, more vibrant you.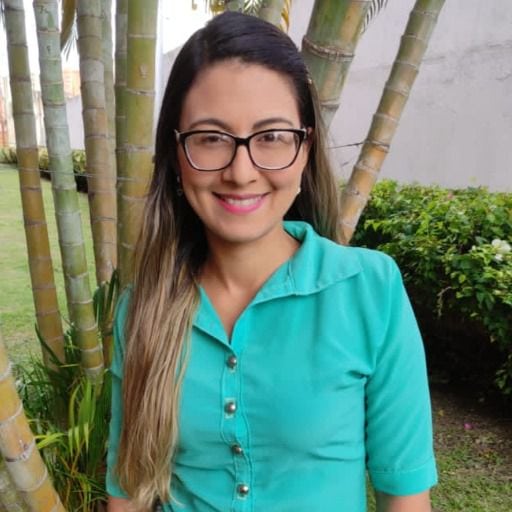 I am a professional health and nutrition writer with extensive experience in the industry. My passion for sharing valuable insights on nutrition and wellness stems from over 15 years of personal training and maintaining a healthy lifestyle. My commitment to continuously educate myself on the latest trends and research in the field allows me to deliver high-quality content that is informative and engaging. My mission is to empower individuals to make informed decisions about their health and well-being through my writing.