Reading time:

8

min
If you are curious about cold pressed juice, then you are in the right place. A refreshing, delicious juice is one of the healthiest drinks you can include in your daily life and your body will thank you for it in the long run.
Although fresh juice is oh, so good, like most good things in life, you should stay away from added sugar. If you are tempted to try cold pressed juice, it's best to turn to reputable juice bar brands that are true to their nature and stick to organic ingredients.
So go out, grab a couple of wellness shots (preferably one that is mentioned here), and bask in the glory of your newfound health.
Why Young Generations Are Attracted to Cold Pressed Juice
Instagram might be an influence, but social media can't take all the credit; as a species, we have become more technologically advanced. We are constantly on the go, with little or no time to follow a healthy diet, all the while being acutely aware of the importance of a healthy lifestyle.
Long gone are the days when the younger generation wanted to run away from anything that's green and healthy and just stick to the sweet stuff. Let's face it – the young ones are the healthy ones.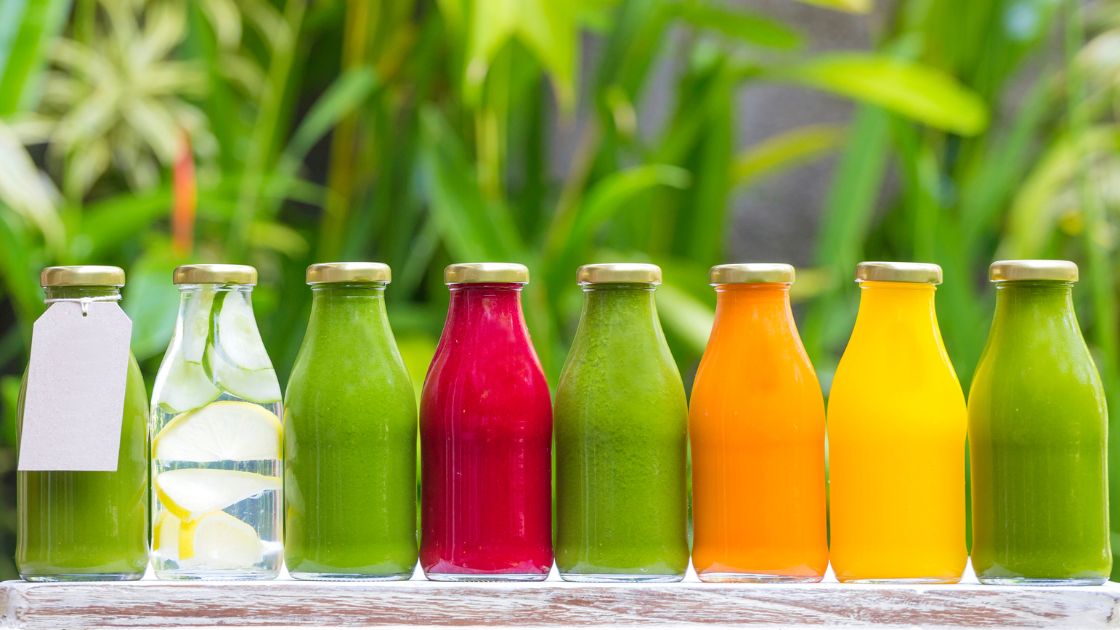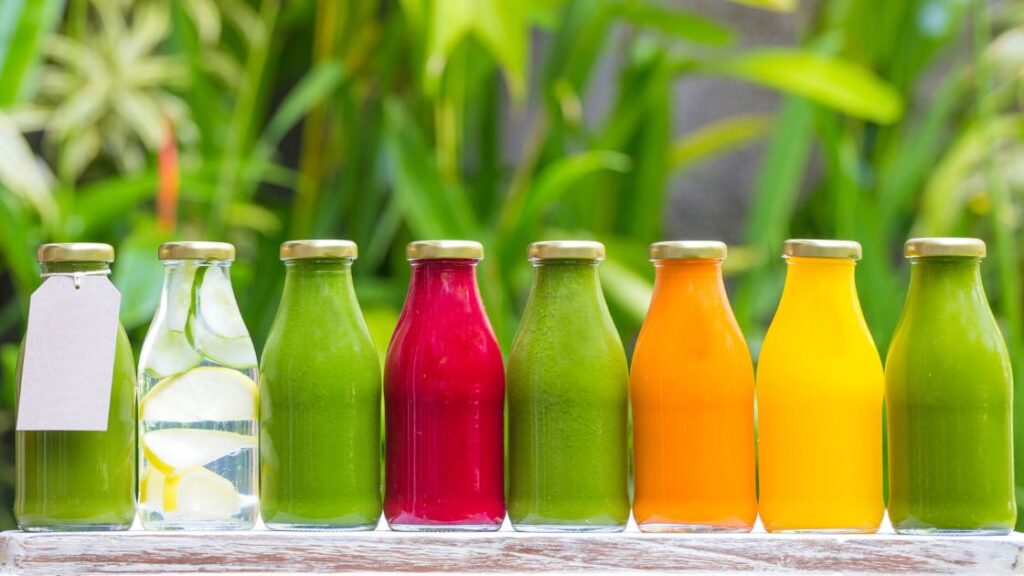 Maybe as a kid, your mom had to force you to eat a fruit or a vegetable, but now you are not just eating your veggies but even drinking them. Tap yourself on the shoulders and call mama to give her the good news – you are officially part of the raw juice generation.
Today's younger generation is all about organic, clean, living (mostly). And cold-pressed juices are just that – it is all about the good, the healthy, and the organic, and they're drawing the attention of the world's future leaders.
Whether you want to try a juice cleanse or just enjoy a healthier shot than usual, it benefits anybody willing to go the extra mile for a healthier life, without sacrificing the flavor.
Is it Possible to Make Cold Pressed Juice at Home?
Well, if you've got the money for a cold juice press and the space, by all means. However, If you stay in a tiny apartment, at best you will have a centrifugal juicer, which is entirely different.
Cold-pressed juice is made with a hydraulic press that exerts thousands of pounds of pressure to extract the maximum amount of pulp, juice, and nutrients from fresh fruits and vegetables. No, throwing a dumbbell at your vegetables in a hissy fit won't give you cold juice, just angry neighbors and a mess to clean up.
It's good to remember that this juice gets its name from the fact that it's made from zero-heat extractions, unlike the at-home centrifugal juicer variety. A cold press helps to preserve all the ingredients nutrients, enzymes, vitamins, and everything nice.
So, no DIY on this one, rather just trust the experts, and consider supporting one of the many top brands in this article.
Which Cold Pressed Juice Company Should I Choose?
The best one – for you. The best juice brand does not have any added sugar, uses organic ingredients, and offers a menu that is varied enough to keep you coming you coming.
After reading this list of trusty, tasty cold-pressed juice brands you will know exactly what you want, need, or crave. Or just try all of them!
List of Cold Pressed Juice bar Companies
This list includes some of the must-try juices made by passionate companies with a dedicated focus on creating tasteful, healthy, and organic juices.
Are you craving tasty, healthy, and organic? Pure Green has all that pressed together with scientifically backed, proven performance that will convert you into a mean green gulping machine in no time.
Pure Green believes that a well-balanced diet is essential for performing at a high level. Whether you're running around trying to seal the most important deal of your career or raising children; a high level of performance is essential to stay sane and successful.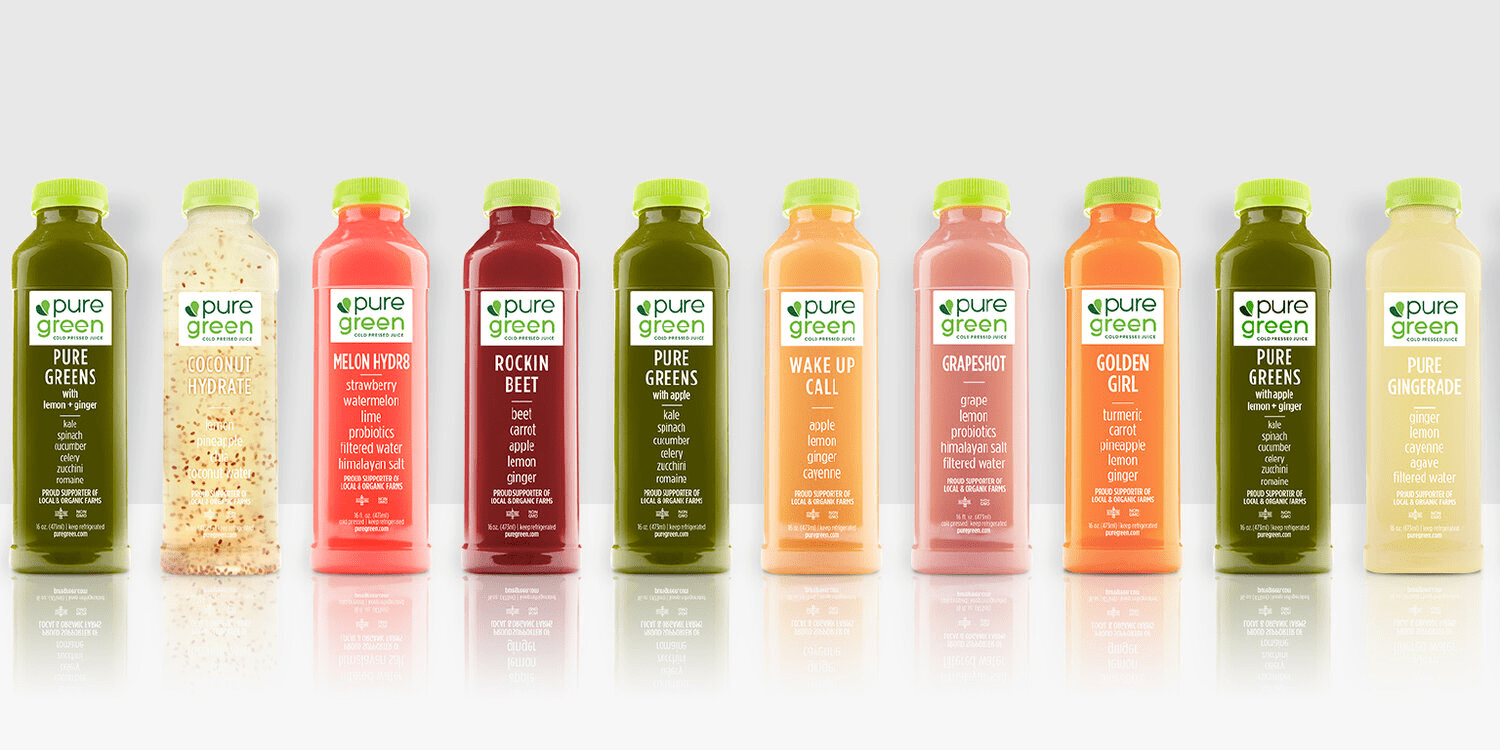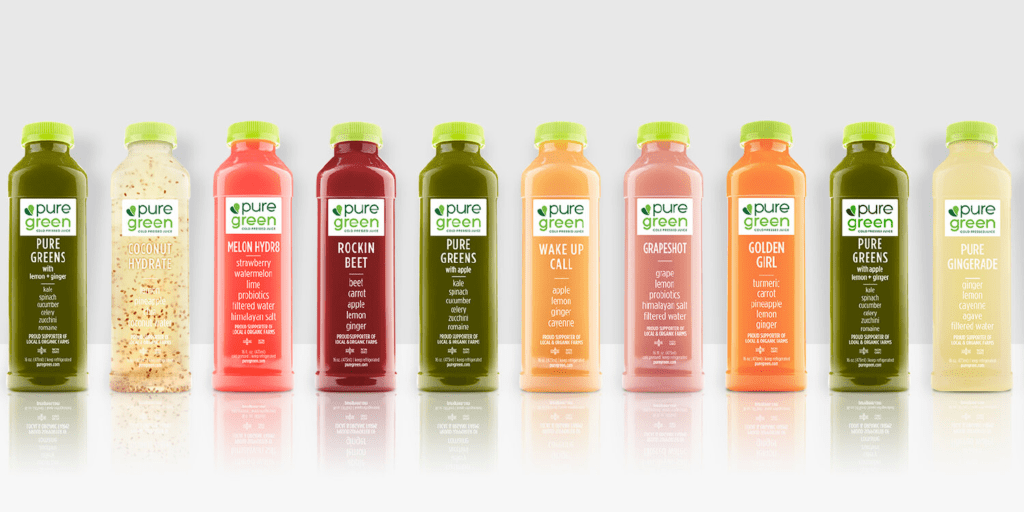 The brand is based in New York and specializes in healthy shots for the busy city slickers who need their quick burst of energy for the day; skip the coffee and keep it green on the way to work with Pure Green.
Keep it green or keep it raw; either way, you are doing it right. As previously mentioned, you can't just beat your vegetables and fruits into a healthy juice – the best juicer provides a delicate balance between flavors and natural nutrients.
Raw Generation set out to make healthy habits easy by providing the equivalent of a daily harvest. They believe in every single ingredient that goes into their vegetable or fruit juice and the benefits that should be experienced by anybody looking for a boost of energy in today's busy life. It is also a popular brand for juice, protein, and low-sugar cleanses.
Pulp and Press have been cold pressing since 2014 and they promise 3-4 pounds of fresh and organic fruits and vegetables pressed into every bottle. It is 100% nutritious and dedicated to improving your health.
In fact, you can call them the pulp of all presses with everything from cleanses to plant-based meals, smoothies, and pressed juices with tasty flavors such as Spicy Lemon for that extra boost of vitamin C.
Raw Juicery is an organic certified cold juicer and cleansing bar with a focus on increasing your longevity. You can choose a cleanser juice box of 10 different juices and even get it delivered. Go raw and get it at home!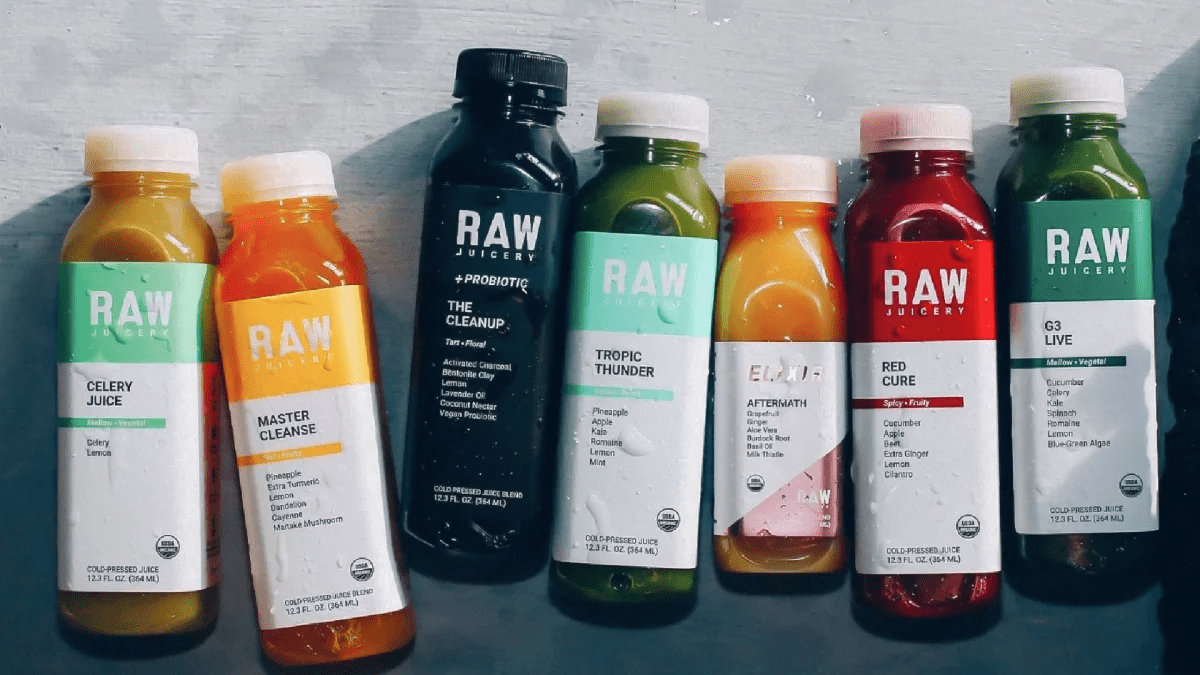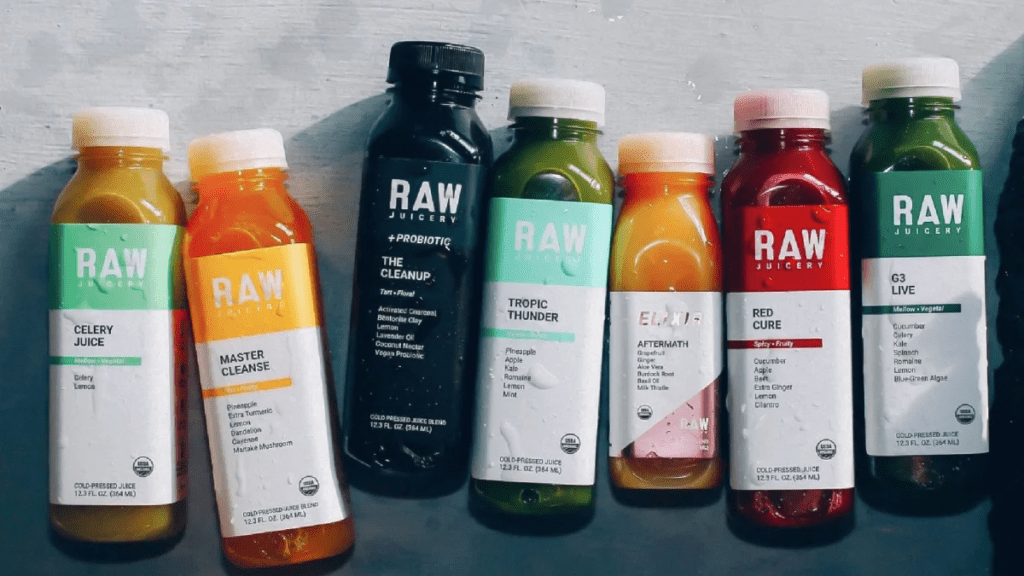 Another press of all trades. Pressed does not only provide their health connoisseurs with healthy juices but also plant-based foods and everything organic. They are well known for their non-dairy milk, smoothies, and cold-pressed vegetable juice that will put a pep in your step and keep you healthy and focused throughout the day.
The Nekter franchise has over 170 open locations around 19 states in North America and will help you to get rid of 99 of your bad health problems. Nekter believes in being different; in providing great-tasting cold-pressed juices that will make you feel good. Whether you want a cleanse pack or green vegetable juice you will find it with Nekter.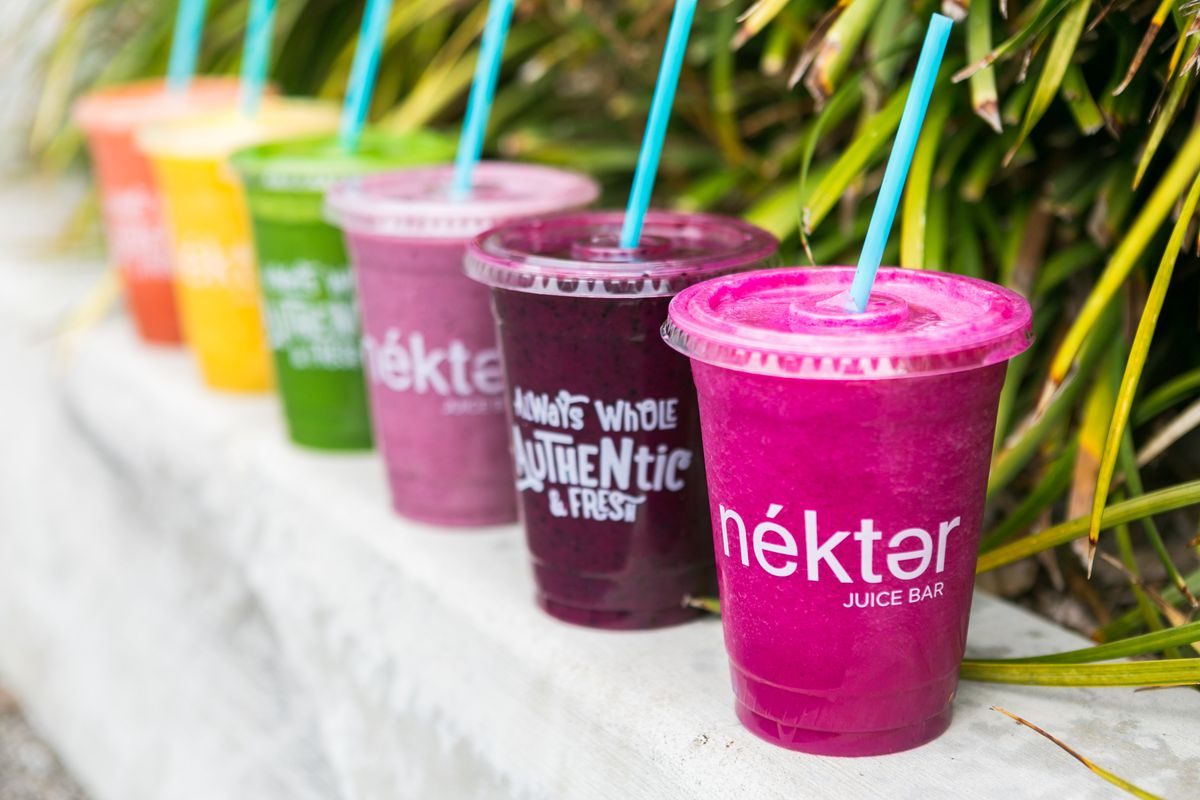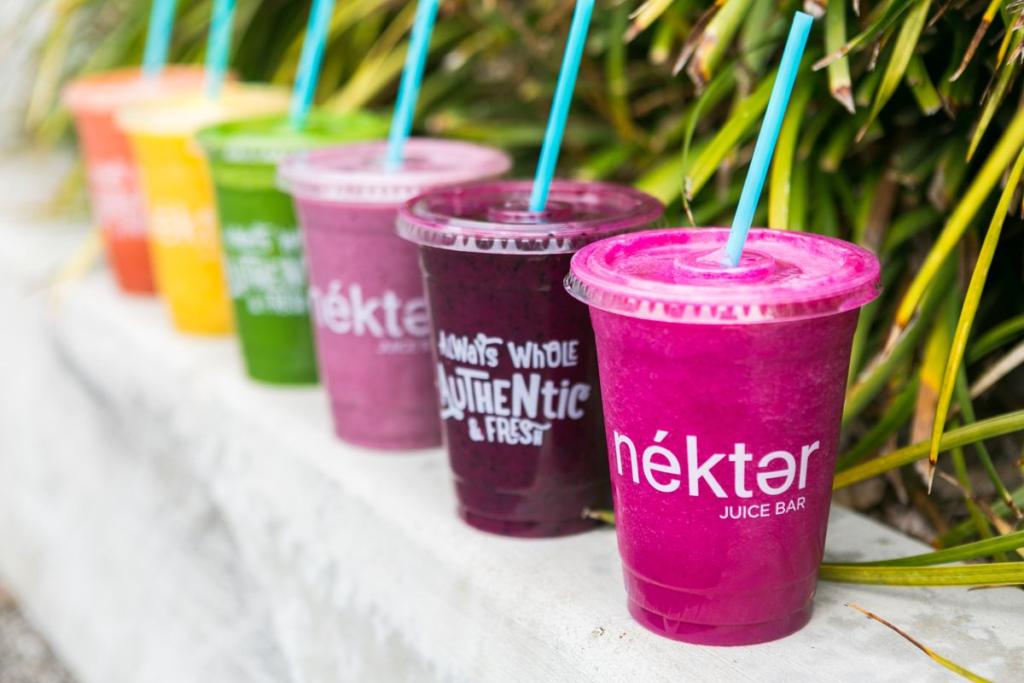 Project Juice is an established cold-press brand that will surprise you with a healthy dose of superfood bowls, and (you guessed it) cold pressed fresh fruit juices with a twist.
It's all about creating the perfect blend of veggies and fruits for a healthy boost of energy. Try their classic reset cleanse, green juice, celery sunrise, or rainbow roots (with beet juice) for the perfect Monday boost or Sunday recovery.
The raw fountain is a bar with a 100% natural ingredient base used with no added sugar, with an outlook on helping society go greener and healthier. One of the greatest things about modern life is that you can get juice delivered to your doorstep still frozen.
Well, that, and knowing that you're quenching your thirst without the guilt. The Raw Fountain has a large variety of cold-pressed juices that will keep you motivated and energized.
Squeezed operates online and has a variety of cold-pressed juice cleanses that will cleanse your body, soul, and mind. From breakfast, mid-morning, lunch, afternoon snack, and dinner cleanses you can be sure to receive the perfect amount of nutrients for the cleansing of a lifetime.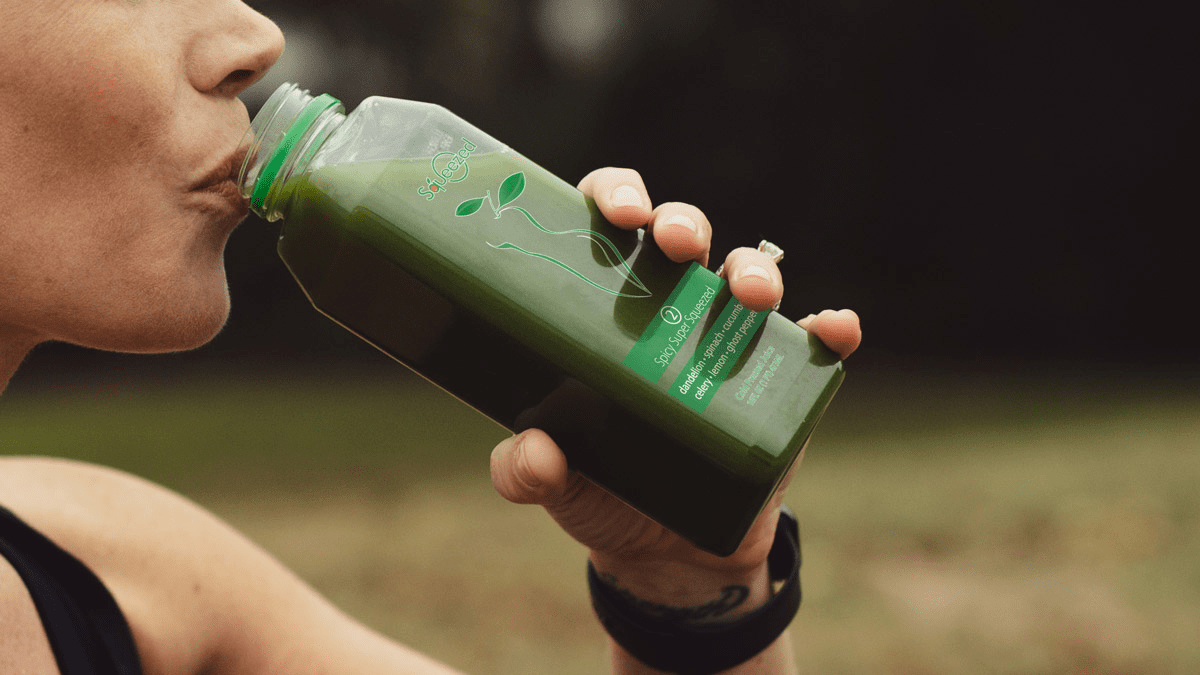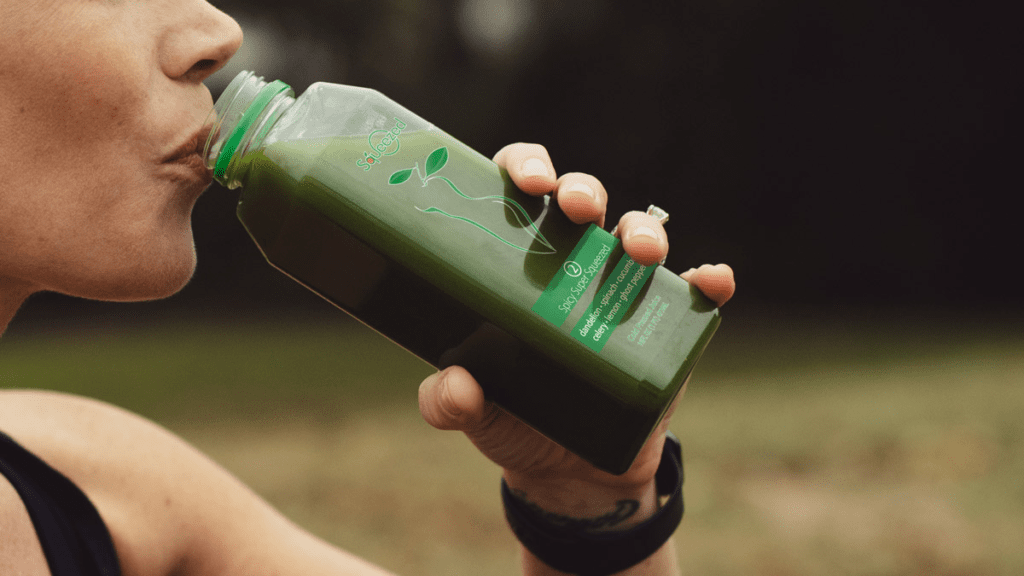 Which One Should I Choose?
The first one always sticks – PureGreen is purely cold-pressed and ready to assist you in finding the future, healthier you. No matter if you need a couple of wellness shots for an energy boost, take on a headache, or just want to feel better, Pure Green is the choice for anybody looking for a trusted and reputable cold-pressed juice brand to improve their life and health.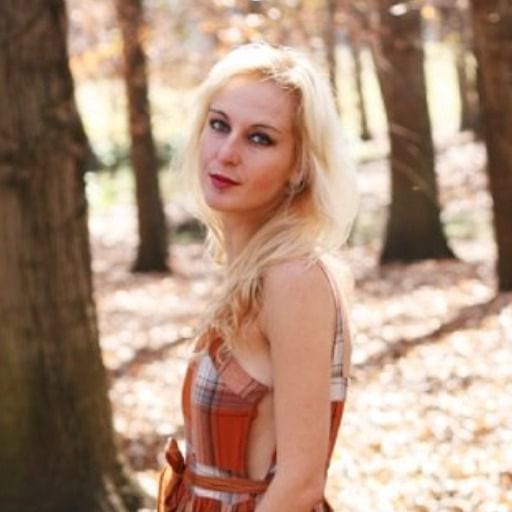 Reinette Robbertze is a highly qualified professional in the health and nutrition industry, having completed both Journalism and Nutrition diplomas. With a remarkable portfolio of health blogs and magazine articles to her name, Reinette's writing is fueled by her genuine passion for healthy living. Drawing on her academic background, Reinette delivers authentic and insightful information to her readers. Her engaging writing style, blended with personal anecdotes, creates an immersive experience that keeps readers engaged and informed. Keep following her work for the latest updates and informative articles on health and nutrition.