Reading time:

10

min
If you're looking for health benefits that go beyond the traditional benefits of a healthy diet and regular exercise, sea moss may be the supplement for you. Sea moss is an extract of seaweed that has been shown to have a wide variety of health benefits, including improved hair, skin, and weight loss.
Not only that, but sea moss supplements are also relatively easy to find and relatively affordable. Whether you're looking to maintain your overall health or address specific health concerns, sea moss is a supplement worth considering. Continue reading and discover all the multiple benefits sea moss provides.
Why has Sea Moss become so popular for health?
Sea moss has become one of the most popular health supplements on the market today for 2 main reasons, it's healthy and natural at the same time. Sea moss is packed with antioxidants and minerals, making it a great choice for overall health. Various forms are available so this alga can be taken as a supplement or applied topically for results in specific areas.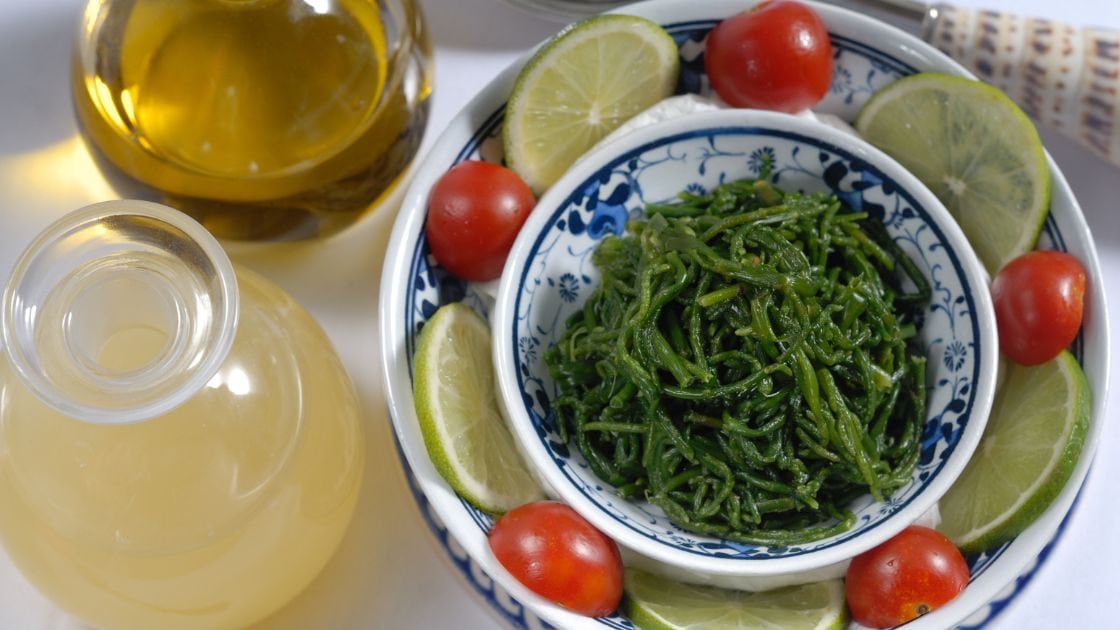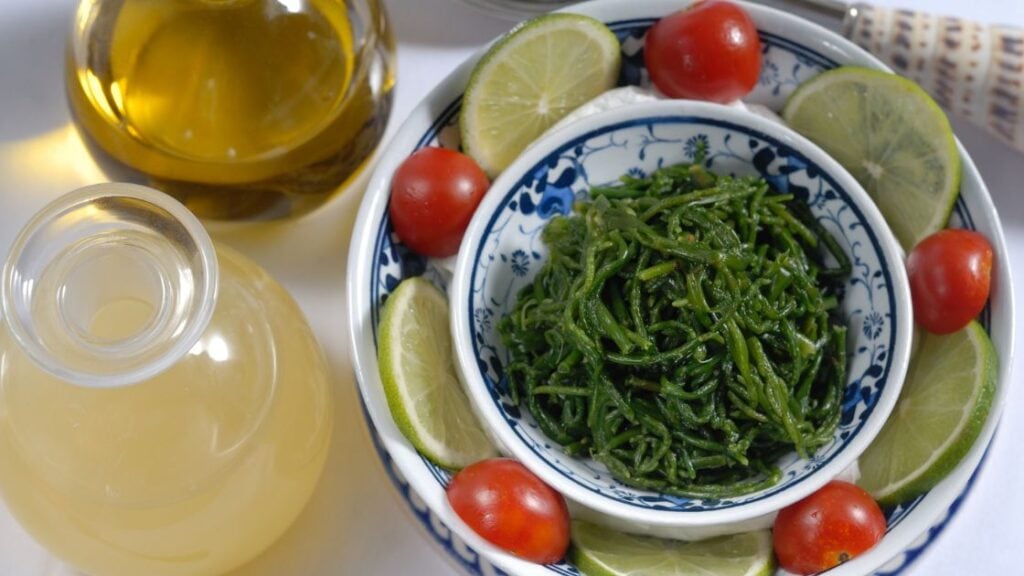 Sea moss is also a great way to detoxify the body and improve overall health. So start incorporating sea moss into your health regimen and start seeing short-term results.
Sea Moss health benefits
Sea moss is an alga that is often used in health and beauty products. It has many benefits that can improve overall health and well-being, including strengthening the immune system, improving mood, and reducing stress and anxiety.
Sea moss can also naturally detoxify the body, which is essential for healthy skin and hair. So if you are looking for a plant that has many health benefits, sea moss is a good option to consider.
It's heart-healthy
Sea moss is a heart-healthy plant that contains a high concentration of antioxidants, which protect cells from damage. It also regulates blood sugar levels and can help lower cholesterol levels. Sea moss is a rich source of Omega 3 fatty acids, which are essential for heart health. In addition, it helps reduce inflammation and improve joint function.
It may promote weight loss
Weight loss is one of the most remarkable benefits that sea moss can offer. This algae-based supplement has been shown to promote the loss of belly fat, improve blood circulation, and reduce inflammation. Also, it has anti-cancer properties making it a perfect choice for people concerned about their health. Additionally, sea moss contains antioxidants that help fight free radicals in the body and generally make you look younger.
It's a good source of iodine
Sea moss is a good source of iodine which helps maintain thyroid function in adults and children. In this sense, your body will obtain better hormonal control, and better metabolism control to take care of the most important functions that our body needs, such as the correct development and maintenance of the brain and bones.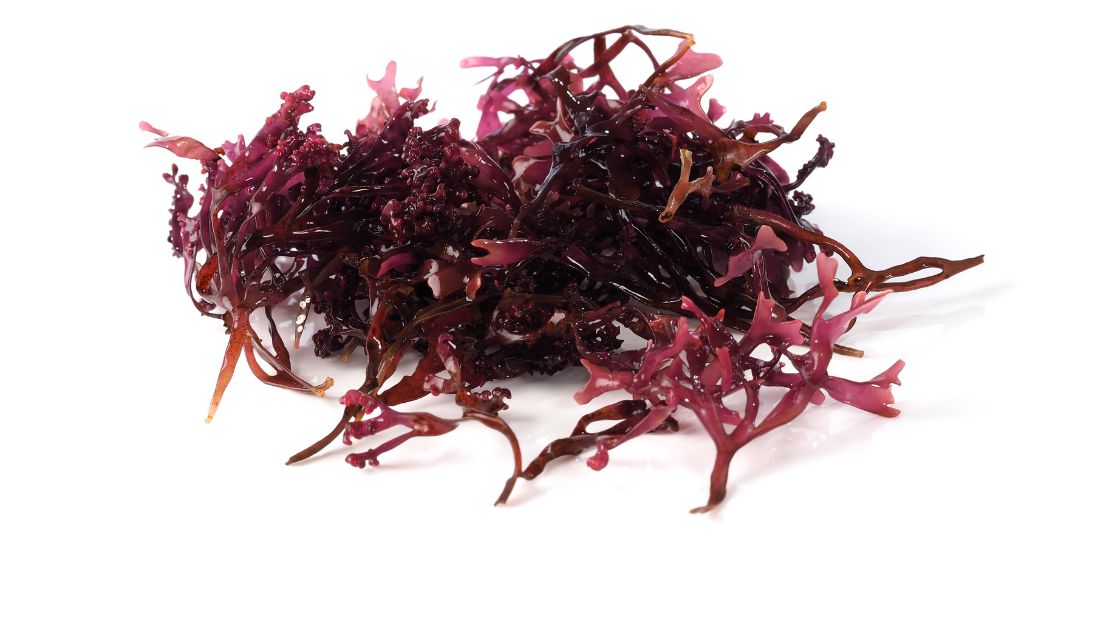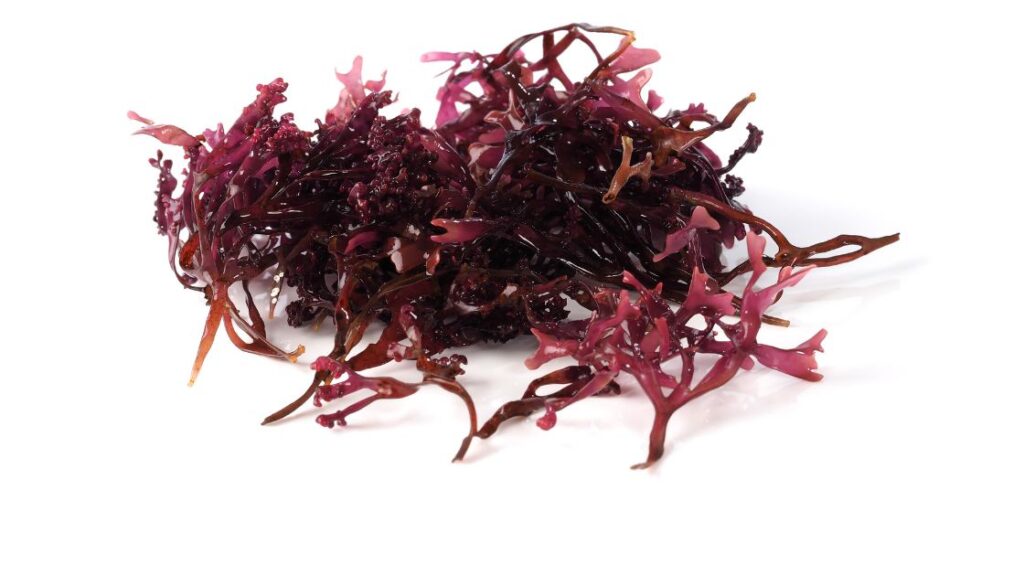 It supports gut health
Gut health is of the utmost importance and sea moss can be a great addition to your health regimen. Supports intestinal function in multiple ways, improving bowel movements, and correcting imperfections in the intestines. In addition, its high fiber content favors intestinal movement that normally affects many people.
It may boost your immunity
Sea moss is a sea vegetable that is high in antioxidants and other nutrients that contribute to overall health, including the immune system. Additionally, sea moss has been used as a natural treatment for anxiety, depression, and other mental health issues.
Sea Moss benefits hair
Sea moss is an alga that is often used as a hair treatment. It can be used as a detangler and conditioner, helps strengthen the hair shaft, increases shine, and reduces frizz. Sea moss is also rich in minerals and vitamins, making it a safe treatment for color-treated hair. If you are looking for a seaweed-based hair treatment that will benefit your locks in multiple ways and provide a luxurious result, sea moss is a great option for your mane.
Helps prevent dandruff
Dandruff is a common scalp problem that can be uncomfortable and embarrassing. Fortunately, there are many natural remedies available that work effectively to get rid of it, one such remedy is sea moss. Sea moss comes from the algae family and is abundant in iodine, minerals, vitamins, and antioxidants, making it an excellent anti-dandruff agent.
Helps improve the texture and appearance of hair by helping to keep it healthy and shiny. Additionally, sea moss can also be used as a scalp treatment before coloring or cutting your hair, relieving dandruff symptoms and ensuring overall good results.
Promotes hair growth and better scalp care
Hair care products are essential for hair to look good and healthy as it's a great source of minerals, vitamins, and antioxidants that benefit the scalp in multiple ways. It helps promote hair growth due to its high protein content while helping to correct other scalp problems, making it an ideal option for people looking for abundant and healthy hair. Best of all, it's suitable for all hair types, it can be applied to fine, thick, straight, and curly hair.
Helps keep hair healthy and strong
Sea moss is an amazing supplement that can help keep hair healthy and strong. Not only does it prevent split ends and dandruff, but it also keeps the scalp clean and healthy, which directly favors the strengthening of the hair strand while increasing elasticity. Sea moss is suitable for all skin types, even those with delicate scalps, making it a perfect solution for beautiful, shiny locks.
Protects hair from UV damage
There is no doubt that the sun can cause serious damage to our hair, scalp, and skin. Fortunately, there are a variety of natural remedies available that can help protect us from this unbearable side effect of sunlight exposure.
For damaged hair and scalp, sea moss can be used as a natural conditioner. Relieves psoriasis and other scalp conditions, while providing benefits to repair and strengthen the hair shaft. In addition to being an excellent source of antioxidants, sea moss helps protect hair against oxidative damage caused by the sun's rays.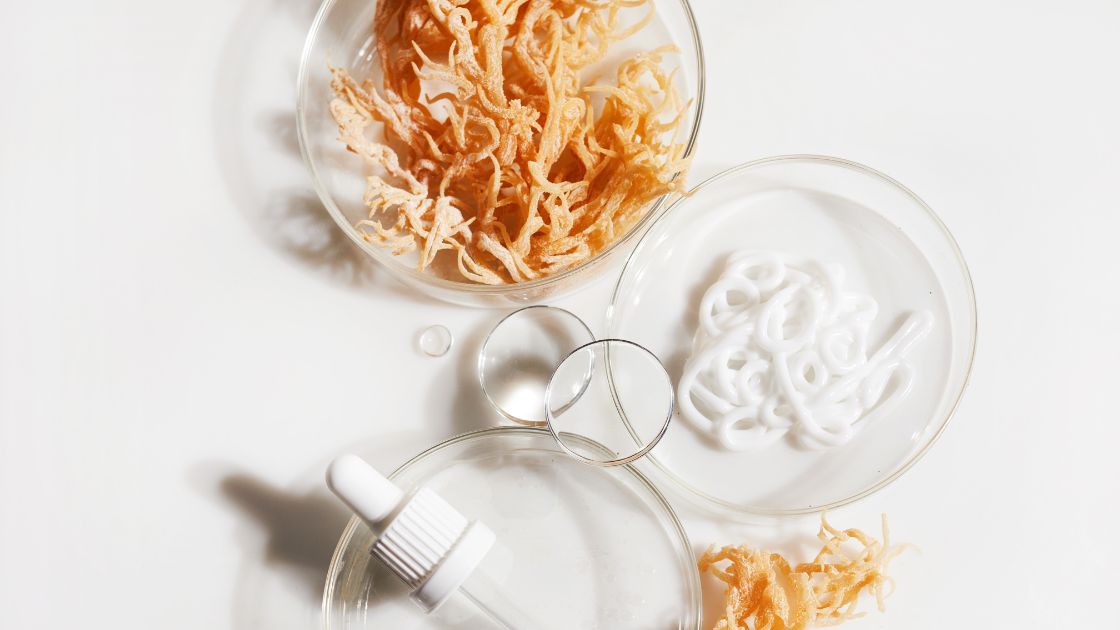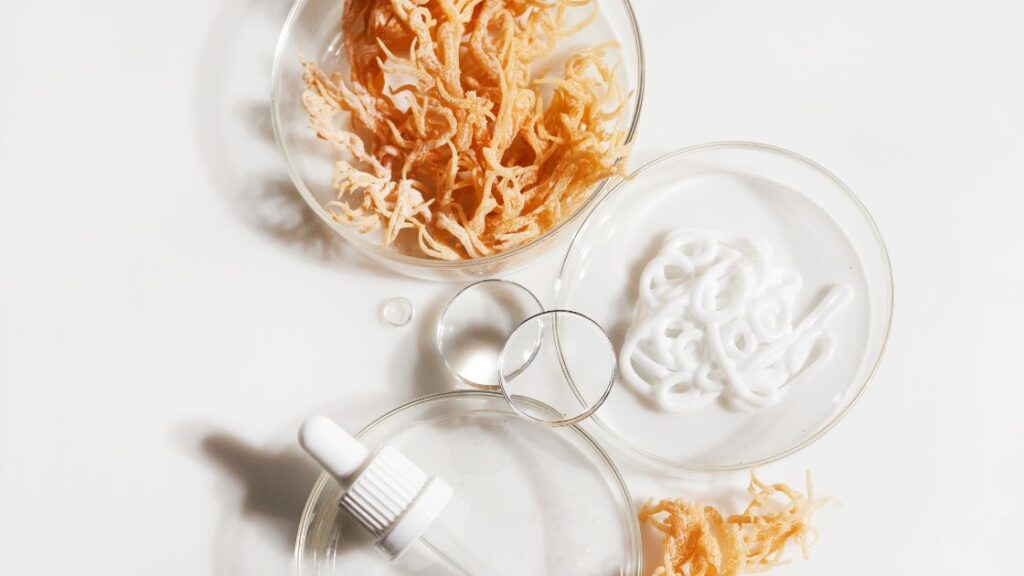 Reduces frizz
Sea moss is an excellent hair treatment option due to its many benefits. Not only does it reduce frizz and flyaways, but it also has a build-up control effect that keeps hair looking shiny for longer. Additionally, sea moss can be used as a stand-alone treatment or in conjunction with other products to achieve the best possible results.
Sea Moss benefits the skin
There's a good reason sea moss has been used for centuries, and that's because it offers many skin benefits that are hard to beat. Sea moss can be applied topically as a face mask or wash, which will help purify and rejuvenate the skin. In addition to this, the minerals and antioxidants it contains can help fight the signs of aging in mature skin. If you want to show off fresh and young skin, this wonderful algae can provide you with what you are looking for.
Helps improve circulation
There are numerous benefits of sea moss for the skin, most notably its ability to improve circulation and reduce inflammation, making it an excellent ingredient in skin care products or supplements.
As sea moss becomes increasingly popular as an all-natural source of antioxidants that help protect skin from damage, it's becoming a top choice for health-conscious individuals looking to maintain their delicate complexion healthily.
It's an anti-inflammatory
There are many reasons why sea moss is an excellent source of anti-inflammatory properties. For this reason, it can be used as a natural mask or as a treatment for various skin conditions, such as acne and eczema. In addition to this, it can help soothe and protect the skin from damage caused by environmental factors such as pollution and sun exposure.
Additionally, its anti-inflammatory properties help improve the appearance of skin texture and reduce the appearance of pores. So if you're looking for an effective way to reduce inflammation on your skin, sea moss is worth considering.
Absorbs oil and provides a matte finish
Sea moss is an excellent marine plant for people who want to detoxify their skin and improve its appearance as it absorbs oil quickly, leaving skin matte and shine-free. Its seaweed extract helps restore the natural texture of the skin and reduces redness and inflammation while acting effectively against the signs of aging.
Promotes cell regeneration and prevents wrinkles
Sea moss is an excellent option to promote cell regeneration and prevent wrinkles. The glycosaminoglycans found in sea moss help reduce inflammation and swelling, while its oligosaccharides can be used as a natural remedy for dry skin, puffy eyes, and wrinkles. In addition, its high protein and mineral content contribute positively to the maintenance of healthy skin in general.
Contains antioxidants that fight free radicals
Sea moss is a great plant to use if you have dry skin as it helps keep your skin hydrated throughout the day helping to reduce the appearance of wrinkles and age spots. Also, it can be used as a make-up remover as it easily removes make-up with just water. Sea moss also contains antioxidants that help fight free radicals and protect skin cells, making it a great choice for people who want healthy-looking skin.
Should you take sea moss supplements?
Sea moss supplements are gaining popularity as they offer a variety of benefits ranging from improving joint health to boosting the immune system. Some people also use them to treat various conditions such as arthritis, asthma, and eczema. Before you decide to take sea moss supplements, be sure to talk to your doctor.
As the use of sea moss supplements goes viral, it's worth considering the benefits they offer. However, keep in mind that sea moss supplements are not all the same. Some may be safe for you while others may not. So be sure to read labels carefully and choose the right supplement for you.
Side effects of taking Sea Moss supplements
Everyone wants to try sea moss supplements for their joint health, beauty, and weight loss benefits. However, before taking sea moss supplements, it's important to discuss the potential benefits and side effects with your healthcare provider. Some people report side effects such as nausea, diarrhea, and cramps. Be sure to discuss any possible side effects with your doctor before supplementing.
The benefits of the Sea Moss in your hands
Sea moss has been all the rage for a reason, it's packed with antioxidants, minerals, and other health benefits that make it a natural and healthy choice for health-conscious people. You already know the benefits of sea moss and you know how to take better advantage of its health benefits. If you're looking for a natural supplement that can help improve your overall health, sea moss is a great option.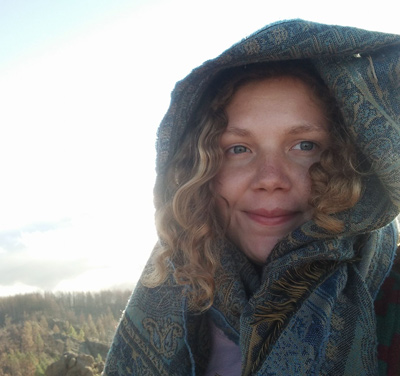 Rosily Ryan is an accomplished health and fitness writer, editor, and health activist based in Sydney, Australia. With a wealth of knowledge and expertise in the health and nutrition industry, Rosily has established herself as a trusted authority in the field. She has contributed to several leading publications, including Pure Green Magazine, where her work has been widely recognized for its insightful analysis and engaging style.
Rosily's passion for health and fitness is evident in her writing. Her extensive research and first-hand experience in the field allow her to provide valuable insights and practical advice to her readers. As an advocate for healthy living, Rosily has been actively involved in various health initiatives and campaigns that aim to raise awareness about the importance of physical and mental well-being.