Who isn't trying to get the most out of their workout? These days, finding time to exercise is becoming harder and harder. With additional pressures from work, family life, and social obligations, working in time to work out can be just as hard as your exercise routine itself. Because of this, we are all trying to get 110% out of every workout.
You may have noticed so-called "workout enhancers" popping on shelves and online. These enhancers include devices like waist trainers, fat-burning creams, and workout supplements that claim they can help you burn belly fat fast and help you get a 6 pack quickly by maximizing your existing workout routine.
Sounds too good to be true?
Fat burning cream (also known as slimming cream, weight loss cream, or sweat cream) is just one of these "workout enhancers" which have become more and more popular in recent years. Influencers and celebrities alike purport the supposedly magical benefits of these lotions and potions. But do these creams actually work? And if so, what is the best sweat cream for weight loss? Read on to find out more.
What is a Sweat Cream?
Sweat cream is a body cream (not the coffee kind!) that supposedly helps you lose more weight as you work out. The idea is that you apply the cream liberally to your body, before starting your exercise routine. Most brands will suggest you focus on so-called "problem areas" like tummies, thighs, and arms or any place really where you may have excess fat deposits. These creams apparently will make you sweat more – leading to, you guessed it, those three magical words – rapid weight loss.
So how do these creams work?
Well, sweat creams usually contain a similar list of ingredients, often including:
Vaseline
Coconut Oil
Olive oil
Jojoba oil
Fragrances
Wax
Alcohol
Science suggests that the active ingredients contained in slimming cream may help to heat up the skin, promoting sweating.
Additionally, by covering your pores with a thick layer of vaseline and oil you are essentially suffocating your skin – which will naturally result in increased sweating, just like if you were to wrap your body in Saran wrap.
Why Use Sweat Cream for Weight Loss?
So should you use sweat cream for weight loss? It's true, sweat cream will help you lose water weight from your body by increasing sweating. This can help you to reduce bloating and may help you lose water weight in the short term. Some companies also claim that slimming creams can also help you to burn body fat, however, the extent to which they can actually do this remains hard to define.
This increased sweating will help you to lose some water weight in the short term, however, the long-term efficacy of sweating cream for weight loss leaves a lot to be desired.
That being said, sweat creams made with natural ingredients are unlikely to do any damage to your body, and may even be the motivator you need to go down to the gym or stay a little longer on your treadmill.
They also make great moisturizers, and the massaging effect of applying any lotion can help with muscle pain or skin imperfections.
So what different weight loss creams are available? Let's check out eight of the most popular on the market.
Best Sweat Creams for Weight Loss
Sweet Sweat – Best For Boosting Muscle Activity
Product Description:
Sweet Sweat Workout Enhancer claims to help you lose weight by improving activity and targeting "slow to respond" problem areas. Apply sweet sweat liberally before exercise.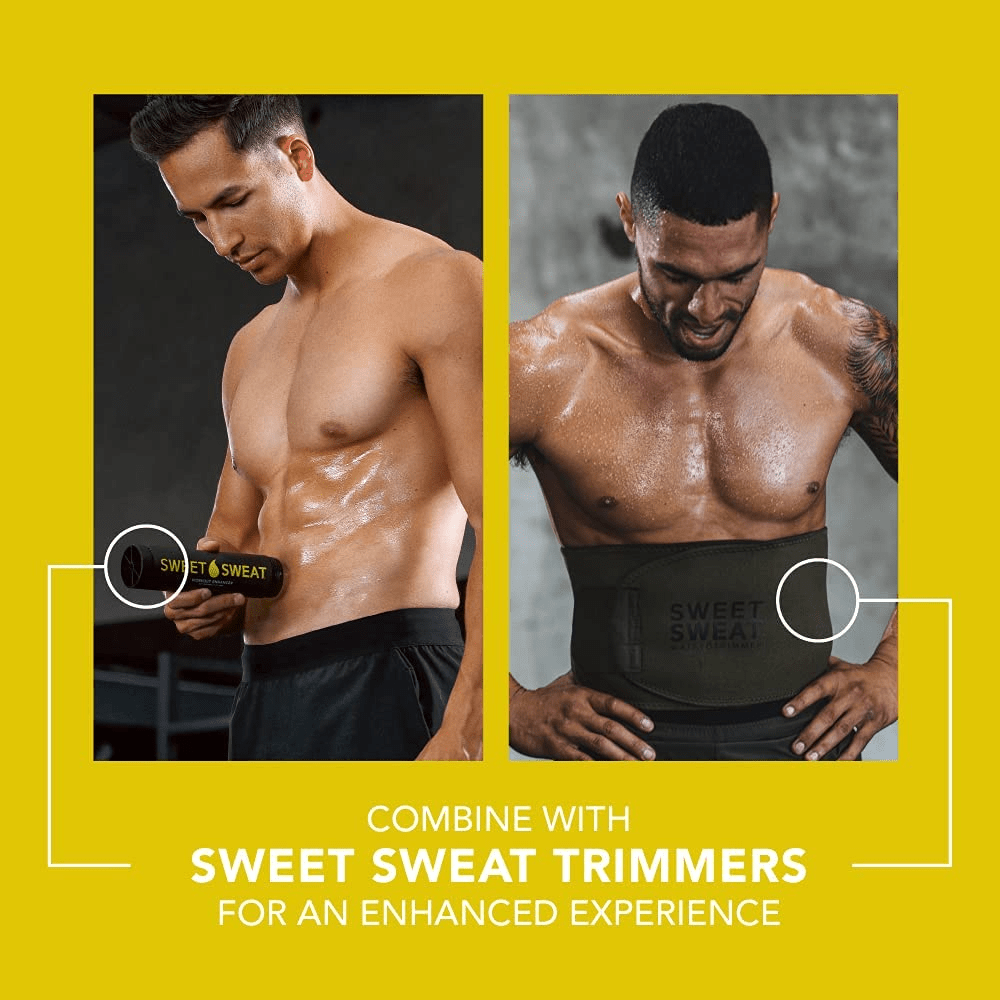 Product Features:
Easy to apply roll-on stick applicator
Clean sweet scent
Can be combined with Sweet Sweat Waist Trimmers
| | |
| --- | --- |
| Pros | Cons |
| Mess-free application | It may leave a residue on clothes |
| Natural ingredients | Hard to wash off |
| Great smell | |
Premium Hot Cream Sweat Enhancer
Product Description
Premium hot cream sweat enhancer claims to help you sculpt your body and get rid of cellulite. It contains natural oils which may help with moisturizing.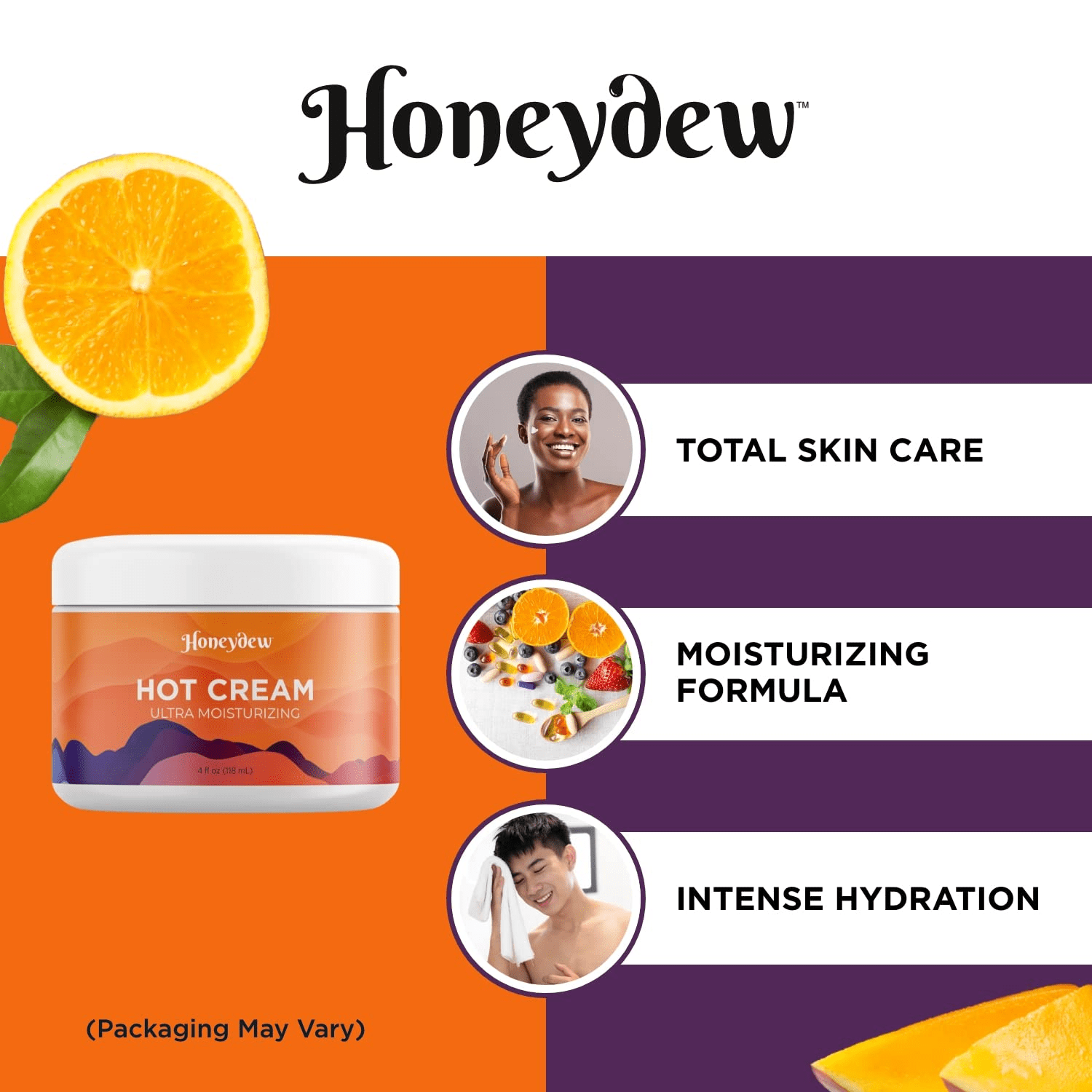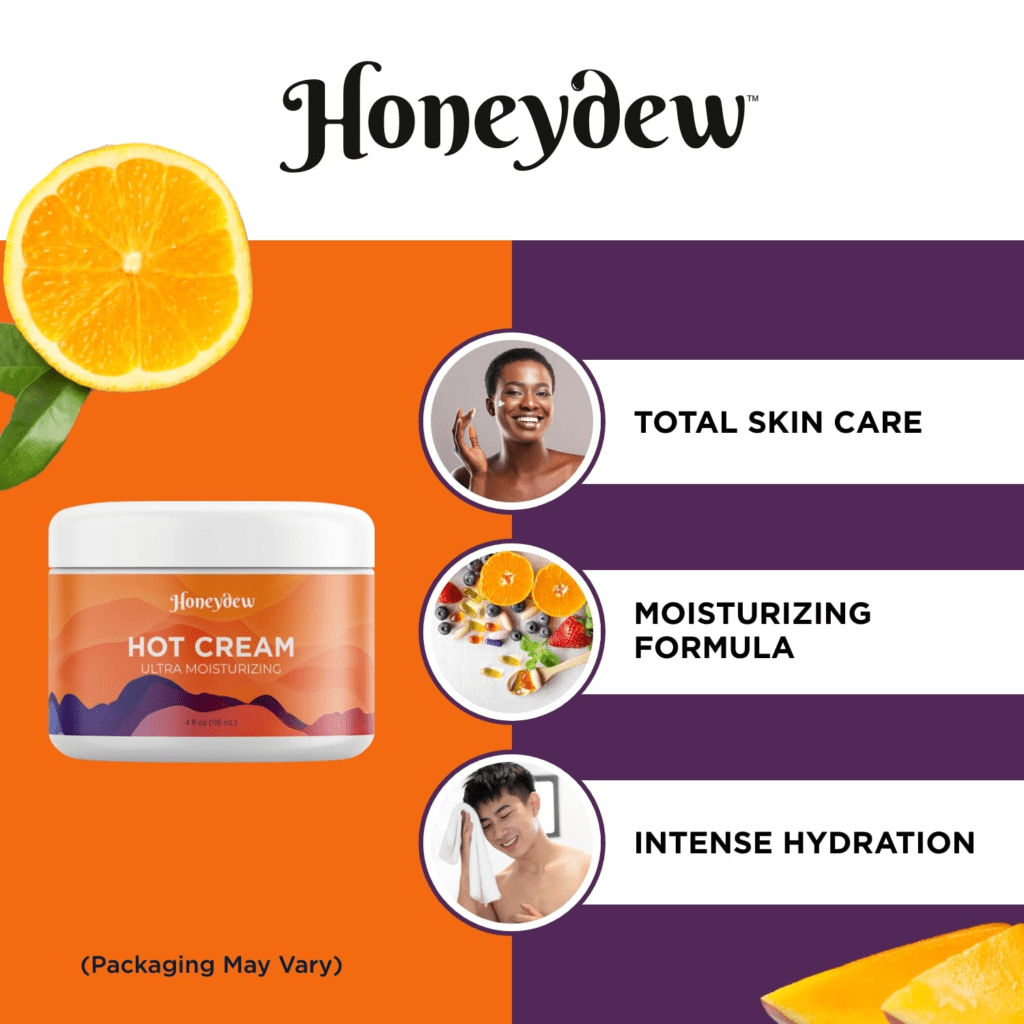 Product Features
Natural oils
Claims to reduce cellulite
Shea butter helps moisturize skin
| | |
| --- | --- |
| Pros | Cons |
| Small business | Little scientific backing to fat loss claims |
| Natural oils will help moisturize the skin | Chemicals may be harsh on sensitive skin – always check the ingredients |
Honeydew Sensitive Skin Body Moisturizer Fat Burner Hot Cream
Product Description:
This product is described as a "2-in-1 nourishing and moisturizing cream", which will in addition to its sweat-inducing properties help the skin by fighting against the appearance of aging.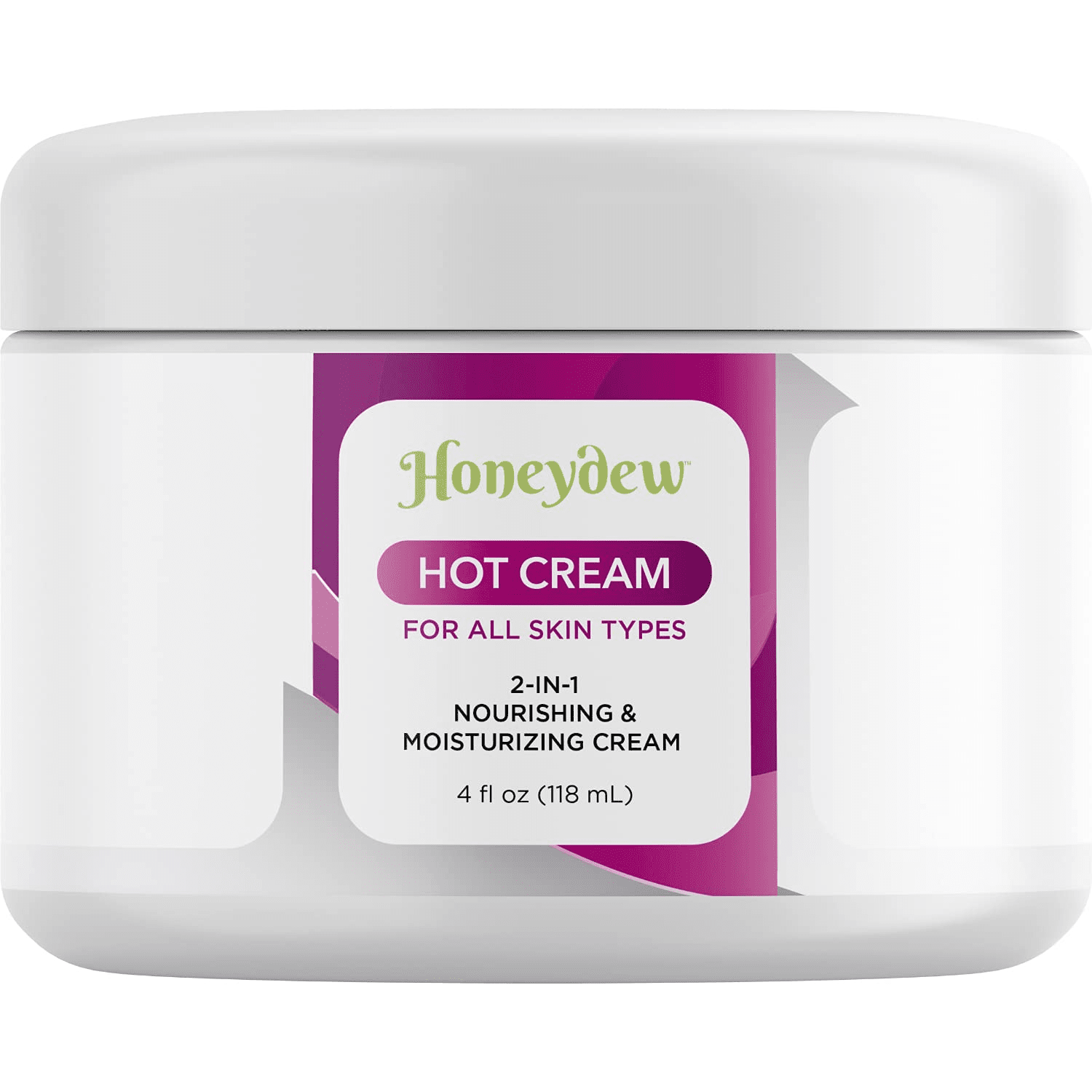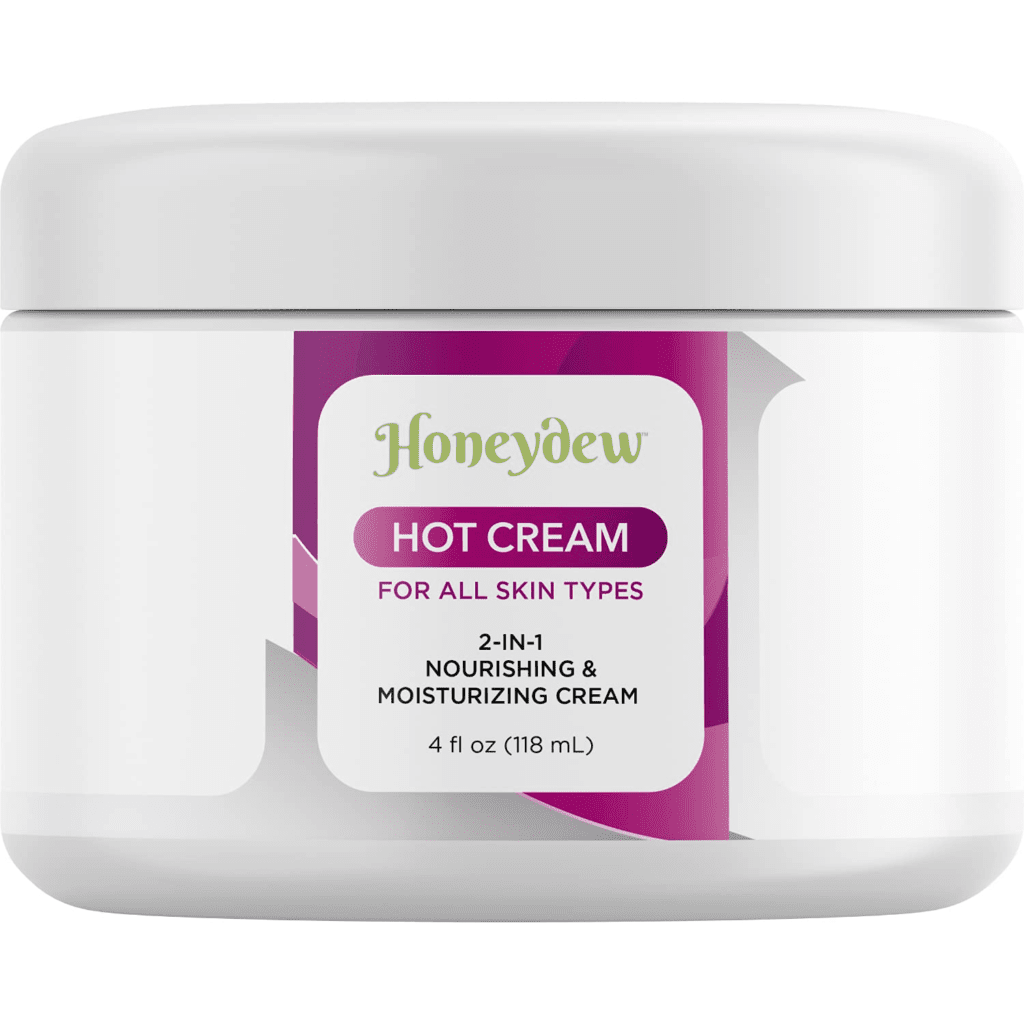 Product Features:
This cream contains a cornucopia of plants and their extracts – including rosemary, lavender, pine needle, aloe vera, calendula, and mango – and that's just getting started. These ingredients will supposedly smooth skin, stimulate skin renewal, help with the appearance of cellulite and help heat skin during exercise, leading to fat burning.
| | |
| --- | --- |
| Pros | Cons |
| Paraben and Silicone free | Strong Smell |
| Made in the USA | Weight loss effects may be minimal |
Hot Vita Hot Gel ThermoActive Workout Enhancer Sweat Cream
Product Description:
Hot Vita Hot Gel ThermoActive Workout Enhancer Sweat Cream (its a workout just saying the name!) can be used alone or in conjunction with the Hot Vita waist trainer. It is marketed as a sweat cream for women and claims to increase sweat as well as tone skin.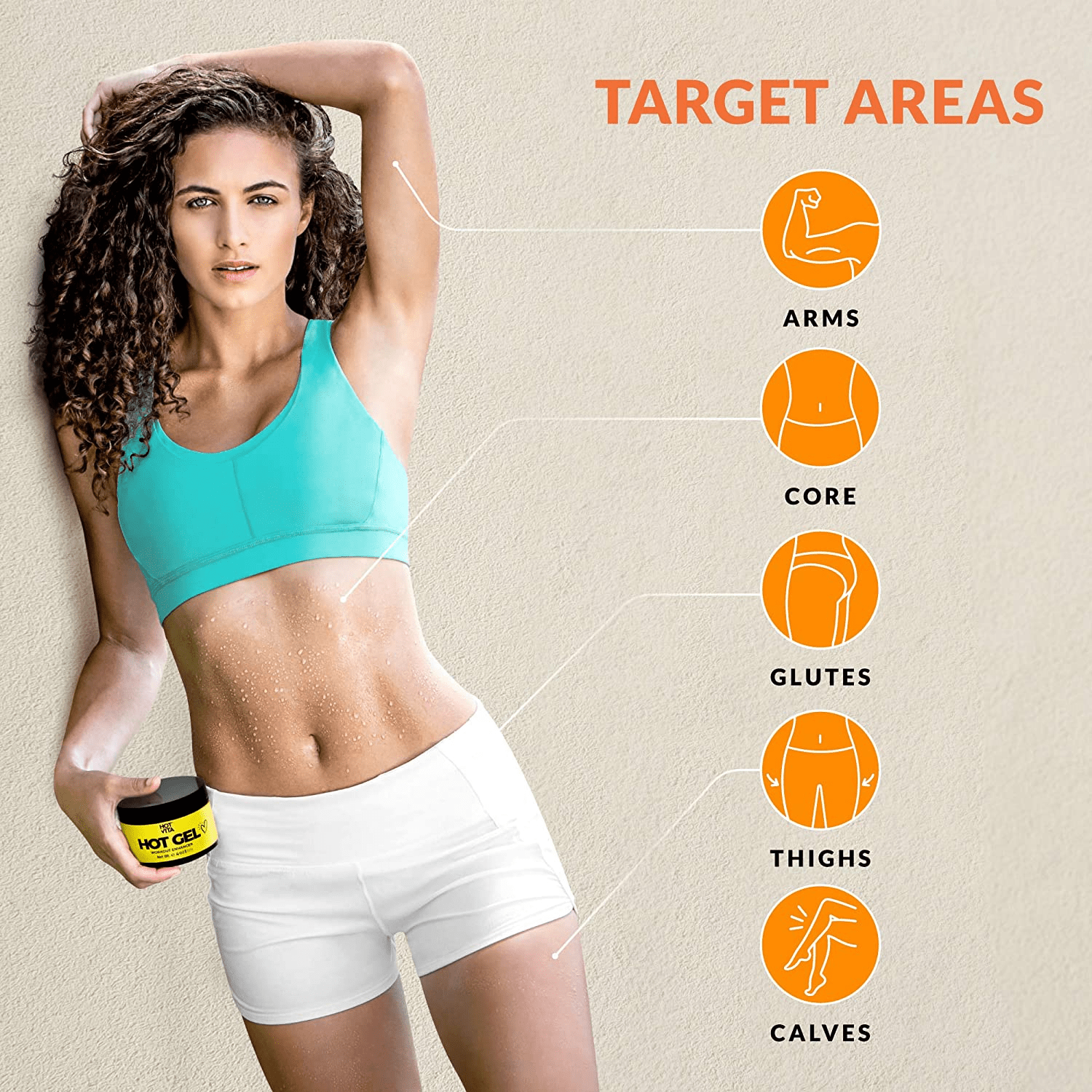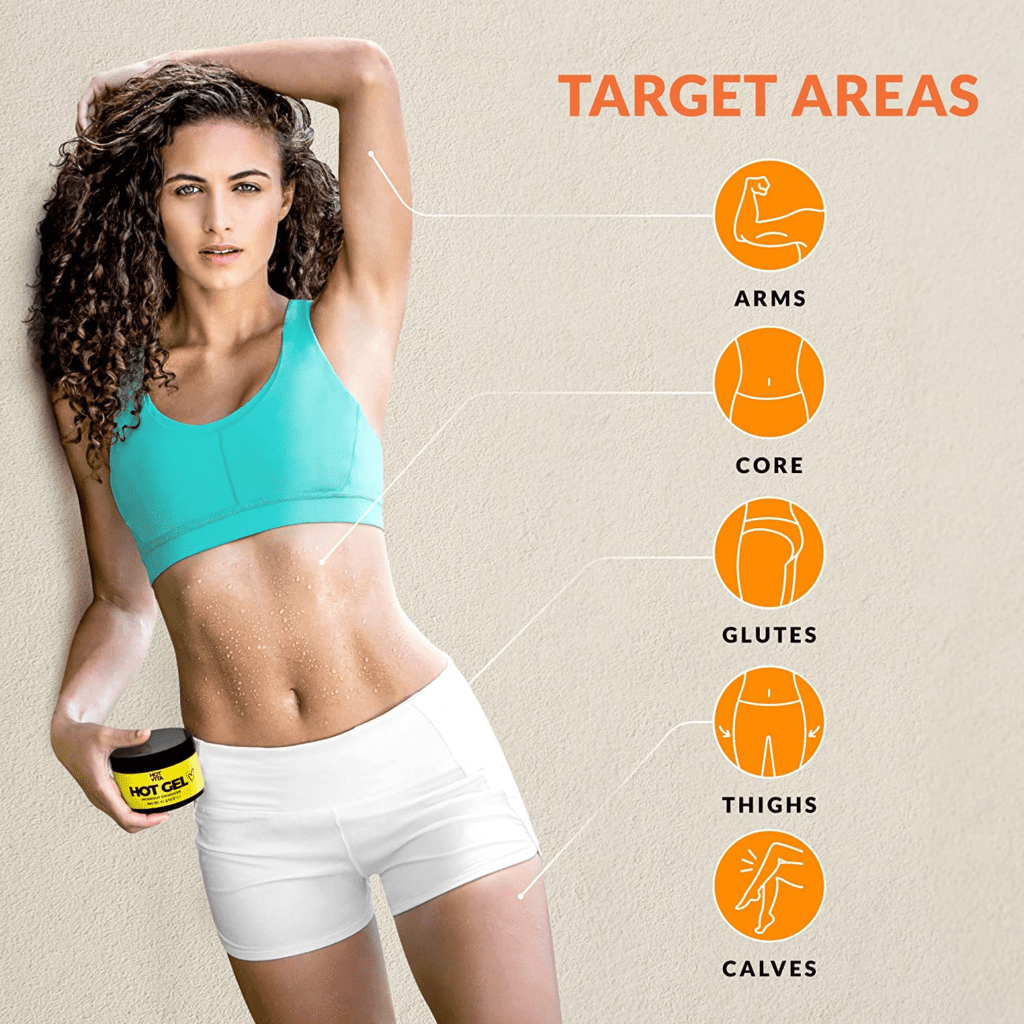 Product Features:
Increases sweat
Stimulates circulation
Targets fat
| | |
| --- | --- |
| Pros | Cons |
| Made with vegan-friendly non-GMO ingredients | Needs to be used in conjunction with waist trainer for best benefits |
| Jojoba seed oil moisturizes the skin | May not work for all women |
Elaimei Portable Workout Enhancer Sweat Cream
Product Description:
What sets Elaimei Portable Workout Enhancer Sweat Cream apart from the rest is its portable design – instead of a tub it comes in ten small packets, which is convenient for taking to the gym or anywhere on the go.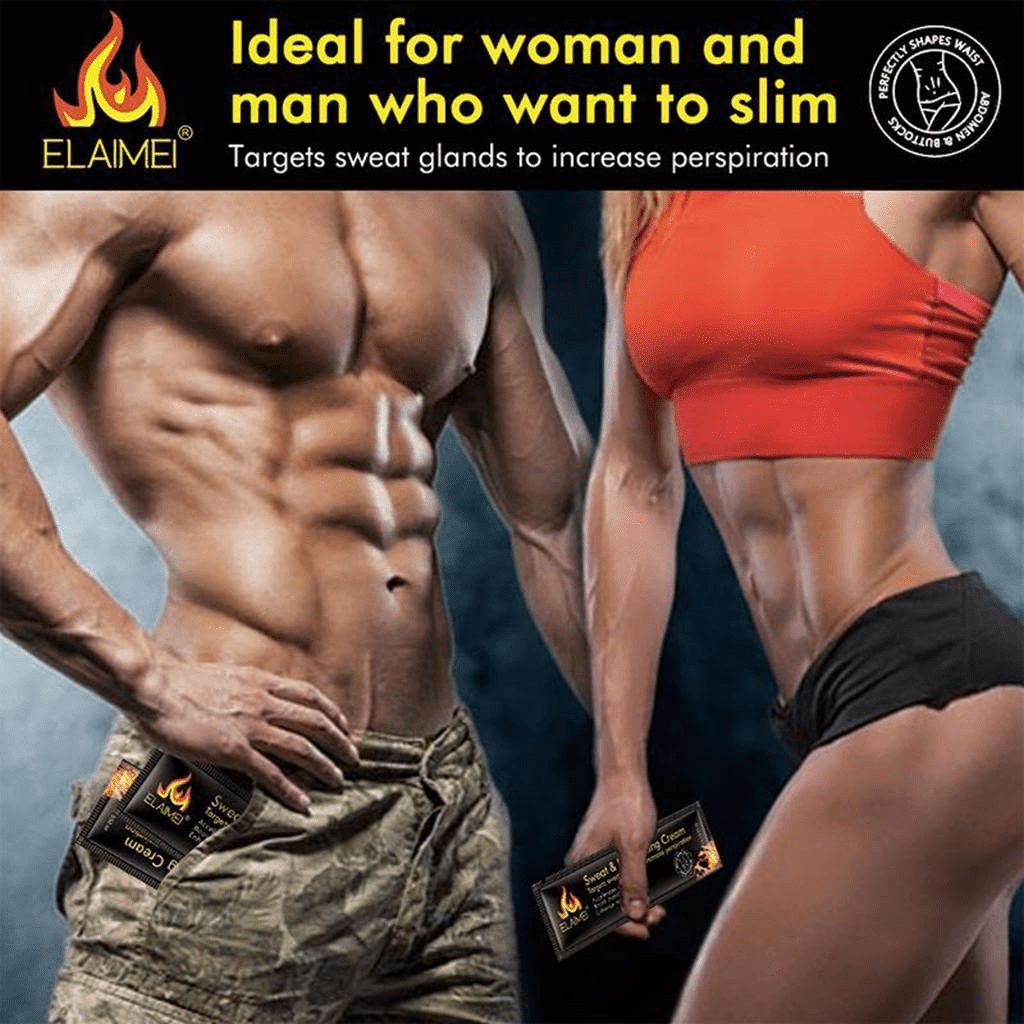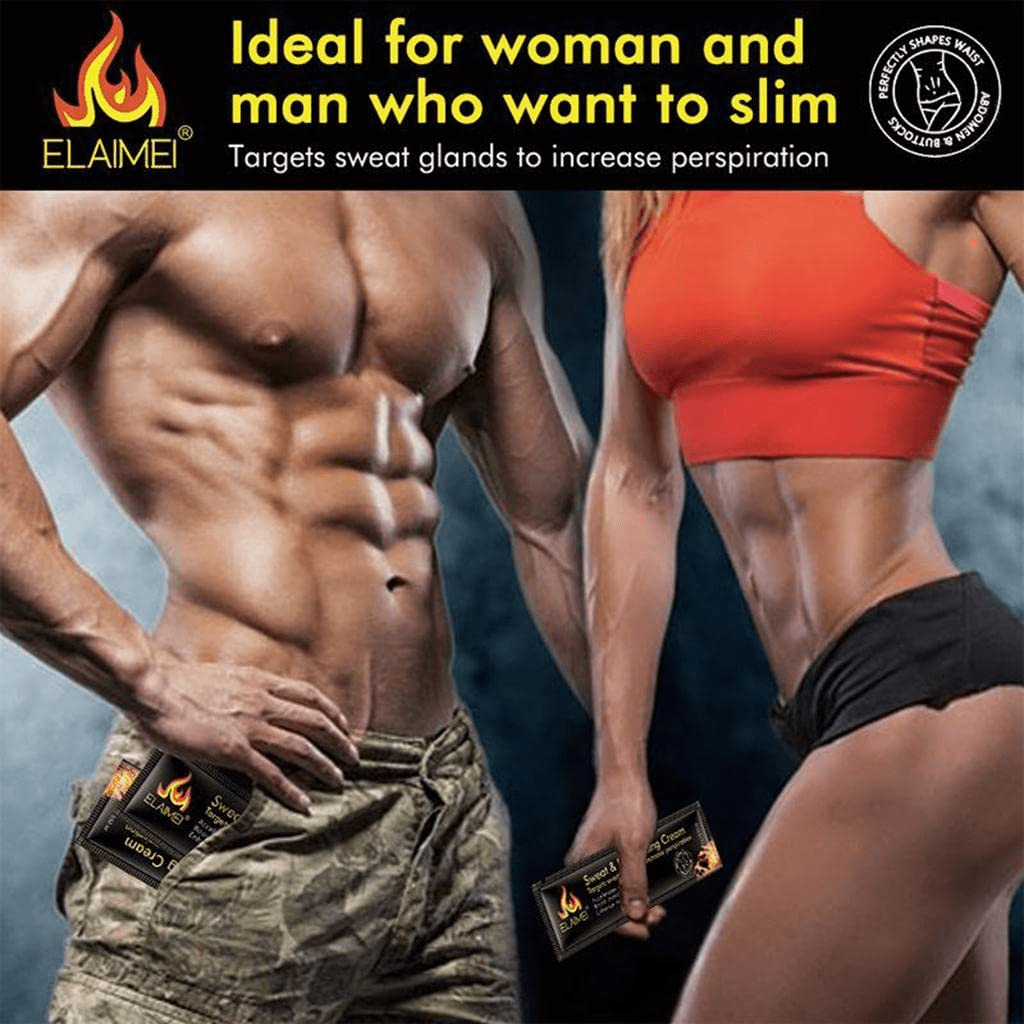 Product Features:
Comes in a box of 10 x 10g packets
Slim cream may have an effect on slim hydrating
| | |
| --- | --- |
| Pros | Cons |
| Convenient portion sizing means you don't have to carry around a big jar to the gym or park | Packet size too big for one to use |
| | |
Aliver Abs Muscle Stimulation
Product Description:
Aliver Abs Muscle Stimulation claims everything from skin tightening to "drain excess fat". While claiming to strengthen abdominal muscles is a lot for a skin cream, Aliver Abs even went so far.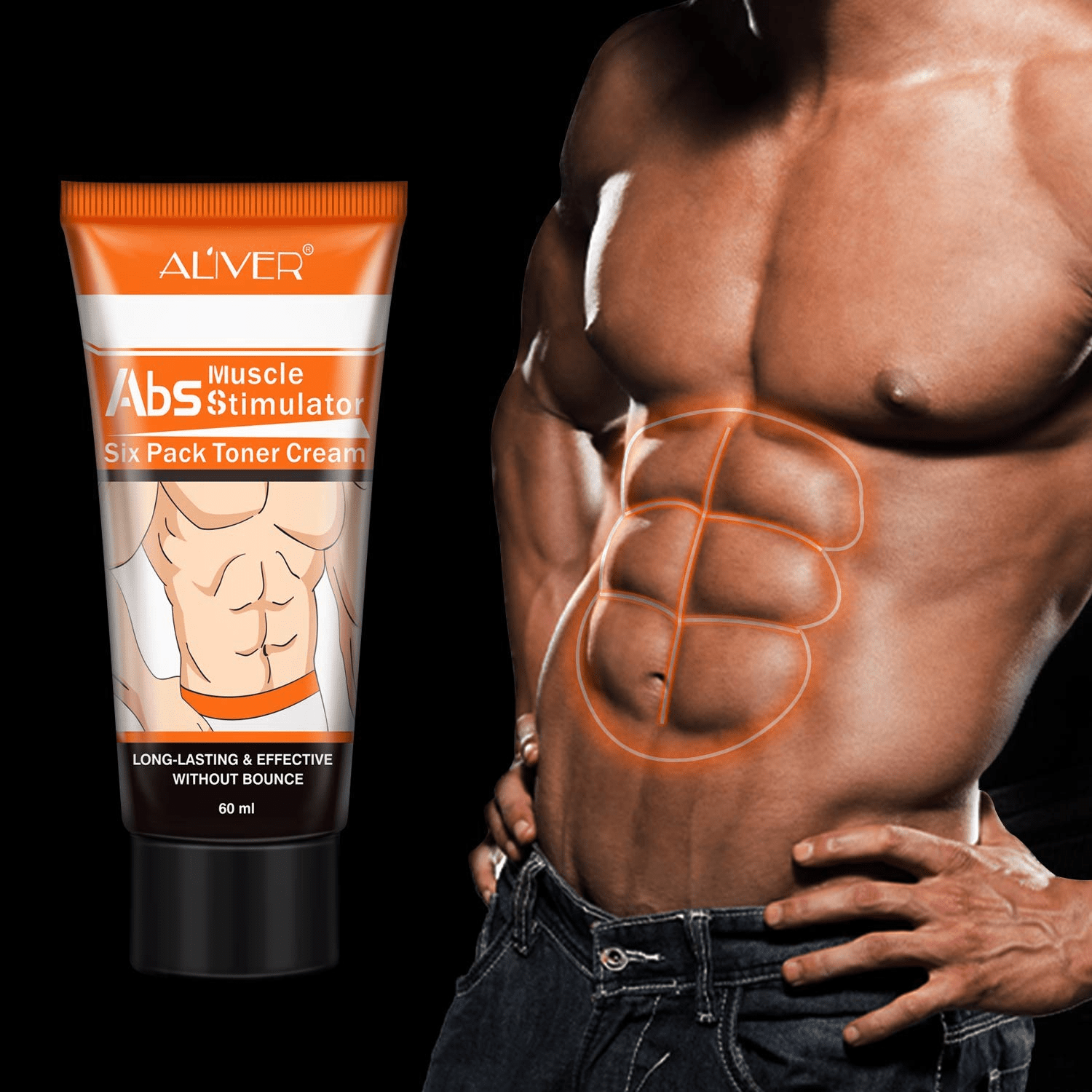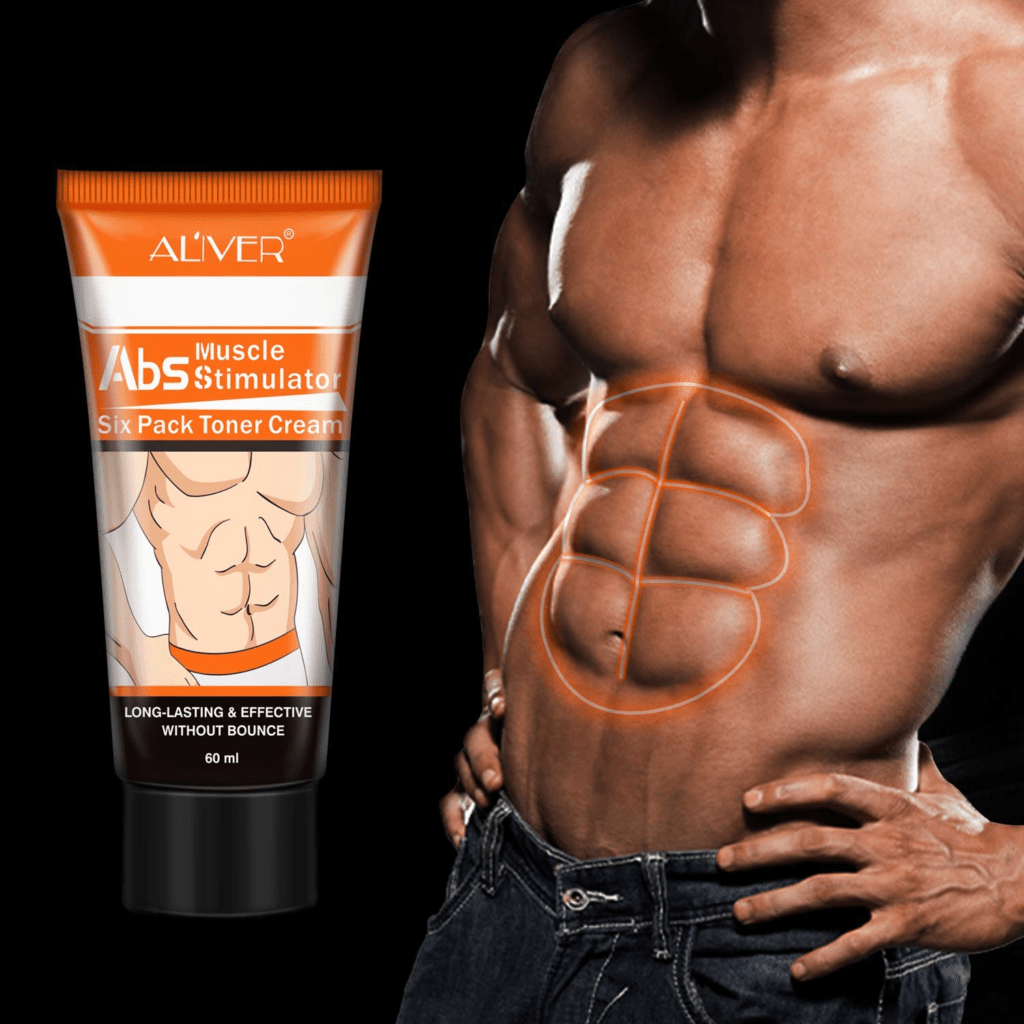 Product Features:
3-year shelf life
Contains Glycerol, Dipotassium, Glycyrrhizate, Hydrogenated, Grapeseed Oil, and Caffeine.
| | |
| --- | --- |
| Pros | Cons |
| It may work as a topical moisturizer | Little scientific backing to any claims |
| | Glycerol may clog pores |
LDREAMAM Slim Cream – Best Fast-Absorbing
Product Description:
LDREAMAM Slim Cream markets itself as a sweat cream for women, particularly for those with mature skin. This cream claims to break down fat deposits and firm skin, however, there is no evidence provided as to the science behind these claims. The manufacturer suggests applying after showering, with no need to exercise to get results.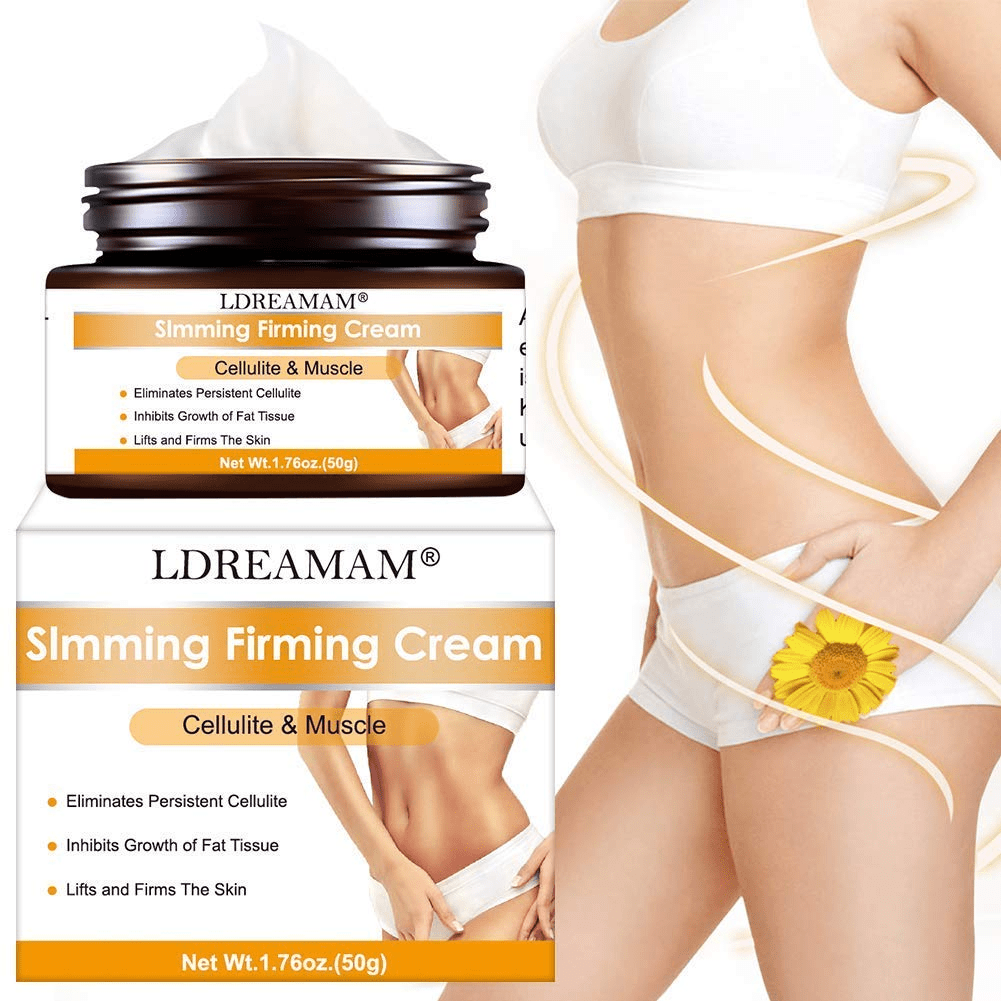 Product Features:
Claims to reduce cellulite and firm skin
| | |
| --- | --- |
| Pros | Cons |
| No need to exercise to get results | Little evidence that you will actually get any results |
TNT Pro Ignite Sweat Cream
Product Description:
TNT Pro IGNITE Sweat Cream sets itself apart from the rest with its bold yellow and black packaging and powerful words like TNT and PRO.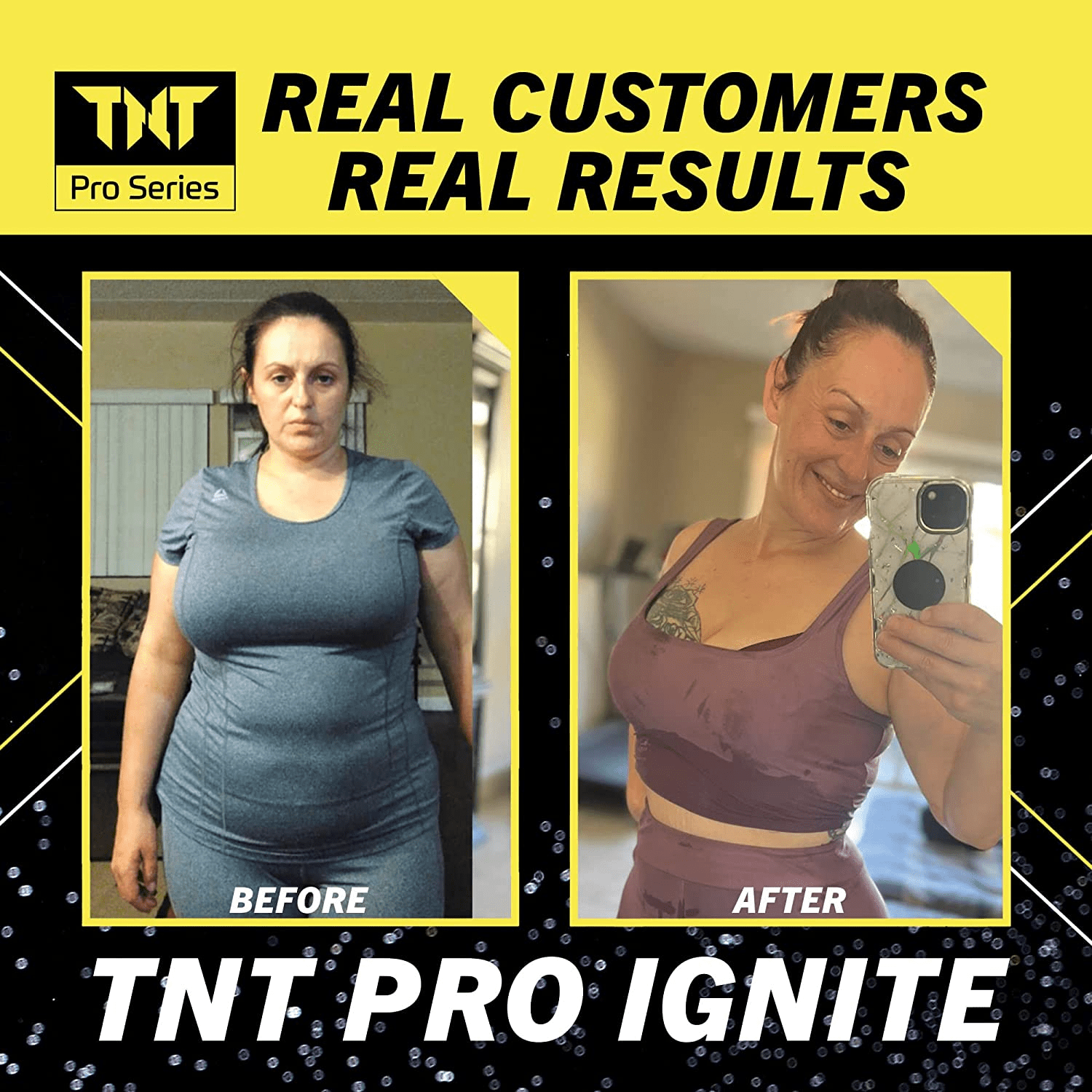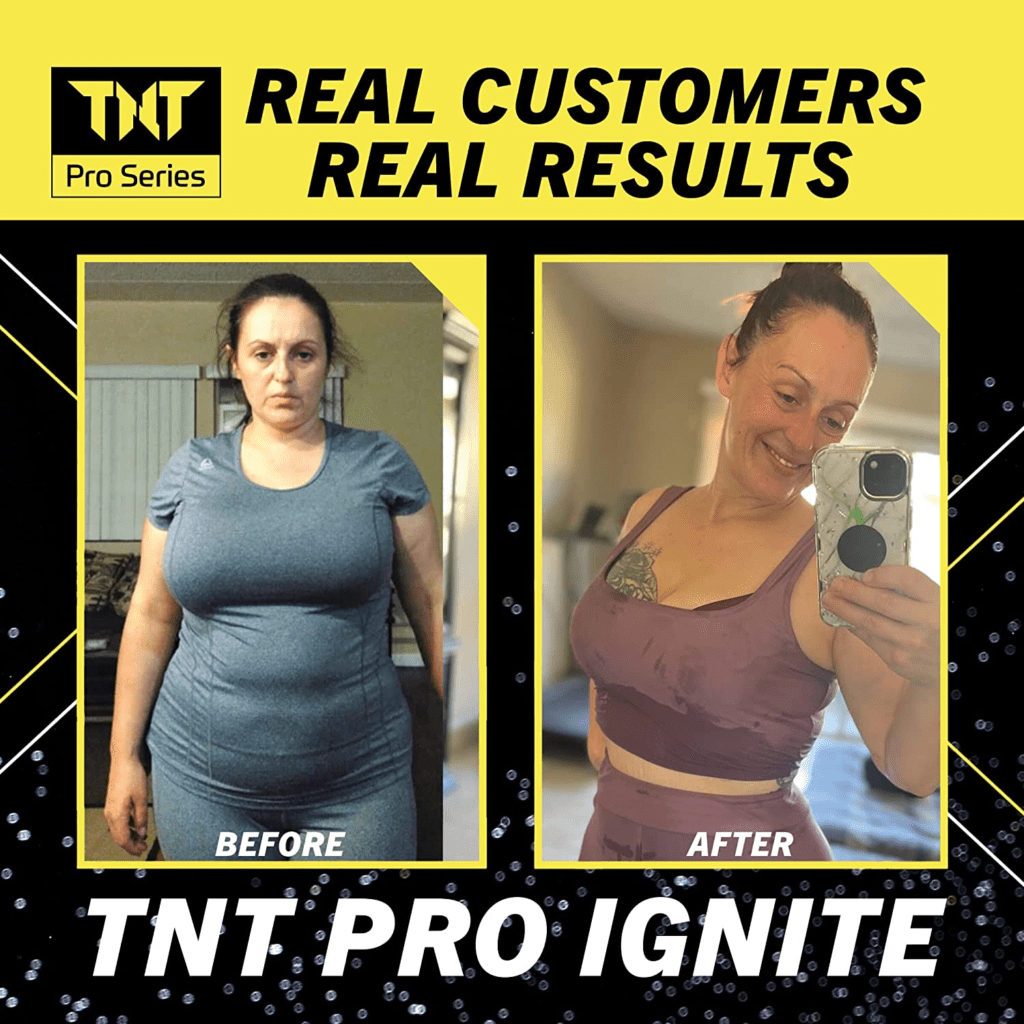 Product Features:
Claims to open skin pores for improved circulation
It may help fight muscle fatigue
| | |
| --- | --- |
| Pros | Cons |
| Contains coconut and jojoba oils | Little scientific backing to fat loss claims |
| Cheaper than other competitors | |
Final Verdict
Any product promising to help you "lose weight fast" ought to be treated with a healthy dose of suspicion, and sweat creams are no different. That being said, it is likely that these creams will help you sweat more which can lead to a loss of water weight. Always be careful when using any new product for the first time, and check out the ingredients list to avoid unnecessary chemicals.
We are sorry that this post was not useful for you!
Let us improve this post!
Tell us how we can improve this post?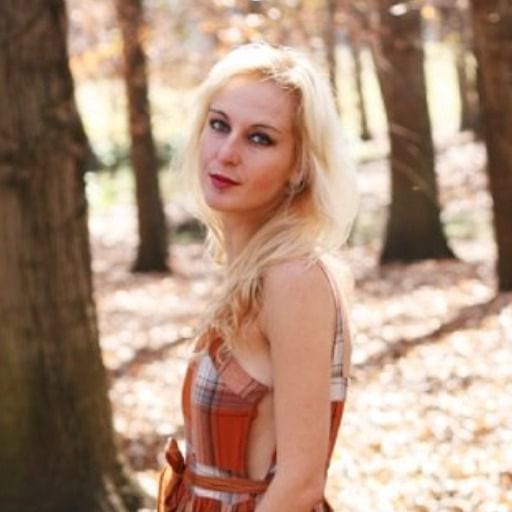 Reinette Robbertze completed her diplomas in both Journalism and Nutrition respectively. With an impressive portfolio of health blogs and magazine articles behind her name, she shares her real-life experiences with her passion for healthy living. Her educational background guides readers with authentic, and sometimes anecdotal information. Stay tuned!