Reading time:

9

min
Are you looking for an exercise machine for weight loss at home?
You have extra pounds and you need to lose weight but you don't have time to go to a gym. Also, you know that it would be easier and more comfortable for you to exercise at home.
All good so far but surely you are wondering…
What do I need to start?
You don't need to hire a personal trainer. Also, this is surely not within your budget.
The best way to start is by equipping yourself at home with an exercise machine. In this way, you can progress yourself little by little and at your own pace from home.
Keep reading and discover with us which is the best exercise machine to lose weight. We will show you some options and it is up to you to choose the most suitable one.
What is an exercise machine?
Any device used for physical activity is considered an exercise machine.
Today there is a wide variety of these devices. From simple equipment to computerized equipment capable of measuring distance traveled, calories burned, and many more parameters.
Exercise machines are used for both cardiovascular training and strength training.
One of the most outstanding benefits of exercise machines is that they are low-impact. In addition, with them, you can perform hiit workouts to increase calorie burning.
How do exercise machines for weight loss work?
What the exercise machine for weight loss does is help you burn calories and gain muscle mass.
Some exercise machines are for cardio exercises only. That is, they help you improve your cardiac and respiratory resistance while burning calories.
Others exercise machines help gain muscle mass. In general, this type of machine allows you to work with different types of weights. When you gain muscle mass, you burn calories too.
So any exercise machine you choose will help you burn calories and consequently help you lose weight.
Remember that to lose weight not only exercise is necessary. You must follow an adequate eating plan that allows you to be nourished but that is not loaded with calories.
Look at the following options for home exercise machines. Read the pros and cons of each one so that you can recognize the one that best suits your needs.
Best exercise machine for weight loss at home
Stair climbers, stationary treadmills, exercise bikes, elliptical bikes, and rowing machines, are some examples of exercise machines. Below we have prepared a list of the top 5 most purchased exercise machines:
Sunny Health & Fitness SF-E902 Air Walk Trainer Elliptical Machine
Description
The Sunny Health & Fitness SF-E902 Air Walk Trainer Elliptical Machine Glider offers a complete full-body workout. Its use simulates stretching, walking, running, cross-country skiing, and aerobic dance without the stress or harm to your body. If you prefer cardio workouts, you will love this option. Those who bought and use this product give it a rating of 4.2 stars.
Pros:
It is foldable, which allows you to save space and take it anywhere.
The pedals are non-slip.
Allows you to work the arms, legs, and abs.
It contains an LCD that shows the time, count, total count, and calories (You can control the calories you burn).
You can simulate anything from a slow walk to a high-intensity run.
It has a pad that can be adjusted to the comfort of each person.
Cons:
The stride length is only up to 30 inches.
It does not work the back muscles.
You cannot adjust the resistance (add weight) to the machine. The difficulty of the exercise will be determined by the speed at which the person moves.
Cubii JR1, Under Desk Elliptical, Under Desk Bike Pedal Exerciser
Description
This equipment was created for people of various ages, skill levels, and lifestyles. The purpose of this machine is to ensure that all people have access to good physical health and well-being. It can be used wherever you sit and stay active by incorporating exercise into your routine. It has a 4.6-star rating. This positions it as one of the favorites.
Pros:
It is not only used to train the legs but also for rehabilitation in case of any specific condition.
You can improve leg mobility and burn calories while working at your desk at home or in the office.
It doesn't take up much space so it's easy to store.
It has a digital monitor that allows you to measure progress and calories burned on each training day.
It has a mobile application that allows you to enjoy many functions.
Ideal for seniors who need to exercise.
Cons:
It only works while you are sitting.
Work only the leg muscles.
To burn many calories, an extensive training session must be completed.
Sunny Health & Fitness Squat Assist Row-N-Ride
Description
The Sunny Health & Fitness Squat Assist Row-N-Ride is intended to guide you in performing a squat correctly. Many people perform this exercise in the wrong way, which results in injuries and wear on knees and joints. With this equipment, you will take care of all your muscles and joints while exercising and burning calories. This device has a 4.5-star rating.
Pros:
Tones the buttocks and legs when you push down. Plus, it tones the chest, shoulders, and back when you push up.
Avoid wear and pain in knees and joints.
It has three elastic bands that allow you to add tension to the training.
It has non-slip and self-leveling pedals so forget about those awkward falls.
It can be conveniently folded and stored anywhere.
It includes a digital monitor that allows you to track your training.
Note: You can burn more calories with this cardio machine using resistance levels.
Cons:
It is limited to only one type of exercise which is the squat.
If the resistance bands are placed incorrectly, they can come off in the middle of the workout.
LifePro Waver Vibration Plate Exercise Machine
Description
With the LifePro Waver Vibration Plate Workout Machine, you can rapidly shape the physique of your dreams. Full-body vibrations are produced by the Waver Body Vibration Machine to contract and activate muscles. Those people who use this product give it a rating of 4.6 stars.
Pros:
It includes a digital screen showing all the information about the equipment.
It helps to improve stress, circulation, muscles, metabolism, and bone density.
Includes live support and manual with exercises to perform.
It offers configurable speeds from 1 to 99.
Include resistance bands to add difficulty to the workout.
Cons:
Although it helps burn calories, its use is more therapeutic than training.
For people with stability problems, the vibration can be very annoying.
Mini Exercise Bike, himaly Under Desk Bike
Description
This compact bike trainer can provide multiple degrees of exercise to train various muscle groups. Both upper and lower body exercises can be executed with the best effect to keep fit. Allows you to move arms and legs through multi-level adjustable resistance. If you like stationary exercises. You will love this option. This exercise machine has a 4-star rating.
Pros
It offers different levels of resistance.
It has a digital screen where it shows the progress of the training: time, calories burned, count, and distance traveled.
Its design is compact which allows you to take it anywhere and train without inconvenience.
It has non-slip pedals that prevent you from slipping while you train.
Cons
You cannot train your legs and arms at the same time. One muscle group must be trained at a time because you only have 2 pedals available. You must train both arms or train both legs.
It can be tedious for many not being able to exercise the entire body at once.
Is there anything else to consider to lose weight 2023?
If you are looking for exercise equipment for weight loss look no further than these weight loss machines. All the options shown are low-impact machines that will allow you to perform an effective workout.
Why should you use an exercise machine?
From a safety perspective an output perspective to a time efficiency perspective, using machines has several advantages.
Security is one factor. The motion of machines is linear. There is no deviation in the movement of the handle, lever, or plate from point a to point b.
The constraint or support that the device offers is a second advantage. The presence and use of chairs, belts, and restraint pads provide the user with a more stable platform.
We can also manage our range of motion thanks to machines. Namely, when to begin, when to end, and within what range to work.
Do you already know which is the best exercise machine for weight loss at home?
It is not easy to choose the best exercise machine for weight loss at home. There are many options on the market and each one has its advantages and disadvantages. The options that we show you here were the result of an exhaustive analysis to provide you with a summary of the best alternatives. The only thing left for you to do is find the right machine that suits your needs.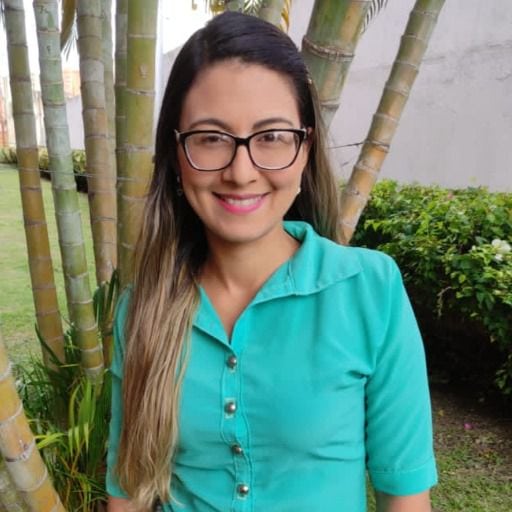 I am a professional health and nutrition writer with extensive experience in the industry. My passion for sharing valuable insights on nutrition and wellness stems from over 15 years of personal training and maintaining a healthy lifestyle. My commitment to continuously educate myself on the latest trends and research in the field allows me to deliver high-quality content that is informative and engaging. My mission is to empower individuals to make informed decisions about their health and well-being through my writing.