Reading time:

7

min
Cabbage is incredibly nutrient-dense and abundant in fiber, vitamin K, and vitamin C.
Some evidence points to its potential to help digestion, enhance heart health, and reduce inflammation.
Its nutritional value and benefits make it one of the favorite vegetables.
Keep reading and get to know everything related to this veggie and learn how to prepare it with us.
Physical description
One of the most relevant varieties is the cabbage head. These vary in size from less than 1 kilogram to more than 3 kg (2-7 pounds).
They have a timely manner to a globular plane. They also vary in texture from soft to rigid and in color several tones of green, gray, and magenta or red.
All cabbage varieties have leaves without hair that is frequently gray-green or blue-green due to the hill cover.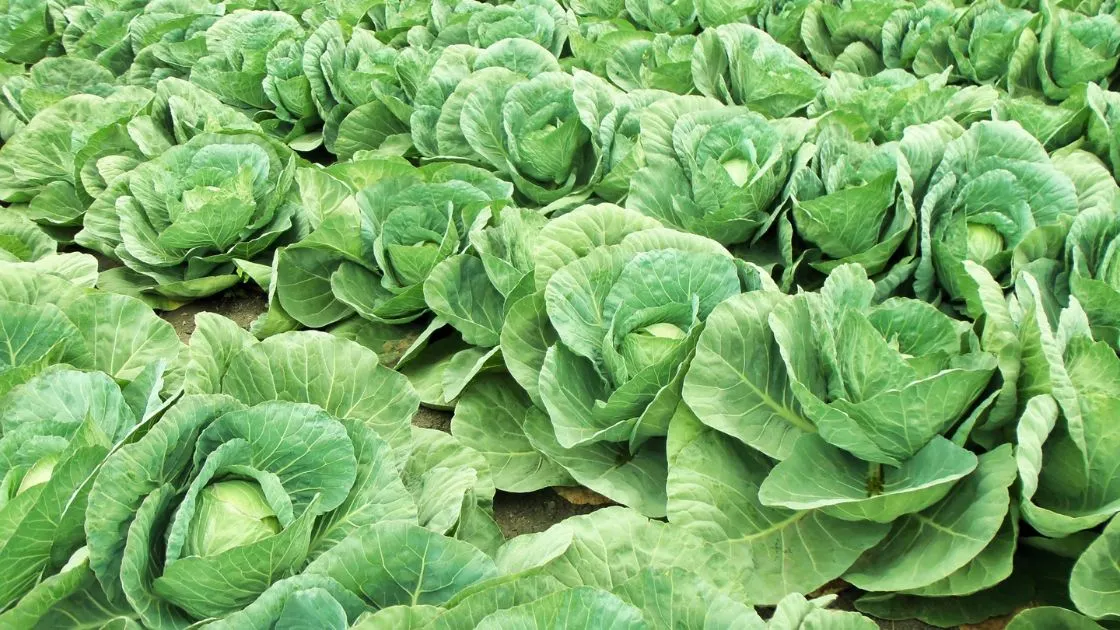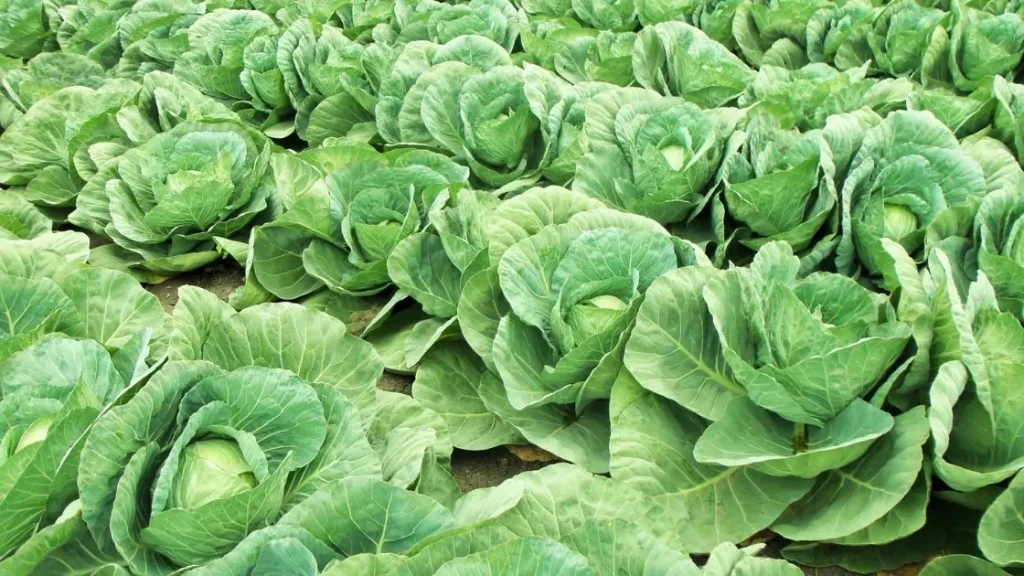 History and production
Brassica Oleracea is the species where green cabbage comes from. This species is a member of the Mustard Family (Brassicaceae). It is a plant and fodder plant that has suffered an extensive crop to assume a variety of agricultural forms.
Its origin dates from the Middle Ages, in northern Europe. It is believed that soft-headed holes, such as the Savoy, previously evolved in southern Europe.
Plants thrive in warm to cold climates and can support frost. There are some varieties capable of supporting hard freezing during specific growth stages.
Growth and quality are hindered many times by heat.
Know now all the nutritional value and health benefits that cabbage has.
Nutrients of Cabbage
1 cup of 89 grams of Cabbage has:
Vitamins
Carotene, alpha 29.37 mcg
Vitamin A, RAE 4.45 mcg – 0 % of DV
Lutein + zeaxanthin 26.70 mcg
Carotene, beta 37.38 mcg
Riboflavin [Vitamin B2] 0.036 mg – 3 % of DV
Thiamin [Vitamin B1] 0.054 mg – 5 % of DV
Pantothenic acid [Vitamin B5] 0.189 mg – 4 % of DV
Niacin [Vitamin B3] 0.208 mg – 1 % of DV
Folate, DFE [Vitamin B9] 38.27 mcg – 0 % of DV
Vitamin B6 0.110 mg – 6 % of DV
Vitamin C [Ascorbic acid] 32.6 mg – 36 % of DV
Folate, food 38.27 mcg
Tocopherol, alpha 0.13 mg
Vitamin E (alpha-tocopherol) 0.13 mg – 1 % of DV
Vitamin K 67.6 mcg – 56 % of DV
Tocotrienol, alpha 0.04 mg
Betaine 0.4 mg
Vitamin K1 [Phylloquinone] 67.6 mcg
Choline 9.5 mg – 2 % of DV
Minerals
Copper 0.02 mg – 2 % of DV
Calcium 35.60 mg – 3 % of DV
Iron 0.42 mg – 2 % of DV
Fluoride 0.9 mcg
Manganese 0.142 mg – 6 % of DV
Magnesium 10.68 mg – 3 % of DV
Potassium 151.30 mg – 3 % of DV
Phosphorus 23.14 mg – 2 % of DV
Sodium 16.02 mg – 1 % of DV
Selenium 0.27 mcg – 0 % of DV
Zinc 0.16 mg – 1 % of DV
Proteins and Aminoacids
Alanine 0.037 g
Protein 1.14 g – 2 % of DV
Aspartic acid 0.109 g
Arginine 0.067 g
Glutamic acid 0.262 g
Cystine 0.010 g
Histidine 0.020 g – 2 % of DV
Glycine 0.027 g
Leucine 0.036 g – 1 % of DV
Isoleucine 0.027 g – 2 % of DV
Methionine 0.011 g
Lysine 0.039 g – 1 % of DV
Proline 0.043 g
Phenylalanine 0.028 g
Threonine 0.031 g – 2 % of DV
Serine 0.047 g
Tyrosine 0.017 g
Tryptophan 0.010 g – 2 % of DV
Phenylalanine + Tyrosine 0.045 g – 2 % of DV
Valine 0.037 g – 2 % of DV
Methionine + Cysteine 0.011 g – 1 % of DV
Carbohydrates
Fiber 2.23 g – 8 % of DV
Carbohydrate 5.16 g – 2 % of DV
Fructose 1.29 g
Sugars 2.85 g
Maltose 0.01 g
Glucose 1.49 g
Net carbs 2.93 g
Sucrose 0.07 g
Fats and Fatty Acids
Saturated fatty acids 0.030 g – 0 % of DV
Fat 0.089 g – 0 % of DV
Monounsaturated fatty acids 0.015 g
Hexadecanoic acid 0.030 g
Polyunsaturated fatty acids 0.015 g
Octadecenoic acid 0.015 g
Octadecadienoic acid 0.015 g
Sterols
Other
Health benefits of Cabbage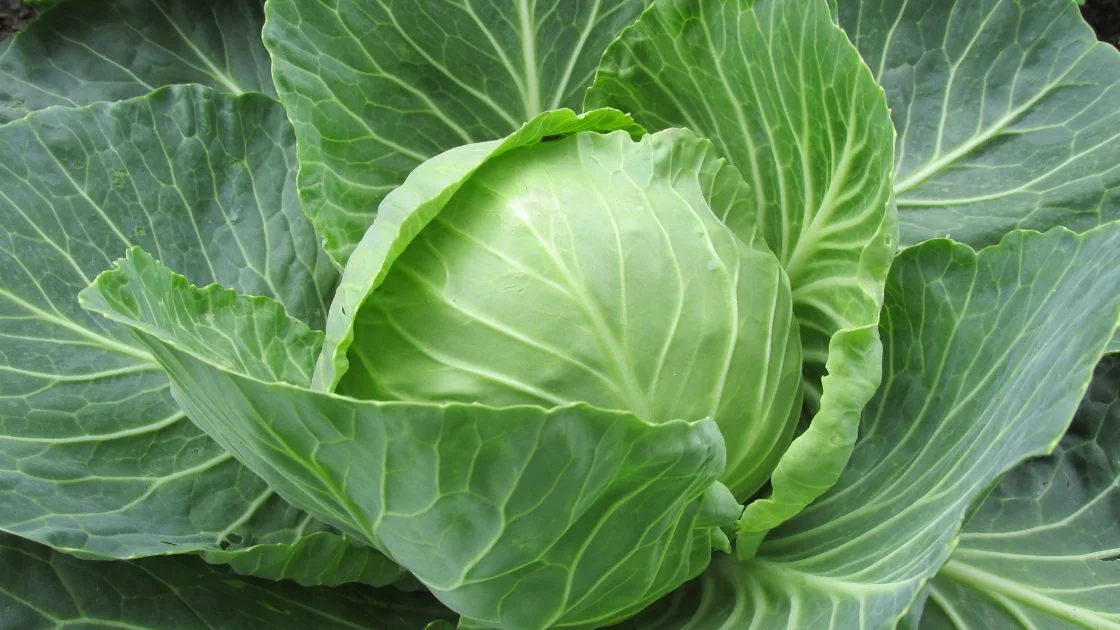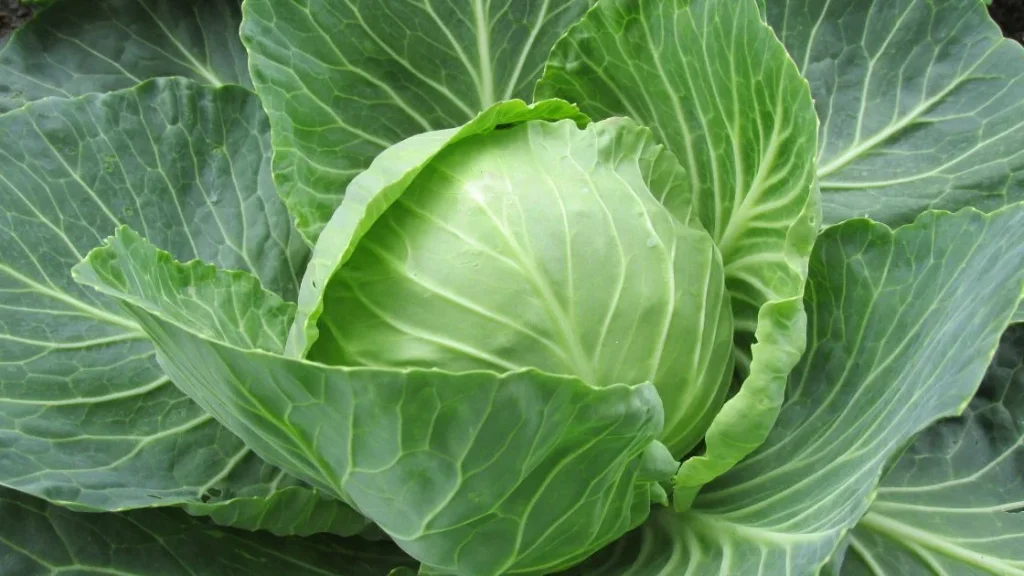 It may benefit your heart
Red cabbage is a good source of beta-carotene, lutein, and other heart-healthy antioxidants.
All these elements that cabbage contains also help reduce "oxidized" LDL, which is related to the hardening of the arteries. Also, because it reduces inflammation, it can protect against heart disease.
It might prevent cancer
Many investigations imply that eating cabbage can help protect against some types of cancer. The antioxidant and anti-inflammatory properties of cabbage contribute to this idea.
The glucosinolates, unique compounds that contain sulfur that their body transforms into anti-cancer agents, are another factor.
These compounds can also be found in other vegetables such as collated, broccoli, brussels, and cauliflower cabbage.
It might aid in preventing type 2 diabetes
According to a recent study, eating a lot of cabbage can reduce the risk of developing type 2 diabetes.
The risk of developing this condition was reduced by up to 38% in people who closely followed a Nordic-type diet. This diet contains many root vegetables, fish, apples, pears, oats, and rye bread.
It offers flexibility
It offers wonderful flexibility thanks to the variety of uses it has. We can cook, boil, saute, jump, and bake.
The cabbage serves for raw and cooked salads, creams, or raw dips.
Whole leaves can replace tortillas or sandwich bread and thus obtain a healthy alternative for the heart. This is an excellent method to increase nutrition while reducing calories and carbohydrates.
Since you know the benefits of cabbage, you surely want to add it to your diet. The following cabbage recipes will help you to start including it in your eating plan.
Cabbage recipes
Cabbage soup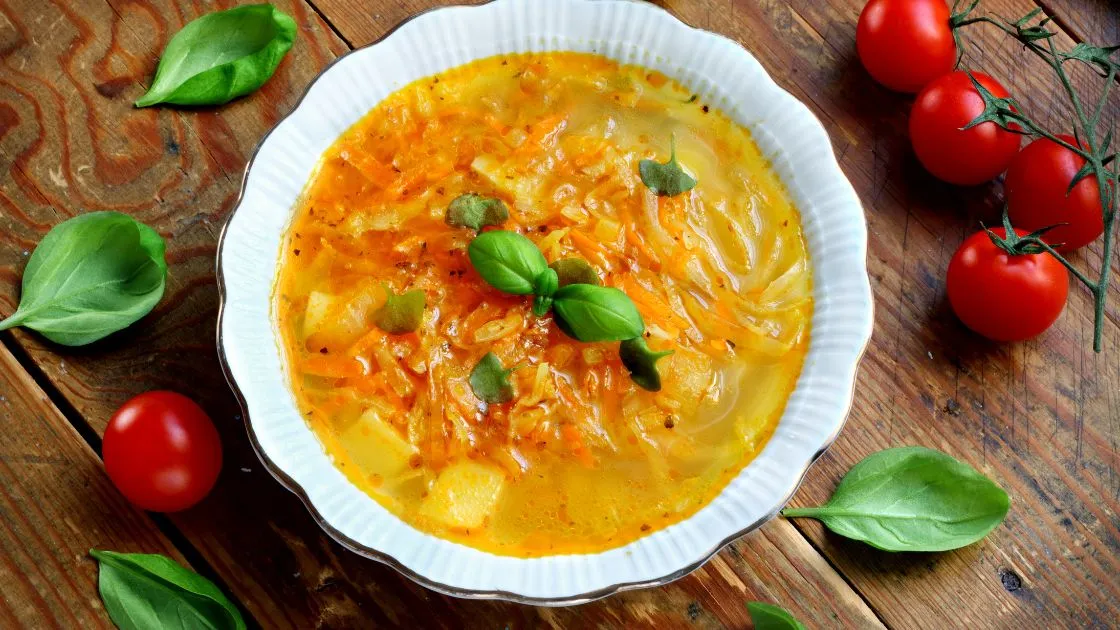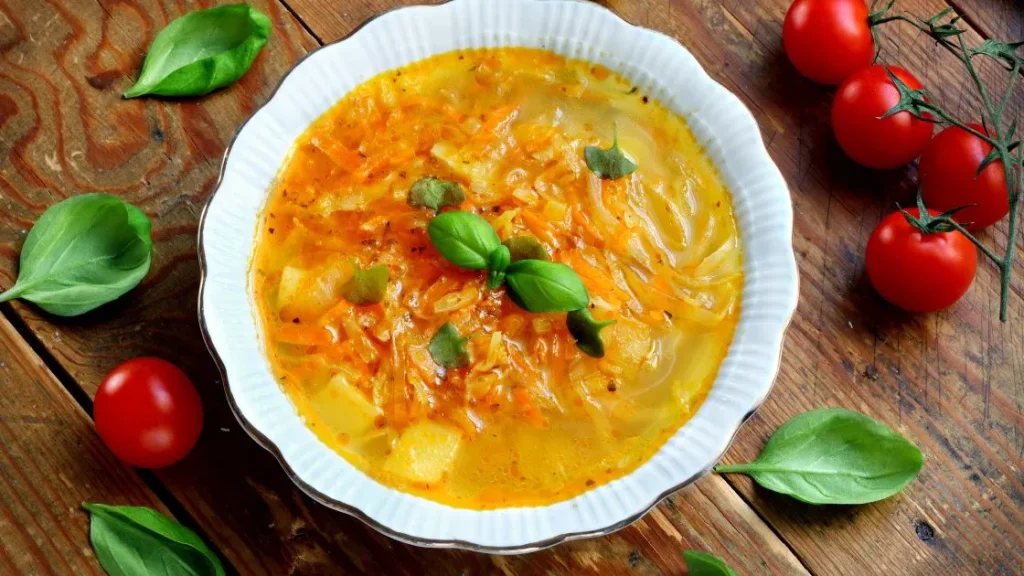 Preparation time: 50 minutes
Servings: 6
Ingredients: 
2 tablespoon olive oil
2 celery sticks
1 large onion
70 grams of smoked pancetta
1 large carrot
2 garlic cloves
1 savoy cabbage
1 tablespoon finely chopped rosemary
1 tablespoon sweet smoked paprika
1.7 liters of hot vegetable stock
400 grams of can chopped tomatoes
Crusty bread to serve
400 grams of can chickpeas
Salt and pepper to taste
Procedure:
In a saucepan, heat the oil slowly.
Add the onion, celery, carrot, and salt, and simmer for 15 minutes, or until the vegetables begin to soften.
Add the pancetta to the skillet and continue cooking for a few more minutes until golden brown.
Add cabbage and cook for 5 minutes. Then add the garlic, paprika, tomatoes, chickpeas, and rosemary and cook for an additional 1 minute.
On six large plates, ladle the soup.
Top with grated Parmesan and crusty bread before serving.
Red cabbage and apples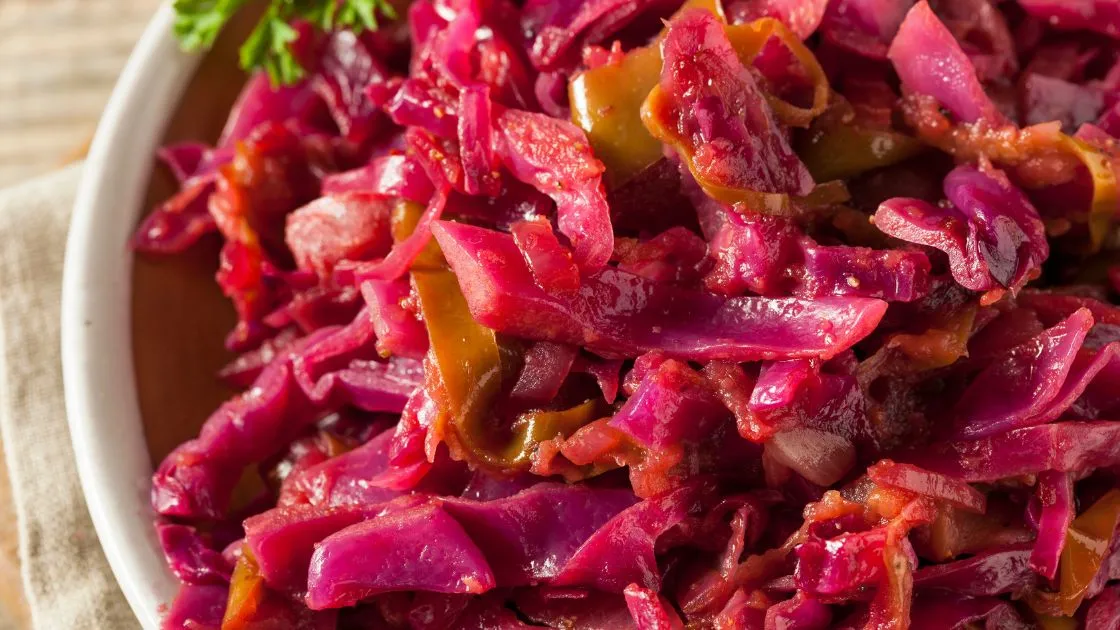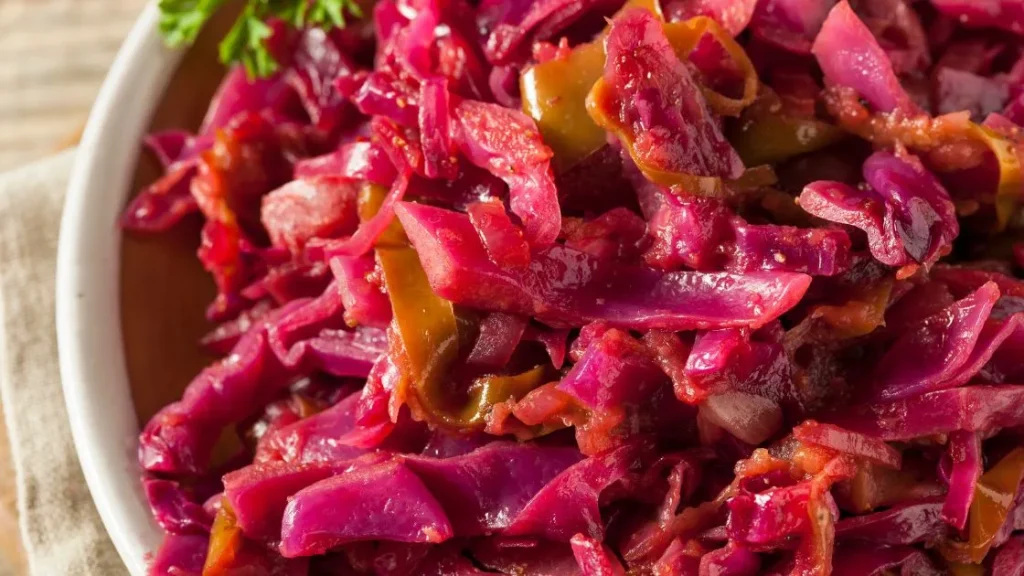 Preparation time: 45 minutes
Servings: 8
Ingredients:
1 grated red cabbage
6 star of anise
2 bay leaves
200 milliliters of vegetable stock or water
1 tablespoon ground cinnamon
75 milliliters of cider vinegar
50 grams of caster sugar
2 apples
Procedure:
Combine and season all ingredients in a large saucepan (except apples).
Put everything in a medium pot, bring to a boil, reduce heat, and simmer for 30 minutes.
Add the diced apples and simmer for another 15 minutes or until soft.
Cabbage is a very popular vegetable, which is why Ambrose Bierce is right when he says:
"Cabbage: a familiar kitchen-garden vegetable about as large and wise as a man's head."
Valuable information about cabbage:
Cabbage may help reduce chronic inflammation. 
Many times the cabbage is confused with Kale and Brussels Sprouts.
Any type of cabbage can be used to prepare coleslaw.
White cabbage is also known as Sauerkraut (fermented cabbage).
Napa cabbage is a variety of Chinese cabbage and is frequently used in East Asian cooking.
Purple cabbage has ten times more vitamins than green cabbage.
Cruciferous vegetables rich in anthocyanin like cabbage can help in the prevention of cardiovascular diseases. 
Cabbage is a versatile vegetable because we can eat it raw, sauteed, bleached, steamed, fried, stewed, or baked.
Fried cabbage is a different option to eat this veggie. Just cut the cabbage and fry it in oil for a few minutes. 
Cabbage is also a source of protein and fiber. 
Eating vegetables like cabbage can help reduce cholesterol levels.
Eating cabbage and enjoying its nutrients
Now you're ready to eat cabbage because it's rich in nutrients. For this reason, vegans and vegetarians love the different versions of Cabbage. A lot of salads, soups, and creams with them can be prepared. All varieties are rich in nutrients, so any of them that eats will provide you with multiple benefits.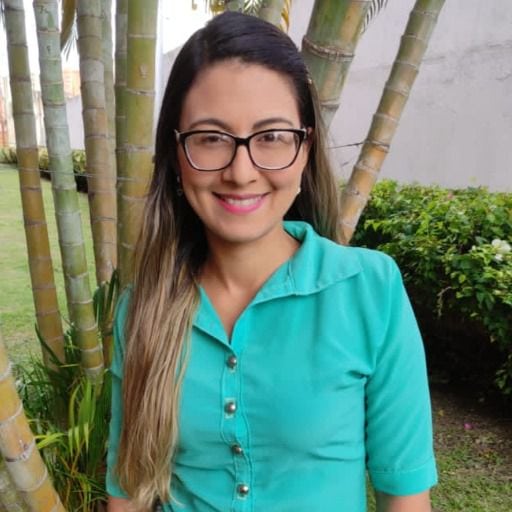 I am a professional health and nutrition writer with extensive experience in the industry. My passion for sharing valuable insights on nutrition and wellness stems from over 15 years of personal training and maintaining a healthy lifestyle. My commitment to continuously educate myself on the latest trends and research in the field allows me to deliver high-quality content that is informative and engaging. My mission is to empower individuals to make informed decisions about their health and well-being through my writing.