Reading time:

8

min
Do you know how to use your protein smoothies to boost your diet? If your plan this year is to lose weight or gain muscle mass, you know that protein is essential. It would help if you incorporated it into your daily diet but this does not have to be a sacrifice. Keep reading and you will learn delicious methods to increase your protein intake. With these highly easy recipes, you will learn how to use your protein smoothies to reach your goal. Also, you will have more energy, you will reduce cravings and you will cover the protein requirements you need.
7 Recipes To Use your Protein Smoothies
Pancakes made of banana protein smoothie
Are you a lover of pancakes but also like protein shakes? This recipe combines both and is easy to prepare. You can enjoy the texture of a pancake and the taste of protein shakes at the same time. In this recipe, we have used a banana and banana protein but you can use another flavor of protein and fruit.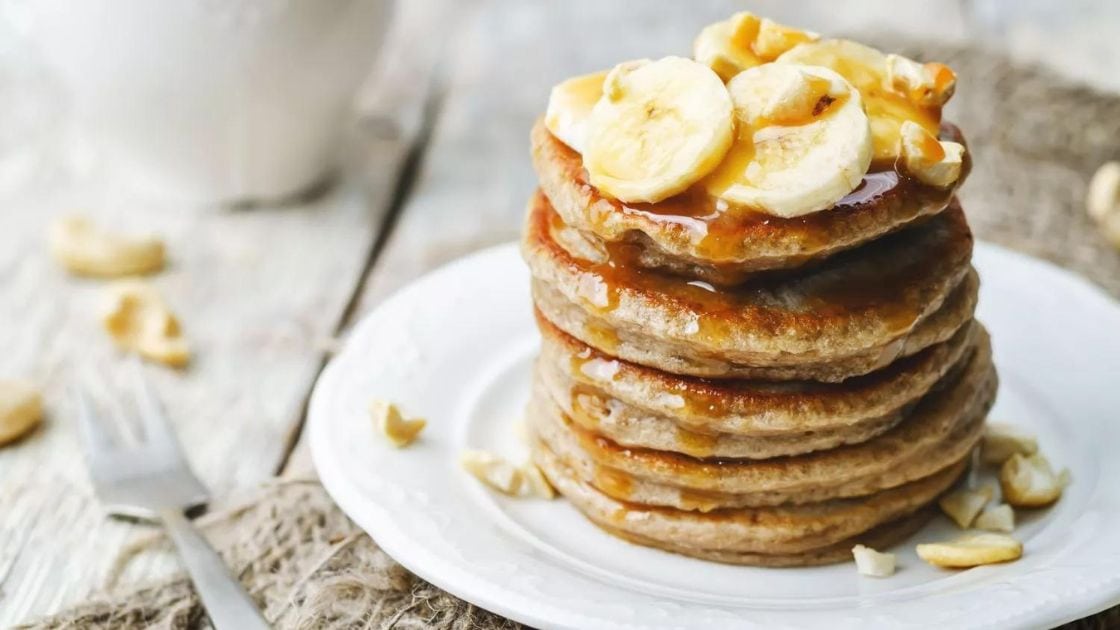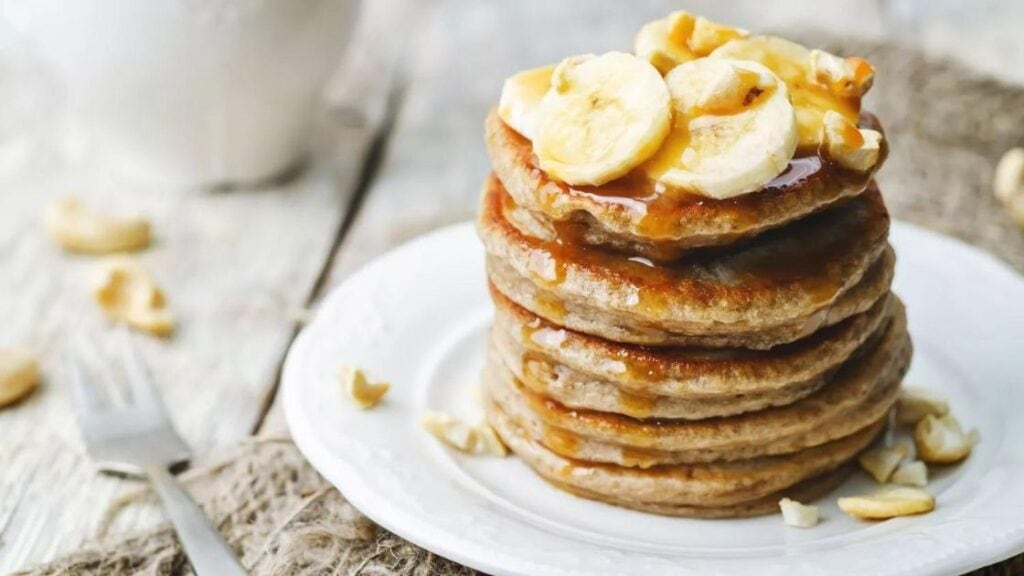 You will need:
2 scoops of Banana Protein Smoothie
1/3 cup Coconut milk
Few Berries to top
2 Eggs separated
1 tsp Coconut oil
1/2 Gluten free oats
1 Banana
How to prepare it: 
Whipped egg white
You should blend all ingredients, except the egg white. 
After blending all ingredients, add the egg white.
Add a small bit of oil to the pan.
Add a tablespoon of the mix at a time. Cook the first side until it turns golden brown before flipping it over to cook the second side.
Add berries with a drizzle of coconut nectar.
Serve and add some topping if you prefer.
Smoothie Bowl with Chocolate and Peanut Butter with Caramelized Banana
We are simply in love with this awesome protein-packed recipe. It is delicious. The combination of chocolate and peanut butter is one of the best out there. And when you have bananas in the mix it becomes an explosion of flavor and nutrition.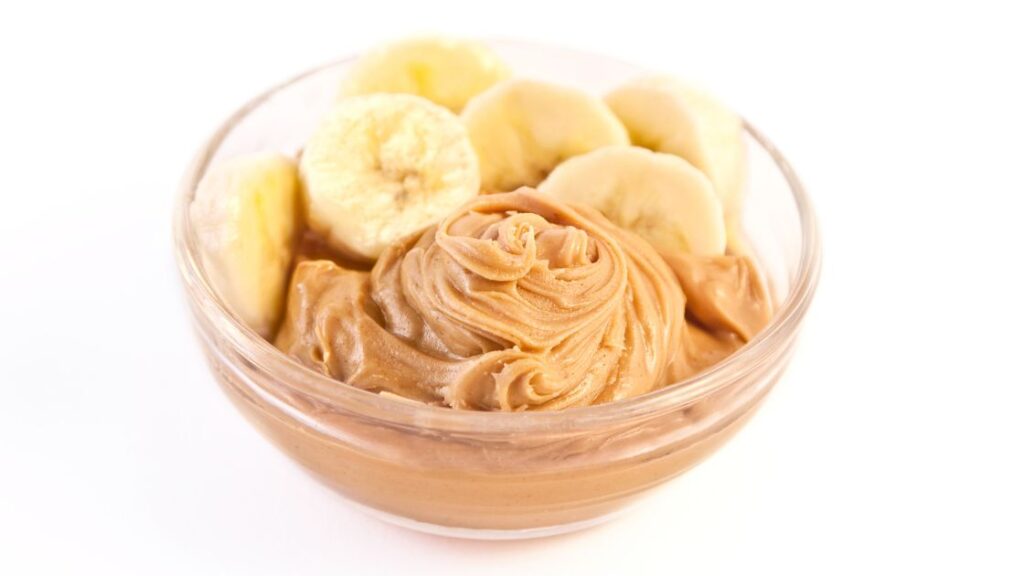 You will need:
1 Banana sliced & frozen
1 tsp Coconut sugar
1 cup Coconut or almond milk
2 Pitted dates
1 1/2 tsp coconut oil
1 pinch Salt
34 grams of Protein (Chocolate flavor)
1 tsp vanilla paste
1 tbsp smooth peanut butter
1 Banana (caramelized option)
Toppings to add:
Berries
Dark chocolate
Peanut butter
How to prepare it: 
Make your caramelized banana first. In a skillet, heat the oil until melted and hot. After properly distributing the oil throughout the pan, sprinkle a little sugar over each banana slice. Turn upside down and cook for a few minutes or until caramelized. Then flip it over and cook on the other side. Set aside.
Make your smoothie by blending all the ingredients until completely smooth. The amount of milk to add depends on the desired consistency. Many prefer them thick, while others prefer more liquid.
Pour the smoothie into two bowls, then top with your favorite toppings and caramelized bananas. 
Smoothie made with banana, spinach, avocado, and coconut cream
At any time of the day, you can make this quick shake packed with protein and fiber. Thanks to the vegetables and blueberries that it includes, you can provide an extra touch of antioxidants to your body. Learn to prepare it.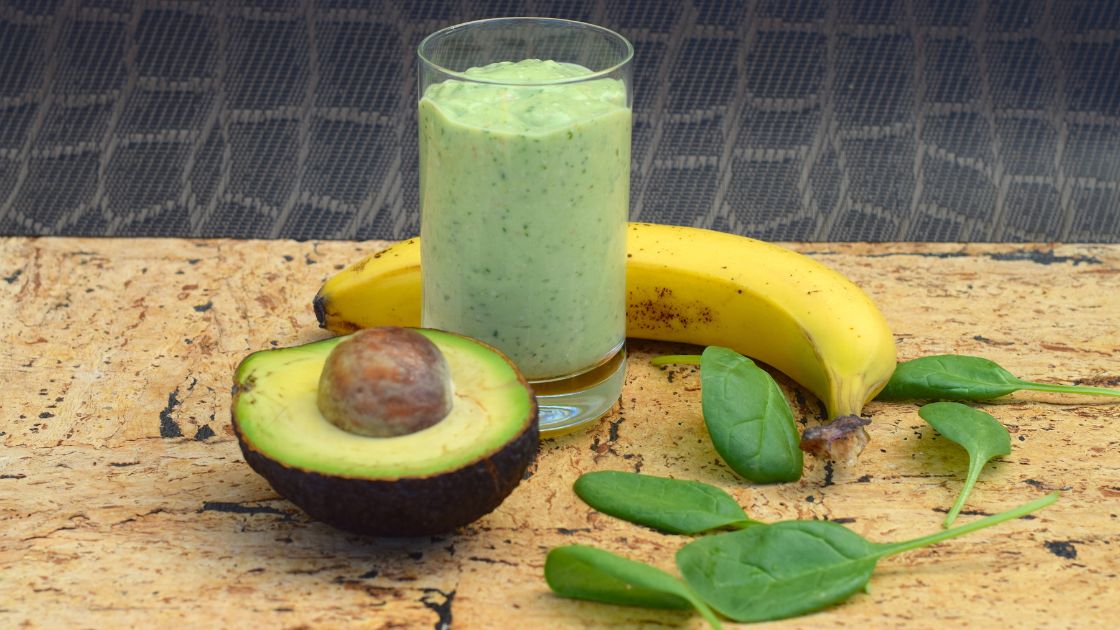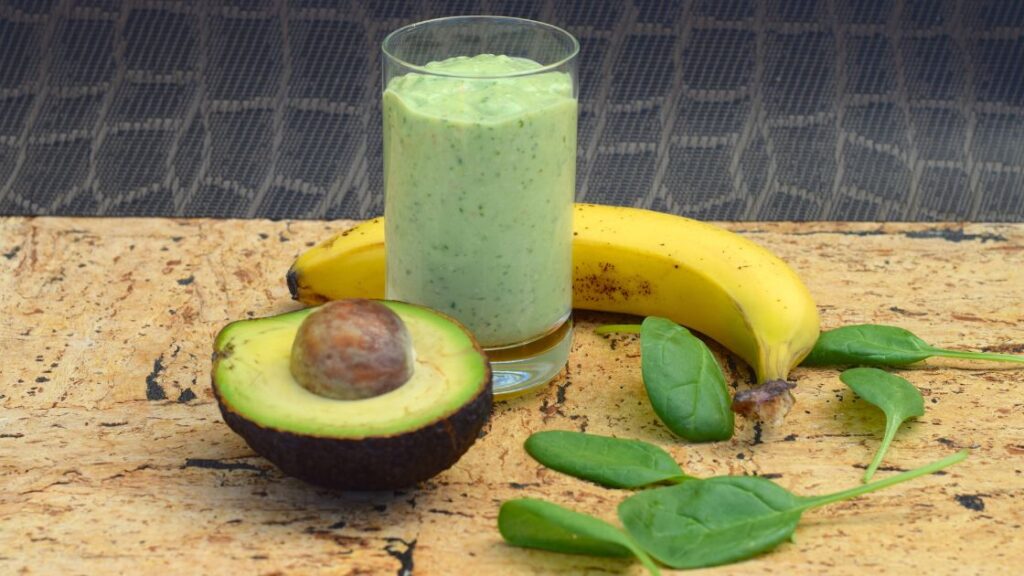 You will need:
1 scoop Banana Protein Smoothie
1/3 Avocado
sprinkle Cacao nibs & buckwheat
10 Blueberries
100 ml Tinned coconut milk
100 g Spinach
How to prepare it: 
Wash berries, spinach, and avocados.
To add richness, use the thick milk from the coconut tin.
Blend the banana protein smoothie with the avocado, spinach, coconut, and other ingredients until smooth.
Pour into a bowl, then decorate with your preferred berries and sprinkles.
Smoothie with strawberries and bananas
This smoothie is simply delicious. If you are looking for a hydration bomb, this is your best option. The hydrating electrolytes in this shake will give you the energy you need to face your day.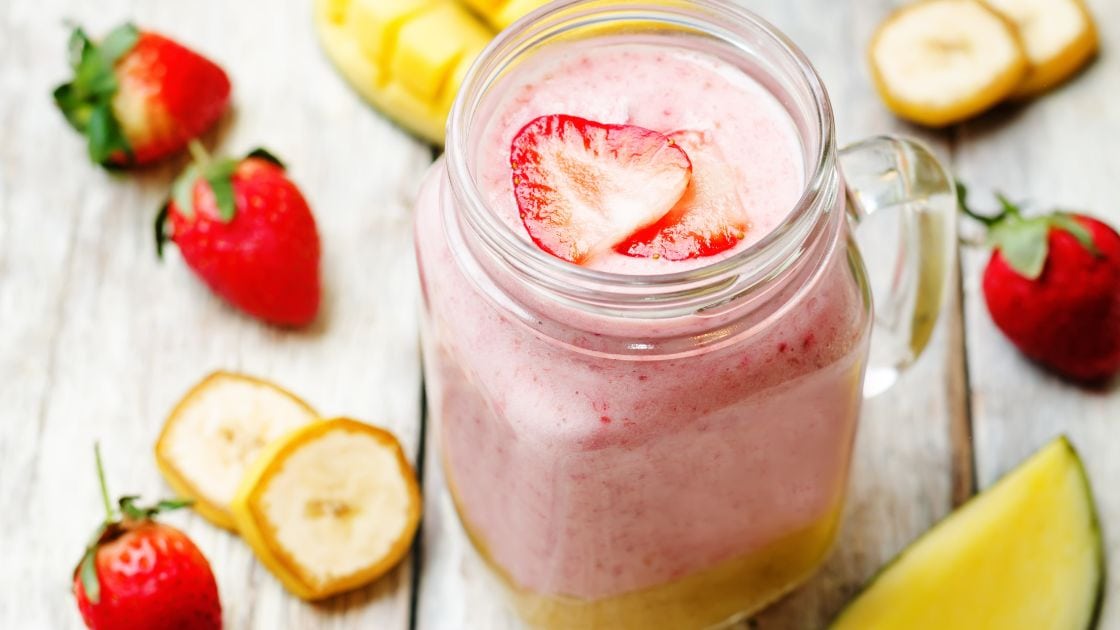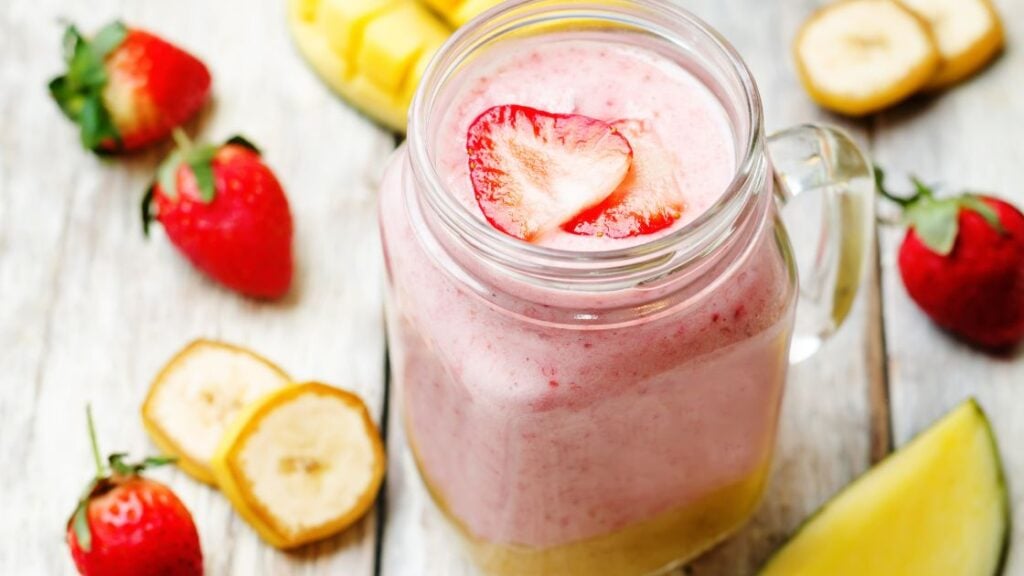 You will need:
1 Banana
115 ml Almond milk
1 scoop of whey protein
115 ml Coconut water
1 cup Strawberries
1 cup Ice
How to prepare it: 
Put all ingredients together in a blender until they are smooth and creamy.
Pour and savor.
Protein Smoothie and chocolate protein balls
This combination is a wonderful treat that is also incredibly nutritious. Chocolate balls are portable snacks that you can take and eat anywhere. The addition of the chocolate protein shake makes it the ideal pre-workout protein snack. This recipe can be prepared in a few minutes and does not require cooking. So encourage yourself to prepare them.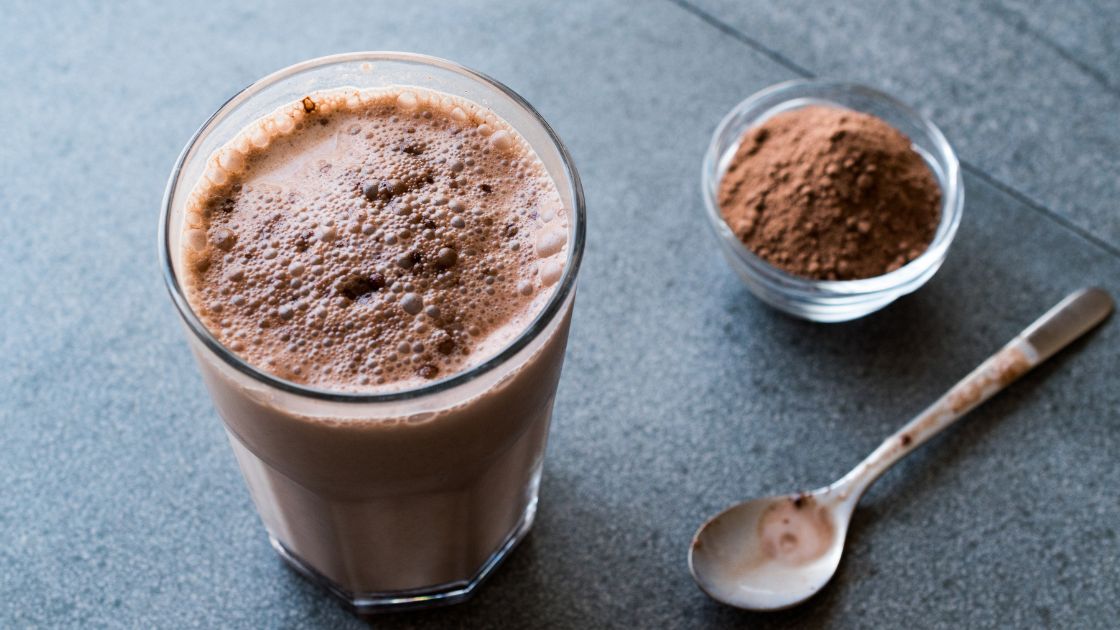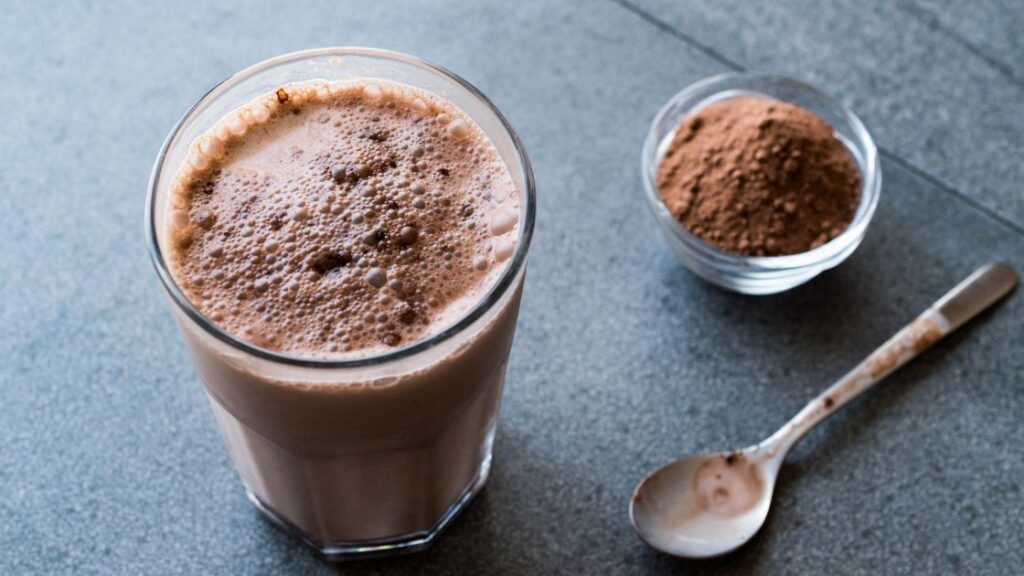 You will need:
Oats
Cashews
Chocolate Protein Smoothie
Dates
Cacao nibs
Ground Almonds
Coconut Oil
Freeze Dried Raspberries
How to prepare it:
Grind cashews and oats together.
Combine the mixture after adding the dates, protein smoothie, and cacao nibs.
Heat 1 tablespoon of coconut oil and 2 teaspoons of almond butter.
Stir in the mixture with the almond butter and coconut oil.
To add thickness to the mixture, add ground almonds.
Add the dried raspberries.
Refrigerate for five minutes to slightly cool.
Remove from refrigerator and form into balls.
Keep chilled for 30 minutes.
Porridge made with bananas and raspberries
If you are a raspberry lover, this recipe is for you. You will get the nutrients and benefits of raspberries and bananas in a single preparation. And best of all, enjoy its taste without feeling guilty.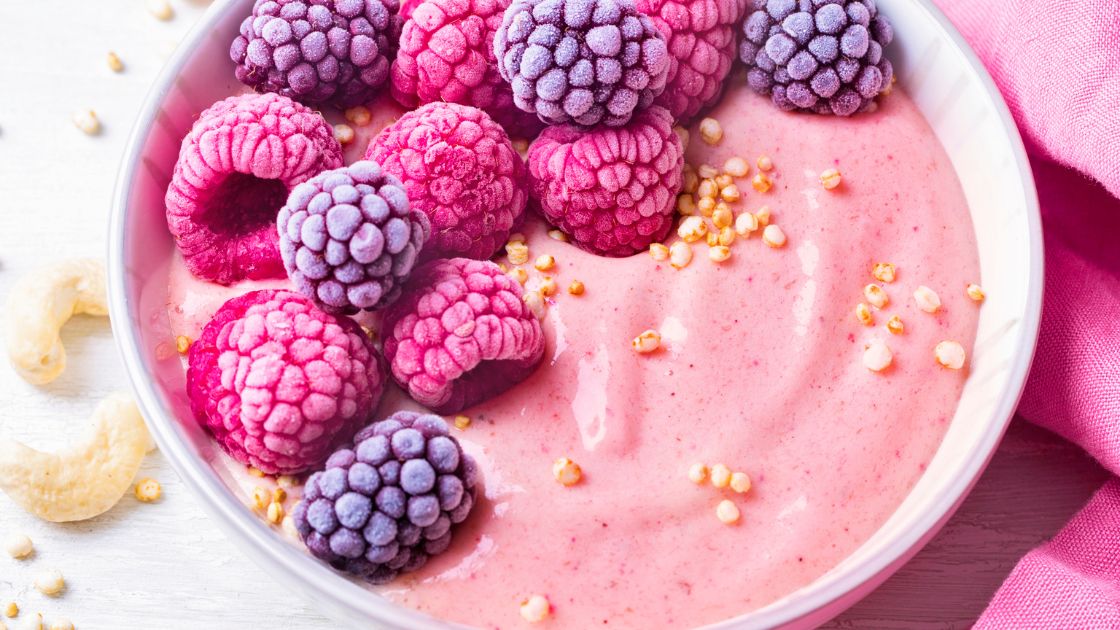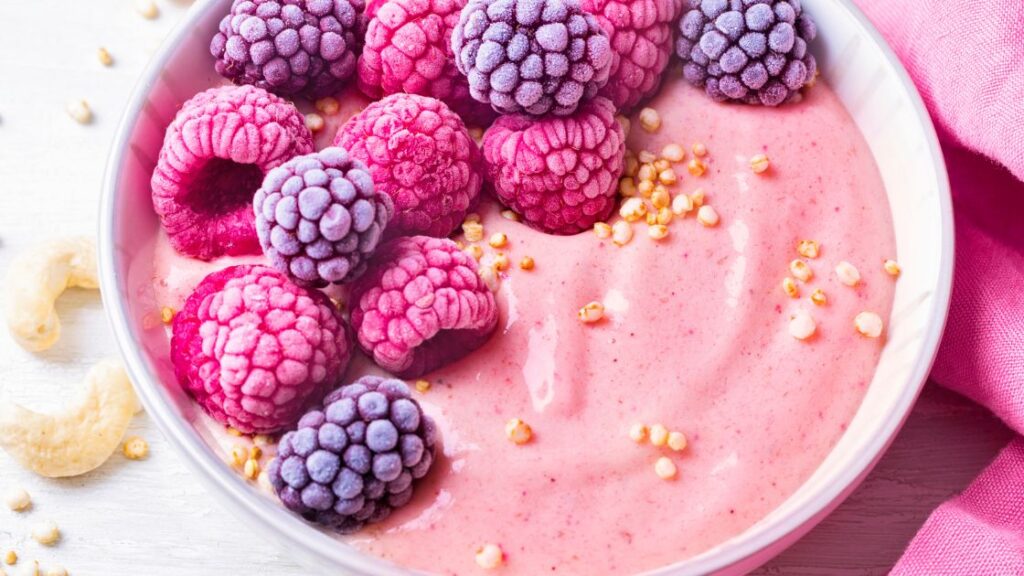 You will need:
1 Banana mashed
125 ml Almond milk
1 tbsp Chia
50 Blueberries
50 Oats
1 tbsp Maple syrup
1 scoop of Banana Protein or Vanilla Protein Powder
50 Raspberries
1 handful of Toasted walnuts
How to prepare it: 
To make the compote:
Make a blueberry-based compote along with the raspberries and elk syrup. To make it, place the ingredients in a saucepan over medium heat. 
Gradually mix all the ingredients until the blueberries melt and form a delicious jam.
To make the porridge:
In a saucepan, combine the oats, banana, chia seeds, and almond milk. Cook over low to medium heat until the oats are creamy. You may want to add some maple syrup if you like it a little sweeter, taste, and see.
Add the banana protein powder and stir.
Add compote and toasted walnuts to the oatmeal for a seriously fantastic finish.
Smoothie with chocolate protein and ice cream made with raspberries
Do you want something sweet for the afternoon but do you want to consume something healthy? This smoothie will satisfy your desire to eat sweets while providing you with nutrients. It is a healthy protein shake loaded with flavor and sweetness.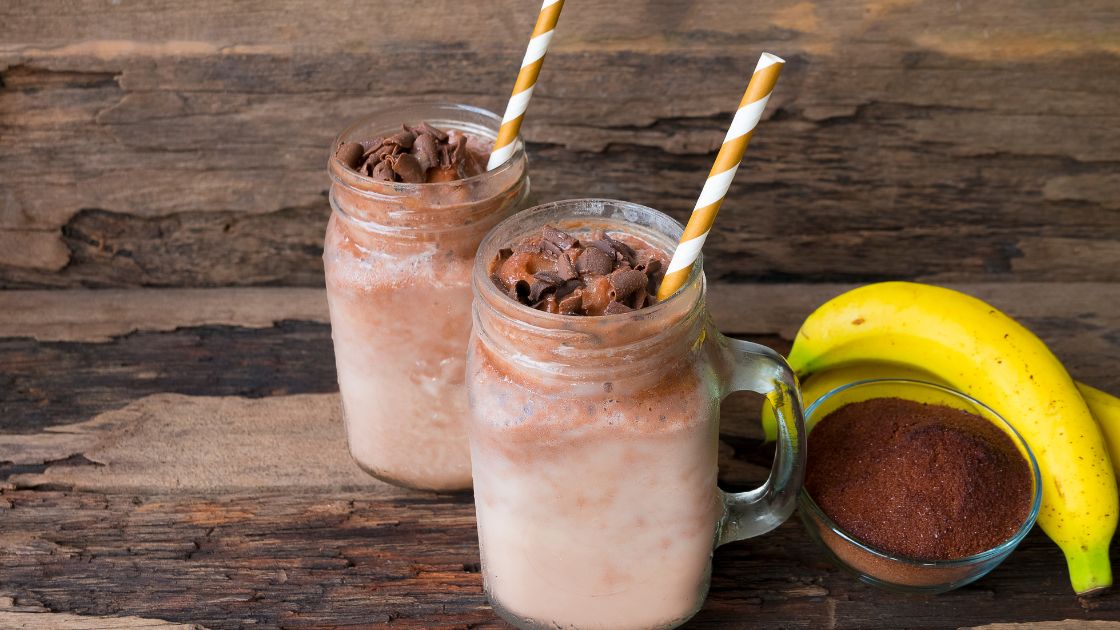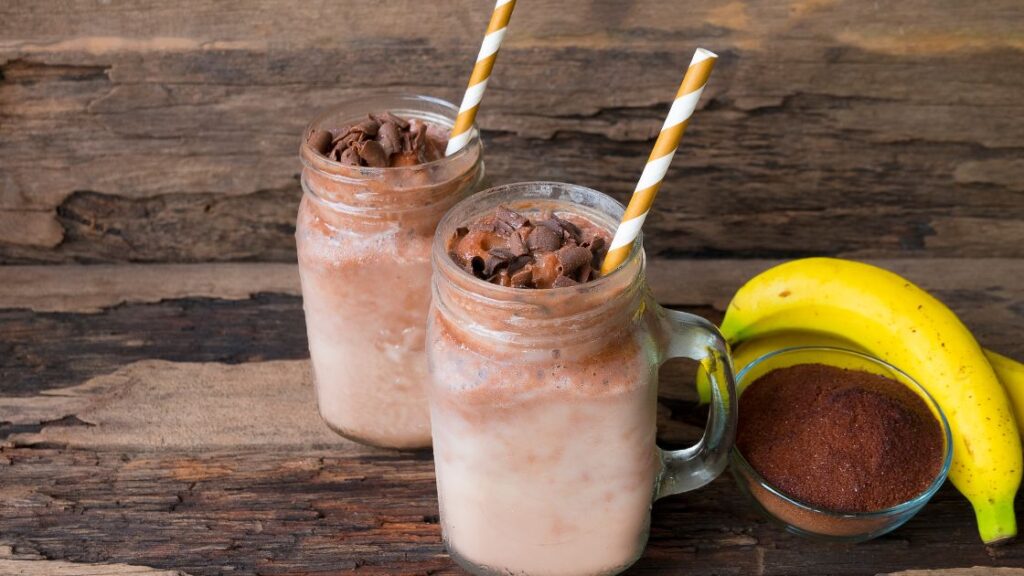 You will need:
1 scoop Chocolate Vegan Protein Smoothie
1 1/2 tsp Agar agar
4 squares of Dark chocolate for decoration
125 ml Coconut yogurt
3 tbsp Melted dark chocolate
2 tbsp Maple syrup
1 tsp Vanilla bean paste
1/2 cup Raspberries
How to prepare it: 
Blend all the ingredients, aside from the raspberries, until they are completely smooth. 
After tasting, adjust the sweetness and/or chocolate as needed.
Place a few raspberries on top after being spooned into lolly molds. Leave a small bit of space at the top (you can use frozen ones). 
To distribute the raspberries evenly, use a spoon to push some of them toward the bottom of each lolly mold.
Place in the freezer for an overnight firming period, then take out 10 to 15 minutes before eating.
Add melted chocolate drizzle. 
Use Your Protein Smoothies Now
You already know how to use your protein smoothies. Don't think about it so much and start preparing and enjoying each of these recipes. Best of all, they are healthy and loaded with the nutrients and antioxidants your body needs.
If you prefer, you can vary the recipes and add any additional fruit. Everything is to your taste and preferences. The important thing is to use your protein smoothies as part of your daily eating plan.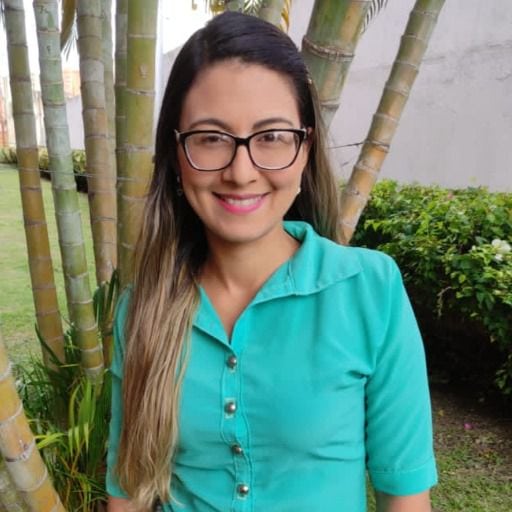 I am a professional health and nutrition writer with extensive experience in the industry. My passion for sharing valuable insights on nutrition and wellness stems from over 15 years of personal training and maintaining a healthy lifestyle. My commitment to continuously educate myself on the latest trends and research in the field allows me to deliver high-quality content that is informative and engaging. My mission is to empower individuals to make informed decisions about their health and well-being through my writing.