Reading time:

11

min
Bosc pears are rectangular and medium to large in size, with a sweet and spicy flavor
The history of Bosc pears is debated, but they were first planted in the United States in the early 1800s
They are rich in nutrients such as provitamin A, niacin, folate, copper, and potassium
They have anti-inflammatory properties and can improve intestinal health due to their high fiber content
They can help reduce the risk of diabetes and improve heart health
Do you know the Bosc Pear and all its benefits?
This delicious fruit is loaded with flavor and nutrients to help us strengthen our bodies.
Maybe you are already familiar with it, or maybe this is the first time you have heard of this type of pear species.
But!
Whatever your case, I invite you to continue reading to learn all the benefits that this species has to offer us.
Physical description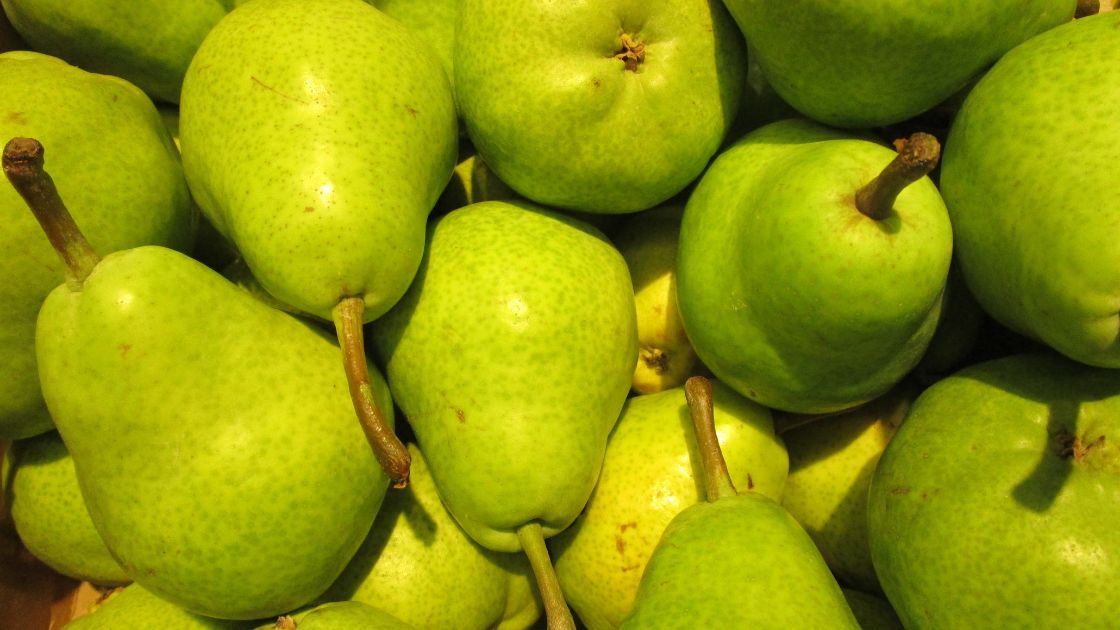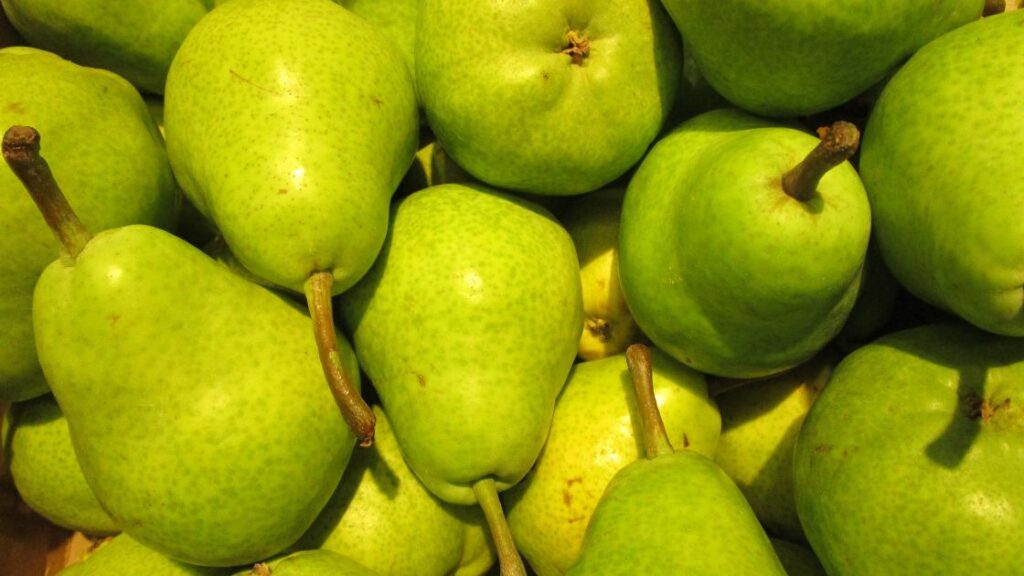 Bosc pears are rectangular and medium to large.
They have a rounded underside that gradually tapers into an elongated neck. Its stem is thin and greenish-brown.
It has thick, golden skin covered with a harsh reddish color in the form of spots or specks. It has a soft core in the center that encloses a few tiny, dark brown seeds.
The flesh is ivory to off-white, very solid, dense, and crunchy, with an overwhelming aroma of honey.
Bosc pears have a very sweet flavor when ripe, with hints of spice, and are juicy and crisp.
History of Bosc and its Production
The history of bosc pears is intriguing and not yet fully resolved.
There is a debate about whether the bosc pear is of Belgian or French descent.
Bosc pears were found some time in the early 1800s, based on what is known.
At that time, the naming of pears in Europe followed a two-name system.
The first name designated an attribute of the fruit and the second name referred to the origin or propagator of the fruit.
The fruit, however, is recognized by other names throughout the world.
According to Beurré Bosc, the fruit is described as "buttery" and is named after M. Bosc, former director of the Paris Botanical Garden.
Another name for the fruit is Calabasse Bosc, which describes it as "gourd-shaped."
The cultivar is named after a French town by the name of Beurré d'Appremont.
Some claim that Mr. M. Bosc in Belgium began growing Buerré Bosc from a seed around 1807.
Others claim that in the French town of Appremont, a seedling of Buerré d'Appremont was found in 1830.
The history of pears is best known in the United States.
The variety was first planted in 1832 or 1833, and these trees produced the first fruit in 1836.
In large estate orchards and later commercial orchards, the first plantings were in the eastern United States. Bosc trees are now mainly planted in the Northwest.
The soil and climate of Oregon and Washington are ideal for tree growth.
Pear tree need a lot of care like any other plant, which is why Abraham Lincoln says:
"A man watches his pear-tree day after day, impatient for the ripening of the fruit. Let him attempt to force the process, and he may spoil both fruit and tree. But let him patiently wait, and the ripe pear at length falls into his lap."
Learn about all the nutrients that this type of pear has that make it so popular and preferred.
Nutrients of Bosc Pear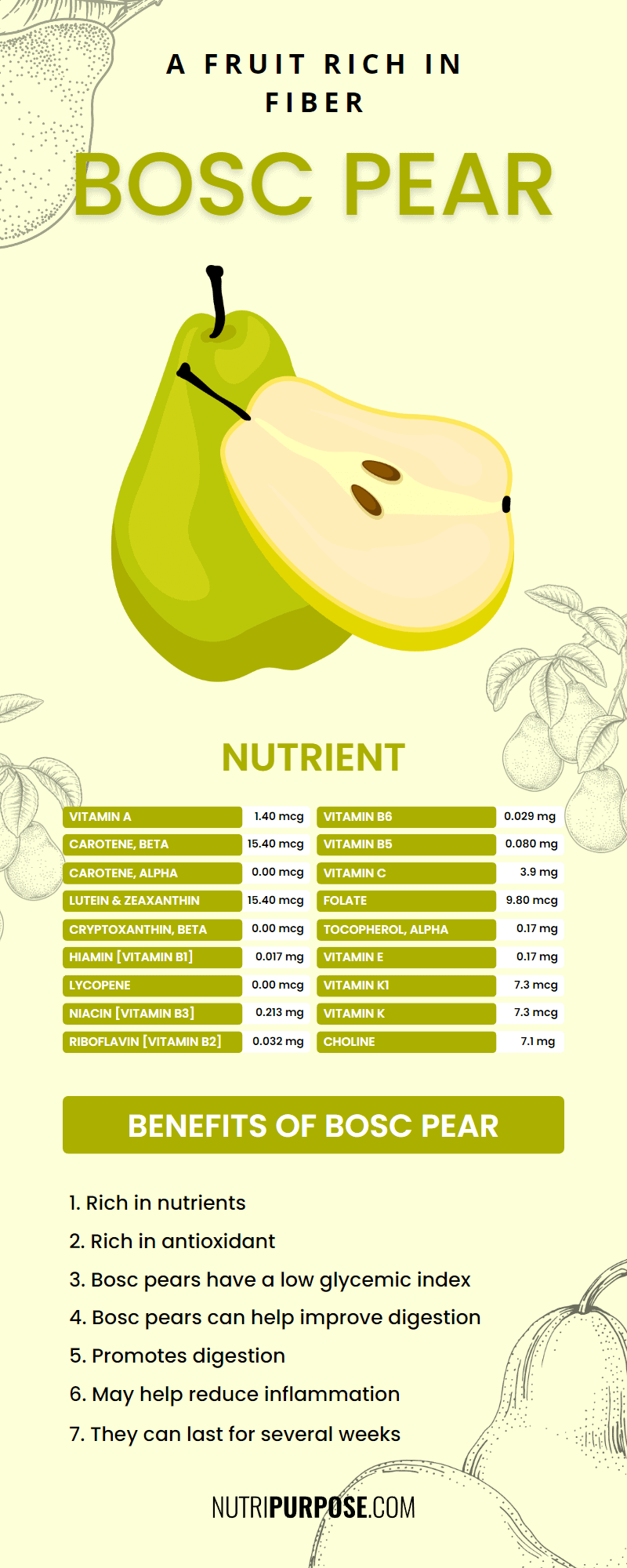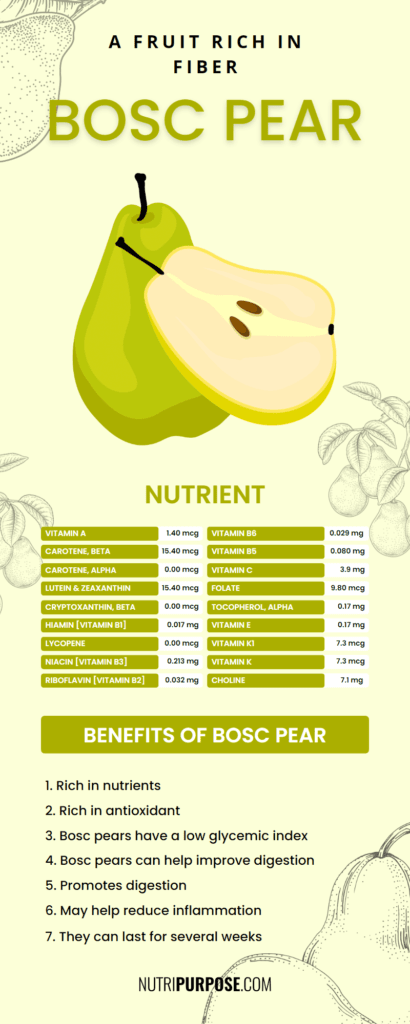 There are many distinct types of pears.
There are about 100 varieties of pears farmed globally, with Bartlett, Bosc, and D'Anjou being some of the most well-known.
The nutrients listed below are present in a medium-sized bosc pear (140 grams):
Vitamins
1.40 mcg of Vitamin A – 0 % of the Daily Value (DV)
15.40 mcg of Carotene, beta
0.00 mcg of Carotene, alpha
15.40 mcg of Lutein + zeaxanthin
0.00 mcg of Cryptoxanthin, beta
0.017 mg of Thiamin [Vitamin B1] – 1 % of the DV
0.00 mcg of Lycopene
0.213 mg of Niacin [Vitamin B3] – 1 % of the DV
0.032 mg Riboflavin [Vitamin B2] – 2 % of the DV
0.029 mg of Vitamin B6 – 2 % of the DV
0.080 mg of Pantothenic acid [Vitamin B5] – 2 % of the DV
3.9 mg of Vitamin C [Ascorbic acid] – 4 % of the DV
9.80 mcg of Folate, food
0.17 mg of Tocopherol, alpha
0.17 mg of Vitamin E (alpha-tocopherol) – 1 % of the DV
7.3 mcg of Vitamin K1 [Phylloquinone]
7.3 mcg of Vitamin K – 6 % of the DV
7.1 mg of Choline – 1 % of the DV
0.0 mcg of Dihydrophylloquinone
Fats and Fatty Acids
0.126 g of Fat – 0 % of DV
0.000 of Fatty acids, total trans
Proteins and Aminoacids
0.50 g of Protein – 1 % of DV
0.018 of Alanine
0.014 of Arginine
0.141 of Aspartic acid
0.001 g of Cystine
0.041 of Glutamic acid
0.017 of Glycine
0.001 g of Histidine – 0 % of DV
0.015 g of Isoleucine – 1 % of DV
0.025 g of Leucine – 1 % of DV
0.022 g of Lysine – 1 % of DV
0.003 g of Methionine
0.014 g of Phenylalanine
0.028 g of Proline
0.021 g of Serine
0.015 g of Threonine – 1 % of DV
0.003 g of Tryptophan – 1 % of DV
0.003 g of Tyrosine
0.022 g of Valine – 1 % of DV
0.017 g of Phenylalanine + Tyrosine – 1 % of DV
0.003 g of Methionine + Cysteine – 0 % of DV
Other
0.39 g of Ash
116.45 g of Water
Carbohydrates
22.54 g of Carbohydrate – 8 % of DV
4.34 g of Fiber – 16 % of DV
14.32 g of Sugars
7.90 g of Fructose
0.00 g of Galactose
3.47 g of Glucose
0.00 of Lactose
0.00 of Maltose
2.95 g of Sucrose
18.2 g of Net carbs
Minerals
14.00 mg of Calcium – 1 % of DV
0.15 mg of Copper – 17 % of DV
0.21 mg of Iron – 1 % of DV
9.80 mg of Magnesium – 2 % of DV
0.066 mg of Manganese – 3 % of DV
19.60 mg of Phosphorus – 2 % of DV
170.80 mg of Potassium – 4 % of DV
0.00 mcg of Selenium – 0 % of DV
1.40 mg of Sodium – 0 % of DV
0.18 mg of Zinc – 2 % of DV
Small levels of provitamin A, niacin, and folate are also present in this serving.
Provitamin A promotes skin health and wound healing.
Folate and niacin are crucial for cellular function and energy production.
Also, a great provider of vital minerals like copper and potassium is pears.
Potassium helps muscles contract and the heartbeat.
Copper is involved in the immune system, the metabolism of cholesterol, and nerve function.
Fruits are also a great source of polyphenol antioxidants, which guard against oxidative damage.
A whole pear should be consumed because the peel contains up to six times as many polyphenols as the flesh.
Bosc Pear health benefits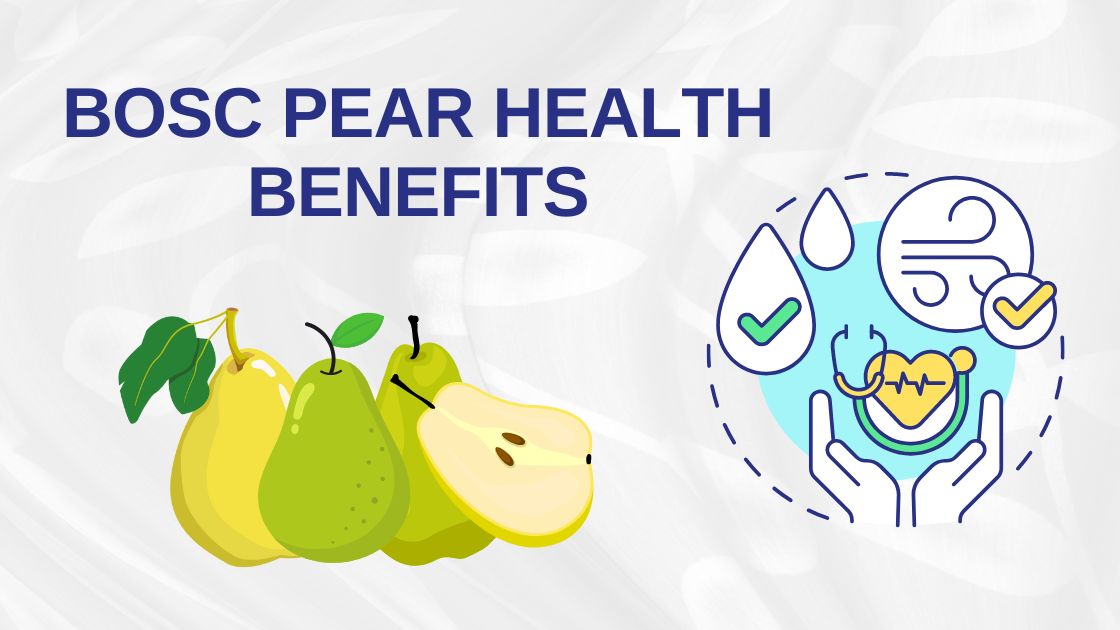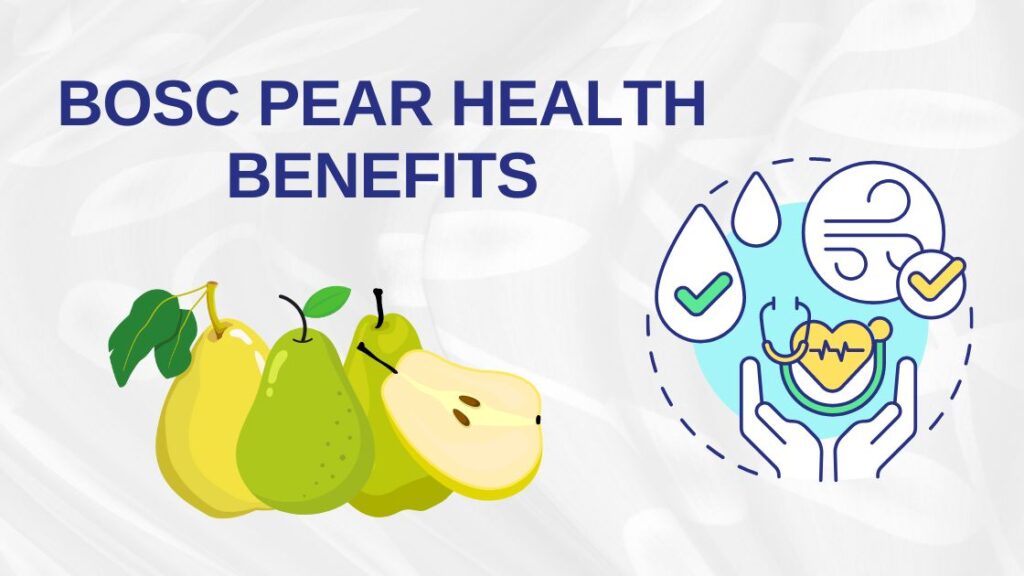 Anti-inflammatory powerful fruit
Although it is a natural immune reaction, chronic or ongoing inflammation can be harmful to our health.
It has been associated with various diseases, including type 2 diabetes and heart disease.
Pears are a great source of antioxidants called flavonoids, which fight inflammation and may reduce disease risk.
High intake of flavonoids is linked in several major evaluations with a lower risk of diabetes and heart disease.
The anti-inflammatory and antioxidant abilities of these chemicals may be the cause of this result.
Pears also contain a lot of important nutrients.
They include copper and the antioxidant vitamins C and K, which also work to reduce inflammation.
Might improve intestinal health
Both soluble and insoluble fiber, which are essential for a healthy digestive tract, can be found in abundance in pears.
These fibers help maintain regular bowel movements by softening and bulking up the stool.
Just eating a medium-sized pear can get 6 grams of fiber. This is the equivalent of 22% of our daily needs.
Soluble fiber also provides food for good gut bacteria.
As a result, it is considered a prebiotic food, linked to healthy aging and enhanced immunity.
Also, it is known that fiber could help relieve constipation.
80 adults with this condition participated in a 4-week trial in which 24 grams of pectin were administered daily.
This is a type of dietary fiber found in fruit.
Their intestinal flora improved, and their constipation was relieved.
It is recommended to consume the pear unpeeled because the skin includes a lot of fiber.
For more fiber, you can also eat spinach, broccoli, bananas, persimmons, and asparagus.
Reduce diabetes risk
Bosc pears can help reduce the risk of diabetes.
Fruits rich in anthocyanins, such as pears, were associated with a 23% decrease in the incidence of type 2 diabetes.
A study with mice found that some plant substances have anti-diabetic and anti-inflammatory benefits.
Among these substances are the anthocyanins found in the peel of the pear.
In addition, the fiber in pears slows down digestion, giving our bodies more time to consume and assimilate carbohydrates.
Regulating blood sugar levels can help prevent and control diabetes.
Could improve heart health
Heart disease risk can be reduced by eating pears.
Its procyanidin antioxidants may reduce LDL (bad) cholesterol levels, raise HDL (good) cholesterol levels, and improve heart tissue stiffness.
Quercetin, an essential antioxidant found in the peel, is believed to improve heart health.
This is by reducing inflammation, high blood pressure, and cholesterol levels which are risk factors for heart disease.
One study found that eating two medium pears a day over 12 weeks reduced risk factors for heart disease.
Additionally, it reduced high blood pressure and waist circumference in people with metabolic syndrome.
All of these symptoms increase the likelihood of developing heart disease.
A major study found that each 80-gram daily serving of fruit reduced the risk of heart disease by 6-7%.
In addition, likely, eating pears and other white-fleshed fruits frequently reduces the incidence of strokes.
Every 25 grams of white-fleshed fruit consumed daily reduces the risk of stroke by 9%.
Anything else to learn about bosc pears?
Of course
Check out these bosc pear recipes, you're going to love them.
Bosc Pear recipes
Pear Crisp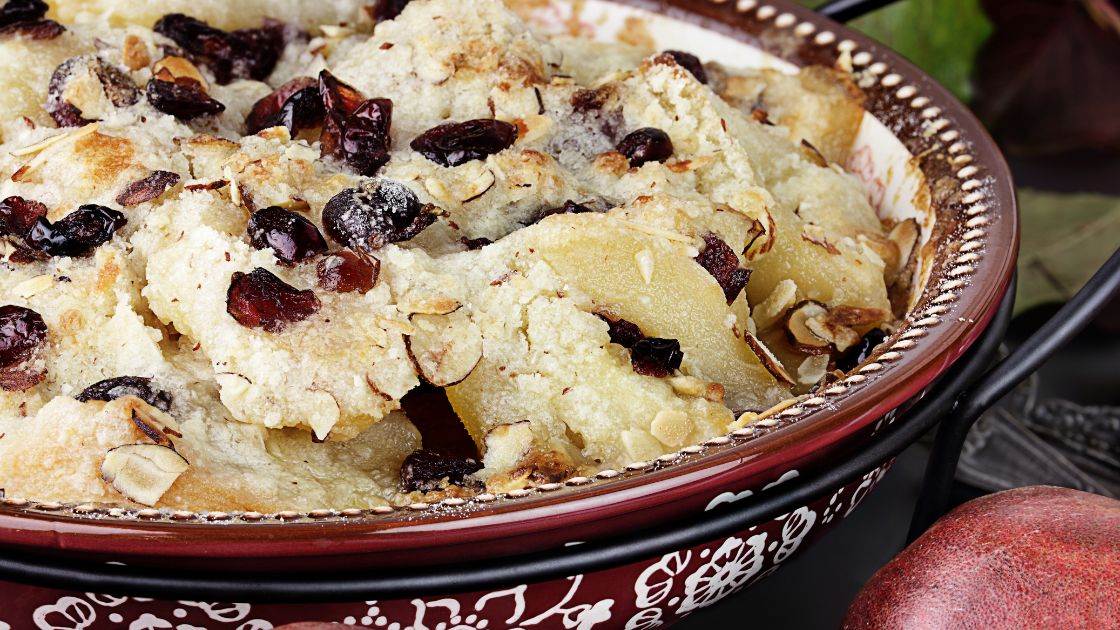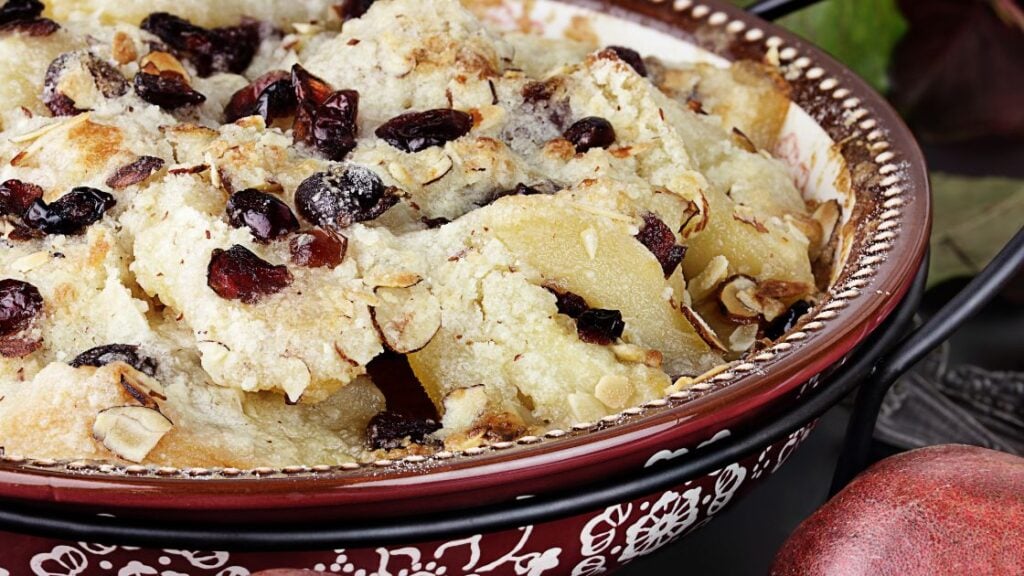 Preparation time: 25 minutes
Servings: 6
Ingredients:
Crisp Topping
1/2 cup of light sugar
1 cup of rolled oats
4 tablespoons of all-purpose flour
1/2 cup of sliced almonds
7 tablespoons of cold unsalted butter
1/2 teaspoon of salt
Filling
Ice cream for serving (select your favorite flavor)
3 tablespoons of fresh lime juice
7 Bosc pears
2 teaspoons of ginger
3 tablespoons of granulated sugar
1/2 teaspoon of salt
1/2 cup of all-purpose flour
Procedure
Place the center rack in the oven and preheat to 400 degrees.
Crunchy topping
Combine the oats, sugar, almonds, flour, and salt.
Using your hands, combine the butter with the dry ingredients until small clumps form and are evenly distributed.
Wrap it in plastic and place it in the refrigerator.
Filling
Pears should be peeled, cored, and cut into 1/2-inch-thick slices.
To prevent the pears from browning, add them to a large bowl and toss them with lime juice.
Add flour, salt, ginger, and sugar and stir.
Place in a 2-quart baking dish. Take the crispy topping out of the fridge and cut it into small pieces. Distribute evenly on top.
Place in oven and bake for 50 to 60 minutes, or until bubbly (cover lid with foil if browning too quickly).
Remove from the oven and let cool on a wire rack for 20 minutes.
Serve with the ice cream of your choice.
The crisp topping is best consumed the same day it is made. But can be stored in the refrigerator for up to three days if covered.
Bosc Pears Roasted in Honey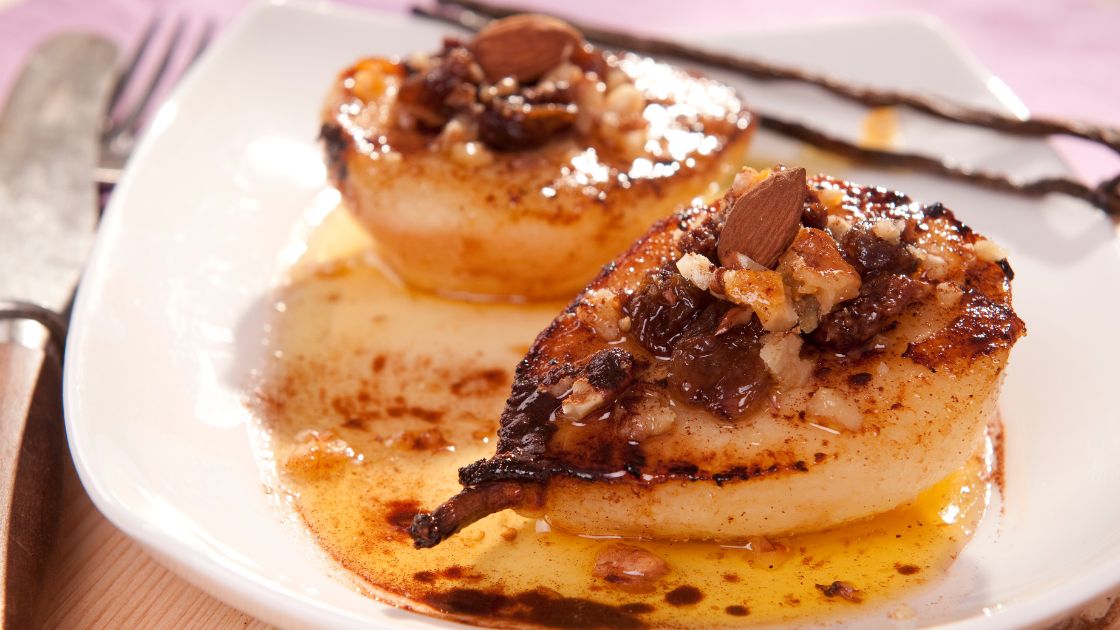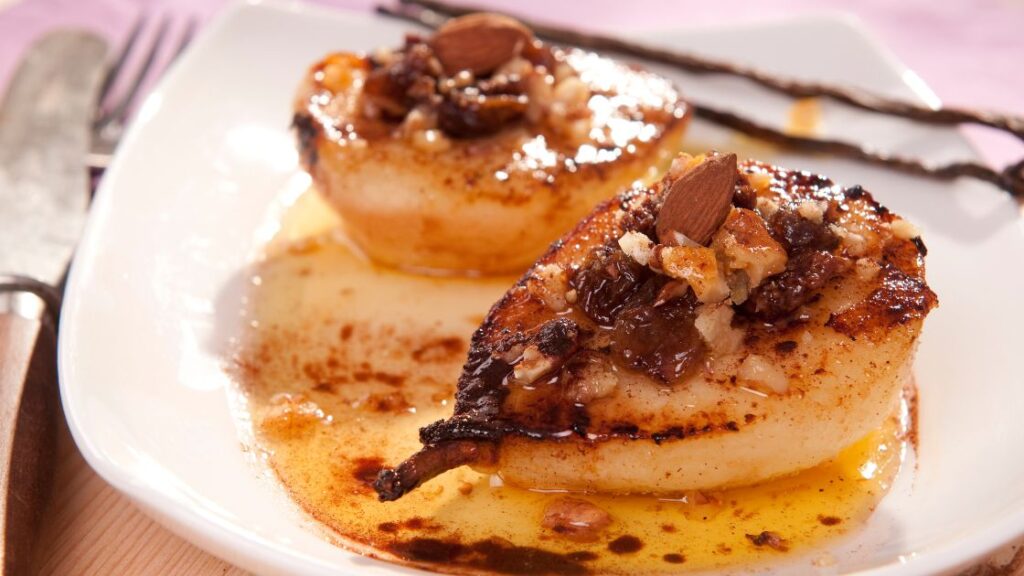 Preparation time: 35 minutes
Servings: 10
Ingredients
6 firm-ripe Bosc pears
2 1/2 tablespoons of butter (unsalted)
1 cup of honey
3 1/2 tablespoons of vinegar (balsamic)
3 cups of ice cream (select your favorite flavor)
Black pepper
Procedure
Preheat oven to 400°.
The butter should be added to a large baking dish.
Cut each pear in half and remove the seeds.
Arrange the pears cut-sides down in a single layer. Roast for 20 to 25 minutes, or until easily pierced by a knife.
Separately, mix the honey and vinegar. Pour the mixture over the pears and bake for an additional five minutes.
Place half a pear on each dessert plate. Serve with 1/4 cup ice cream and pepper.
Try these bosc pears recipes so you understand what Mao Zedong says:
"If you want to know the taste of a pear, you must change the pear by eating it."
Enjoy Bosc Pear
Enjoy a bosc pear but not only its flavor but its juiciness and nutrients.
Eating a bosc pear is more than an appetizer. If you look at its nutritional value, its consumption is a medicinal experience.
Consume it as you prefer, either way, you will get all its nutrients.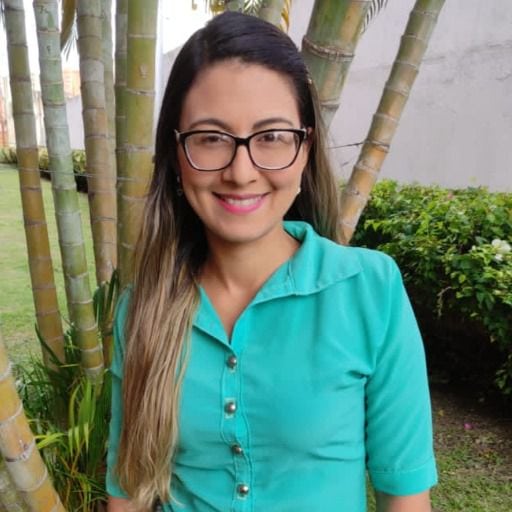 I am a professional health and nutrition writer with extensive experience in the industry. My passion for sharing valuable insights on nutrition and wellness stems from over 15 years of personal training and maintaining a healthy lifestyle. My commitment to continuously educate myself on the latest trends and research in the field allows me to deliver high-quality content that is informative and engaging. My mission is to empower individuals to make informed decisions about their health and well-being through my writing.