Reading time:

11

min
It is a favorite green vegetable for vegans and vegetarians due to its high fiber and antioxidant content
It is rich in folic acid, making it beneficial for pregnant women
It is a good source of antioxidants, which can strengthen the immune system and protect against free radicals
It is low in calories and can aid in weight loss
It is high in nutrients, including vitamins C, A, K, and folate, making it a nutritious addition to your diet
Asparagus is one of the favorite green vegetables for vegans and vegetarians.
They have become known throughout the world for their high fiber and antioxidant content.
Asparagus is known for its high nutritional and health benefits.
It is rich in folic acid, making it beneficial for pregnant women as it helps protect against neural tube defects.
Asparagus is also a good source of antioxidants, which can protect against the effects of free radicals and strengthen the immune system.
Additionally, asparagus is low in calories and can aid in weight loss.
Adding asparagus to your diet can bring numerous health benefits.
That's where their popularity comes from. In addition, for being able to be added to numerous recipes.
Physical description
Most asparagus species are herbaceous plants and can grow upright or climb in specific areas.
This plant has a wonderful bright green.
This plant possesses prominent asparagus spears that resemble ferns.
These are produced from rhizome-like or occasionally tuberous roots.
Its color varies during the seasons.
Its small flowers turn a greenish-yellow color in the spring, followed by red berries in the fall.
These species are dioecious, meaning that each is male or female.
One of the characteristic features of this species is its cladodes.
These are leaf-like structures found in the axils of actual leaves.
History and production
Asparagus (Asparagus officinalis) is a member of the Asparagus family (Asparagaceae).
This is one of the few monocotyledonous vegetables that exist.
Its green-colored branches are usually picked when they are about 7 or 9 inches long.
There are also varieties with purple specks.
The British Isles, the Mediterranean region, part of Russia, and parts of Africa are the original country of asparagus.
The first Romans, Greeks, and Egyptians were the ones who planted it and used it for food and medicine.
Early settlers introduced it to North America after it was first cultivated in England over 2,000 years ago.
But it wasn't until the 1850s that commercial growers began to grow asparagus widely.
In the US, most harvested asparagus is sold by produce stores.
Michigan, California, New Jersey, and Washington are the US states that produce the most asparagus.
The US acreage today is less than a third of what it was 20 years ago.
This is due to an increase in imports from Central and South America.
In general, all the species of this plant have many nutrients to contribute.
This is what William Alcott confirms when he says:
One word, in this place, respecting asparagus. The boiled young shoots of this plant are the most unexceptionable form of greens with which I am acquainted.
William Alcott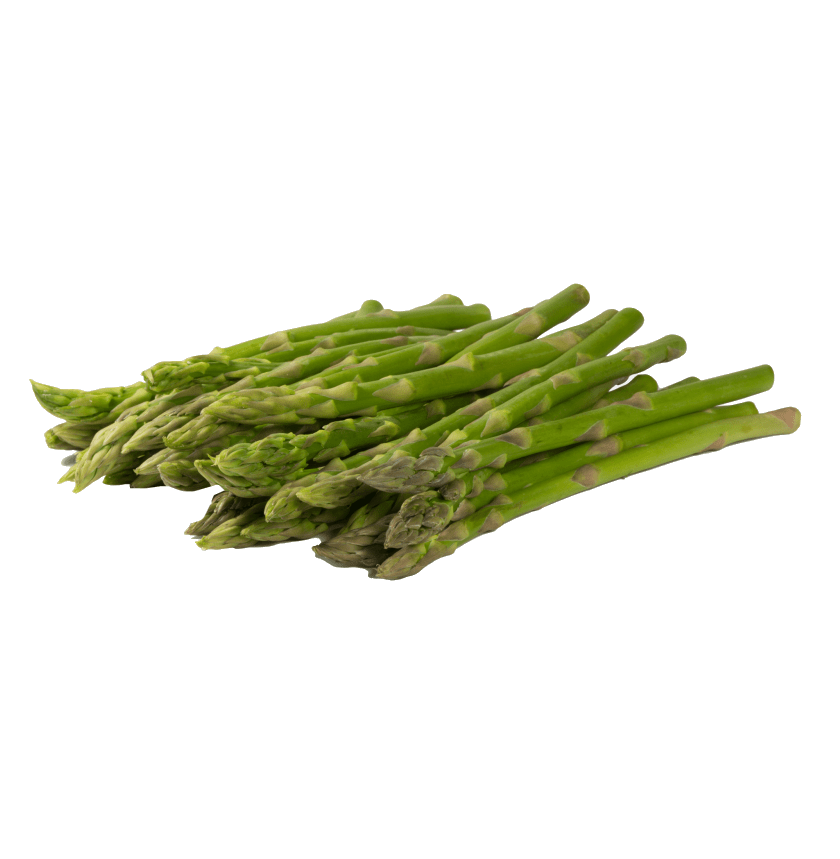 Learn now about all the nutrients that asparagus has to offer.
Asparagus Nutrition Facts
Although asparagus has a modest amount of calories, it has a remarkable nutritional profile.
The following nutrients are found in just a half cup (90 grams) of cooked asparagus:
20 calories
2.2 grams of Protein
0.2 grams of Fat
1.8 grams of Fiber
12% of the RDI of Vitamin C
18% of the RDI of Vitamin A
57% of the RDI of Vitamin K
34% of the RDI of Folate
6% of the RDI of Potassium
5% of the RDI of Phosphorus
7% of the RDI of Vitamin E
Additionally, asparagus contains trace minerals such as iron, zinc, and riboflavin.
Asparagus is a good source of vitamin K, which is necessary for blood clotting and healthy bones.
Additionally, asparagus may be high in folate, a nutrient essential for a healthy pregnancy. Folate is essential for many bodily functions, such as cell growth and DNA synthesis.
Asparagus's vitamins and minerals make it a very nutritious vegetable. As a result, they provide the following benefits.
Top Health Benefits of Asparagus
Antioxidant Source
Free radicals and oxidative stress can damage cells, but antioxidants can help protect them.
Asparagus is also full of antioxidants and can help us fight against them.
Chronic inflammation, aging, and several diseases, including cancer, are influenced by oxidative stress.
As with other green vegetables, asparagus is high in antioxidants.
But not just antioxidants; it's packed with flavonoids and polyphenols, including vitamins E, C, and glutathione.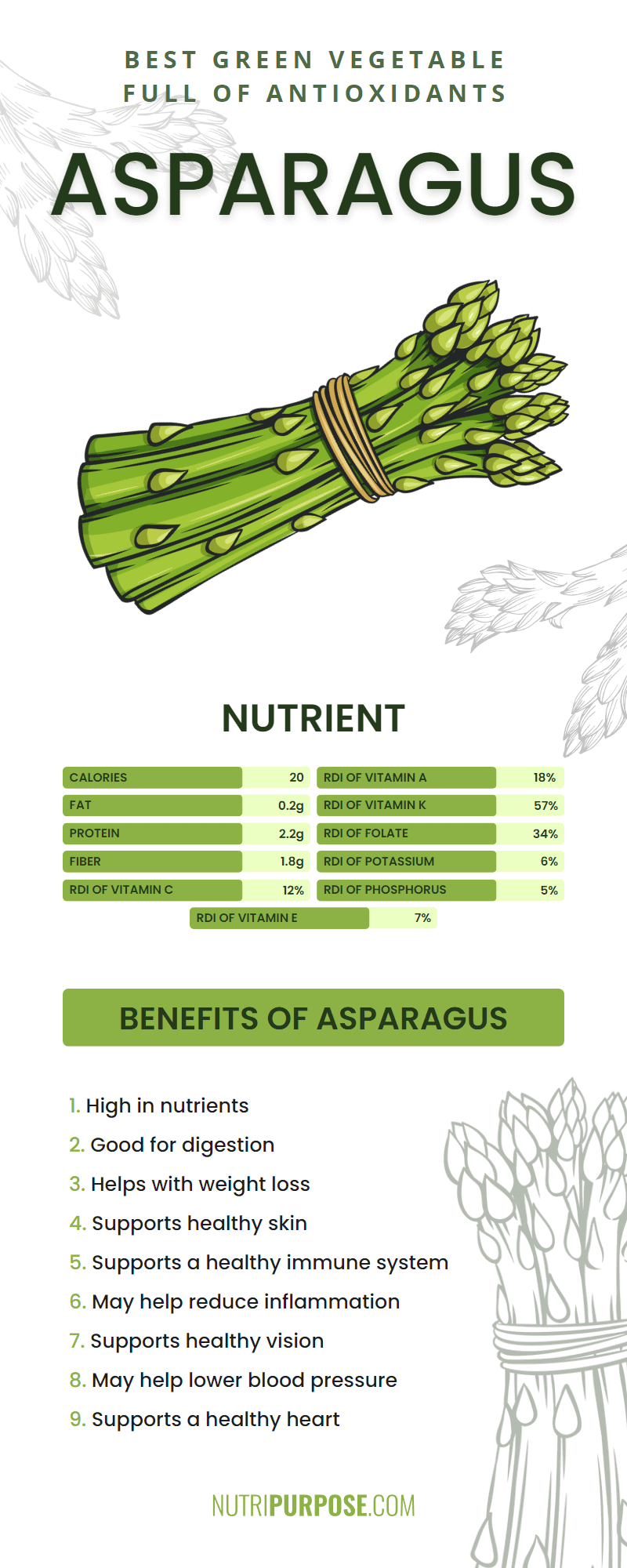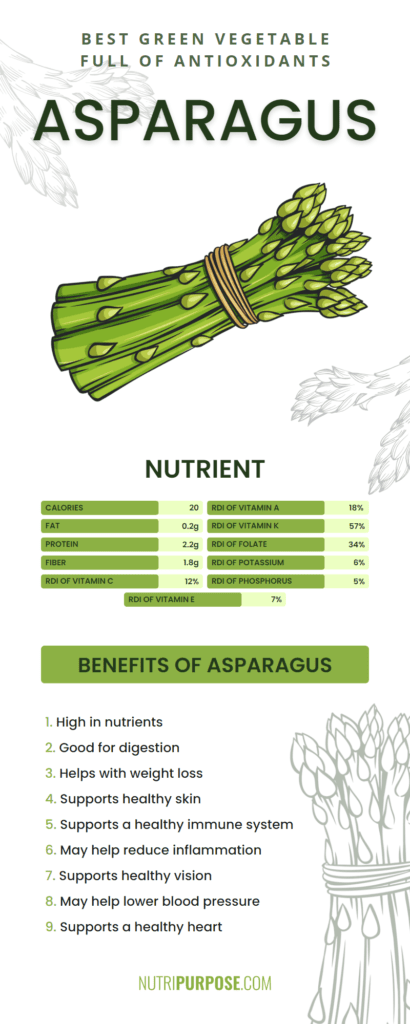 The flavonoids quercetin, isorhamnetin, and kaempferol are also remarkably abundant in asparagus.
This compound in asparagus helps lower blood pressure and has anti-inflammatory, antiviral, and anticancer properties.
Eating vegetables like asparagus and broccoli can provide our bodies with various antioxidants.
Mangoes and kiwis are also high in antioxidants.
Including these foods in our diet will help us maintain excellent health.
Enhances Digestive Health
For a healthy digestive system, dietary fiber is crucial.
If we consume half a cup of asparagus, we will be providing our body with 1.8 grams of fiber.
This equates to 7% of our daily needs.
A fiber-rich diet can help reduce the risk of high blood pressure, heart disease, and diabetes.
In addition, insoluble fiber adds bulk to the stool and stimulates regular bowel movements.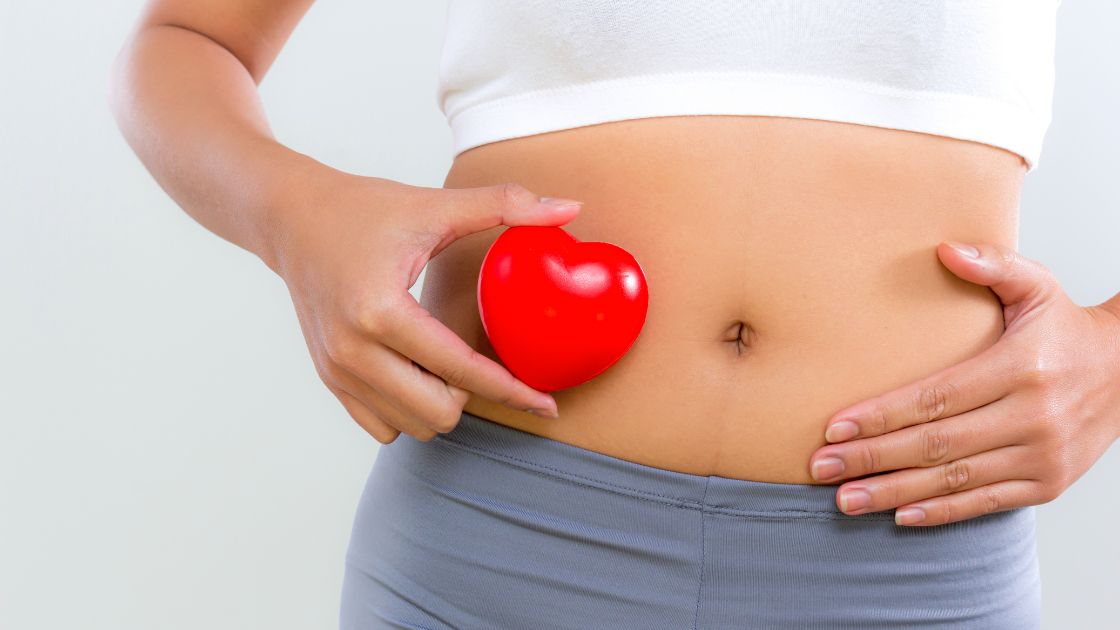 It also contains a small amount of soluble fiber.
This breaks down in water and freezes in the digestive tract to produce a gel-like material that feeds good bacteria. 
Asparagus is a great source to help meet our fiber demands and maintain a healthy digestive tract.
That is why it should be included as part of a high-fiber diet.
Other high-fiber foods include broccoli, spinach, and persimmons.
We can also include them in our day and thus play with the variety of vegetables and fruits.
Can Aid in Weight Loss
Asparagus also has many qualities that can help us lose weight.
The first quality is that half a cup only has 20 calories.
So eating a lot of asparagus is fine for people who need to do a caloric deficit.
Another quality is that 94% of its composition is water.
Eating foods high in water and low in calories can help us lose weight.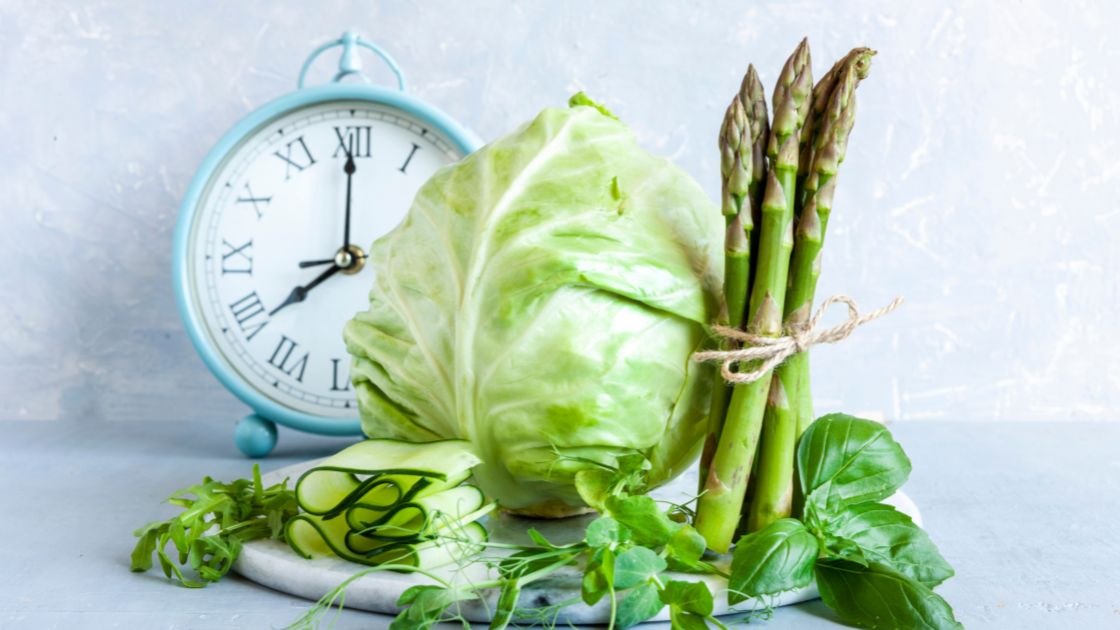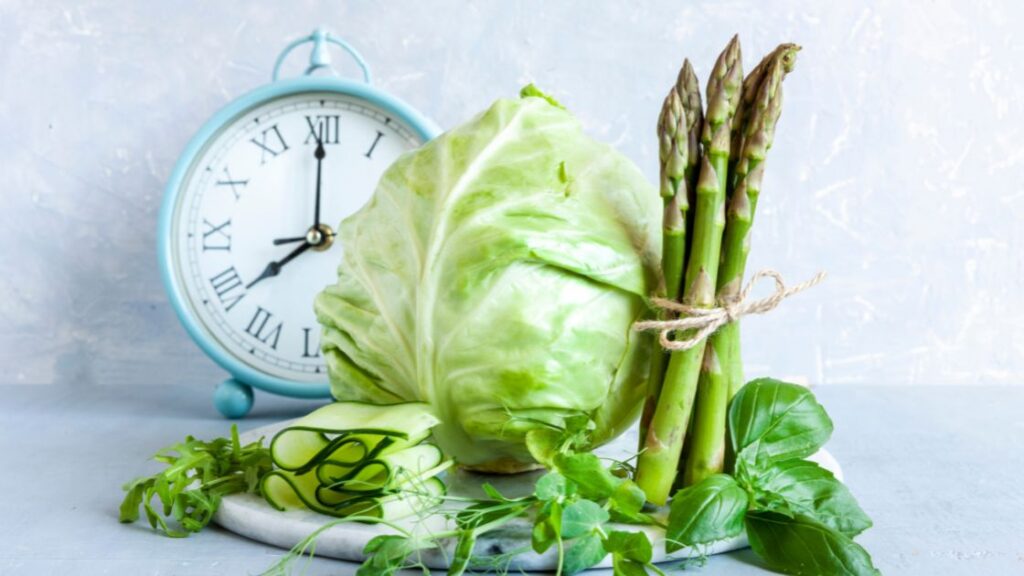 The fiber that asparagus possesses also contributes to weight loss.
It is well known that fiber helps with weight loss due to its satiating effect.
Aids in Blood Pressure Reduction
High blood pressure is a major risk factor for heart disease and stroke.
It affects more and more people around the world.
One of the best ways to control high blood pressure is to consume more potassium and less salt.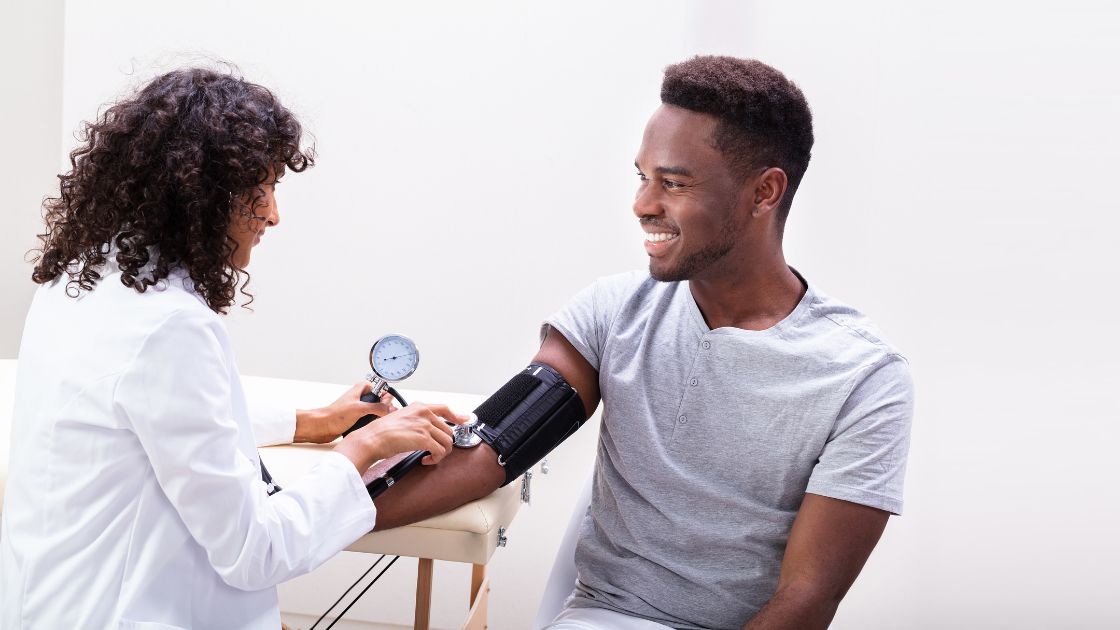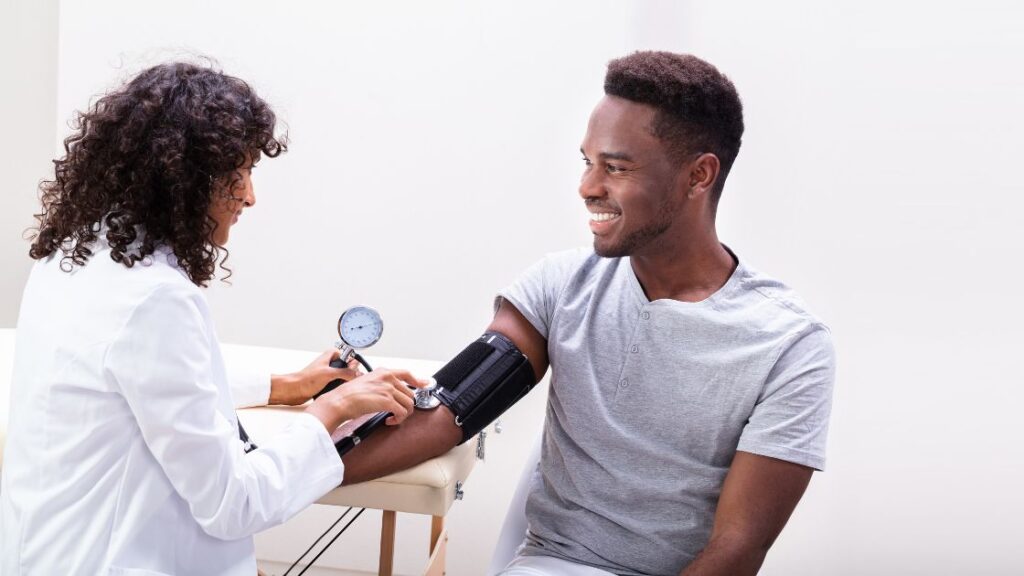 Potassium lowers blood pressure in two ways:
By loosening the walls of the blood vessels.
By removing excess salt during urination.
Asparagus represents a powerful source of potassium just like bananas.
Consuming a serving of half a cup of this vegetable covers the 6% daily value of potassium required.
People who consume asparagus can achieve up to 17% lower blood pressure than those who do not consume it.
Increasing our intake of potassium-rich plants is a wonderful method of keeping our blood pressure in a healthy range.
Now that you know the main benefits of asparagus, you surely want to start eating it.
Do you know how to add them to your meals?
Look at these fabulous recipes with asparagus.
Asparagus recipes
Are you looking for a way to cook asparagus? Here are some alternatives.
Asparagus for Carbonara
Preparation time: 15 minutes
Serves for: 4 people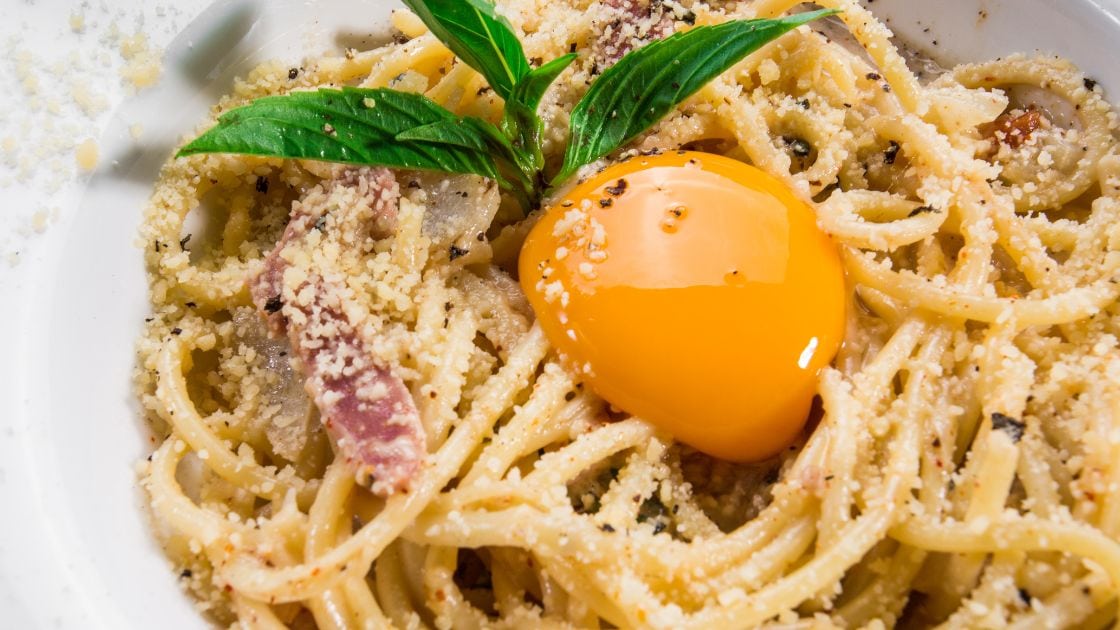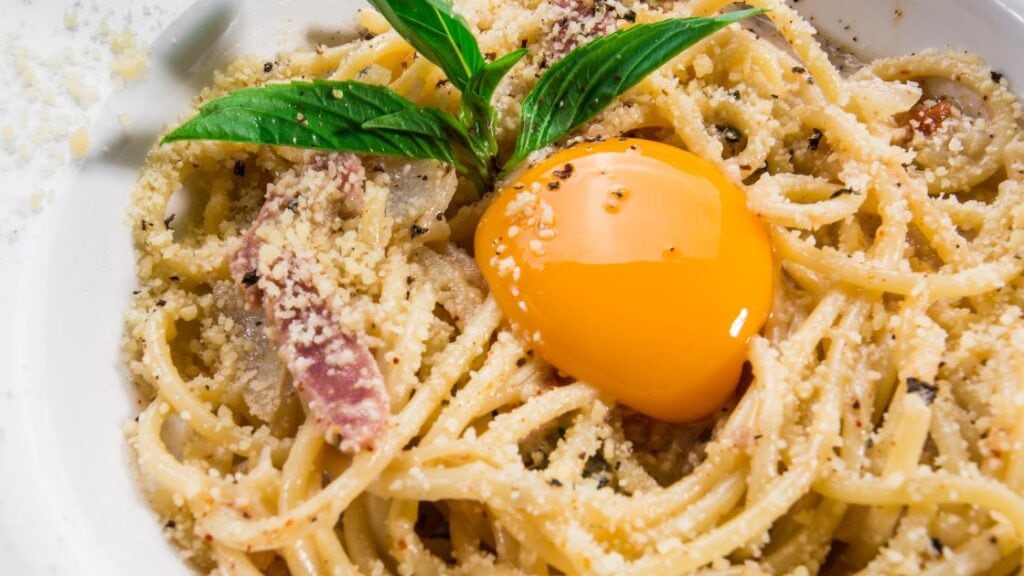 Ingredients:
4 ounces of pancetta (cut into small dice)
2 large egg yolks (lightly beaten)
1 pound of thin asparagus (trimmed and cut into 2-inch pieces)
1/2 tablespoon of unsalted butter
3 tablespoons of Parmigiano-Reggiano (finely grated)
1/4 teaspoon of black pepper (freshly ground)
Fine sea salt
Procedure:
Preheat a large skillet over moderately high heat.
Add the pancetta and cook, stirring periodically, for 3 to 5 minutes, or until crisp. Sufficient fat should be left in the pan.
Cook the asparagus for 2 to 4 minutes over moderately high heat, stirring occasionally. Add 2 tablespoons of water and continue stirring.
Take the pan off the heat for a moment and add the egg yolks and butter. Cook again and stir until the butter is melted.
Spoon the Parmigiano-Reggiano on top and season with salt and pepper.
Place on a plate and serve immediately with the pasta of your choice.
Asparagus Salad with Feta
Preparation time: 45 minutes
Serves for: 6 people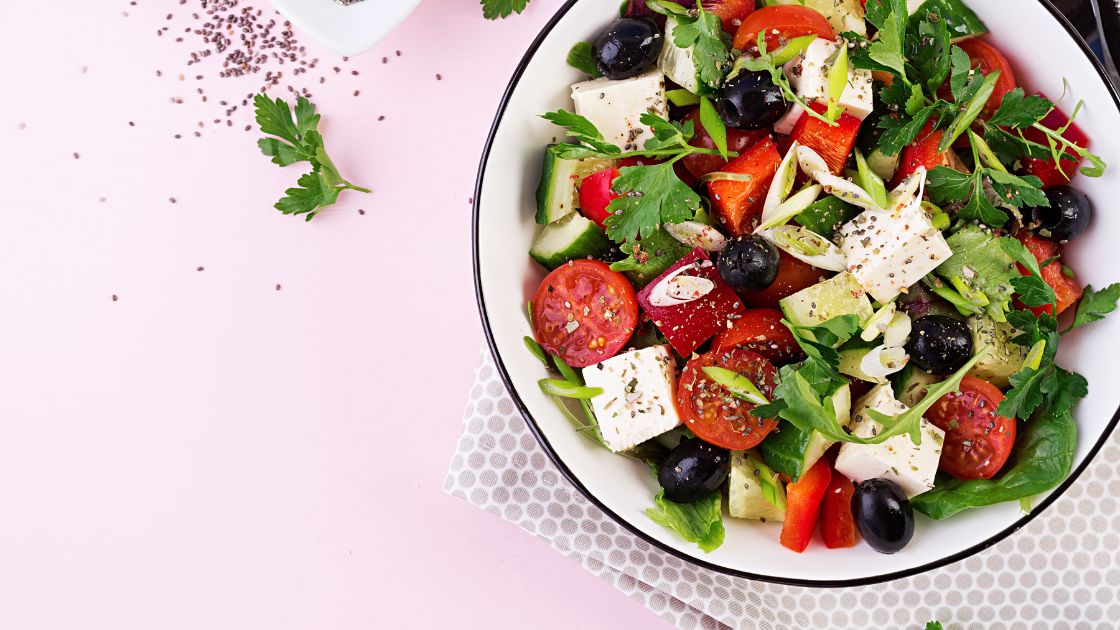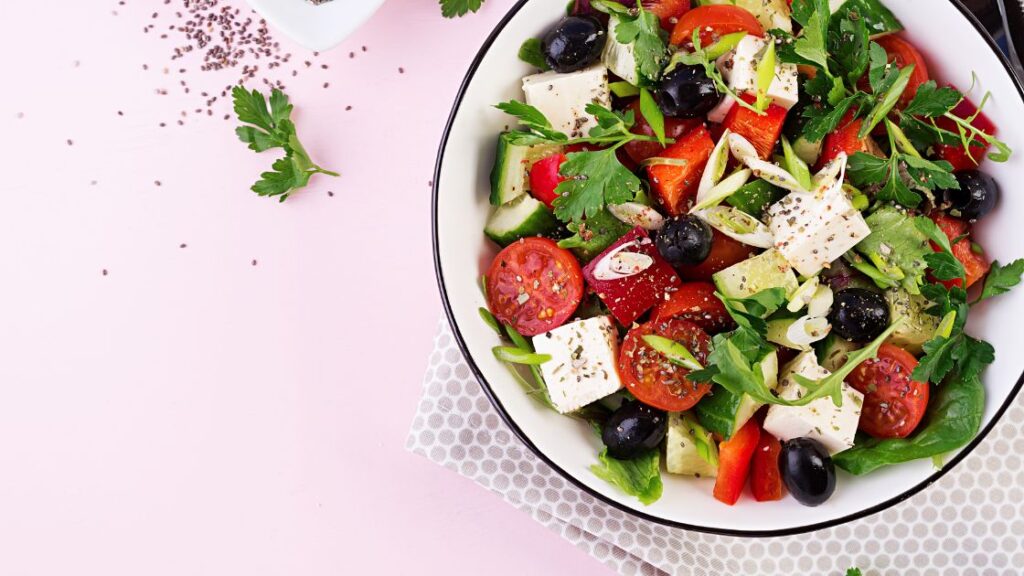 Ingredients:
1 pound medium green asparagus (trimmed)
1/2 cup of edamame (shelled)
1/2 cup peas (fresh or thawed frozen)
1 teaspoon of lemon zest (finely grated)
1/2 cup mayonnaise
2 cups of pea shoots
2 teaspoons of thyme leaves (chopped)
1 and 1/2 tablespoons of lemon (juice)
4 ounces of feta (crumbled)
1 small garlic clove (mashed until getting a paste)
Fine sea salt
Pepper
Procedure:
Place ice water in a medium container. Peel half of the asparagus into strips with a sharp vegetable peeler. Place the asparagus in the ice water. After an hour in the ice water, the asparagus should start to curl. Drain and dry with a soft towel.
The remaining asparagus, peas, and edamame should be blanched in a medium saucepan. For this use boiling salted water and leave the ingredients there for 3 minutes. Then place them directly in ice water to cool. After cooling, drain and dry. Blanch asparagus retains all its nutrients.
Mix the mayonnaise with lemon zest, lemon juice, thyme, and garlic. Add salt and pepper to taste. Toss gently with the asparagus ribbons, blanched greens, and pea sprouts.
Arrange salad on plates and sprinkle with feta before serving.
Glazed in Smoke Asparagus
Preparation time: 15 minutes
Serves for: 6 people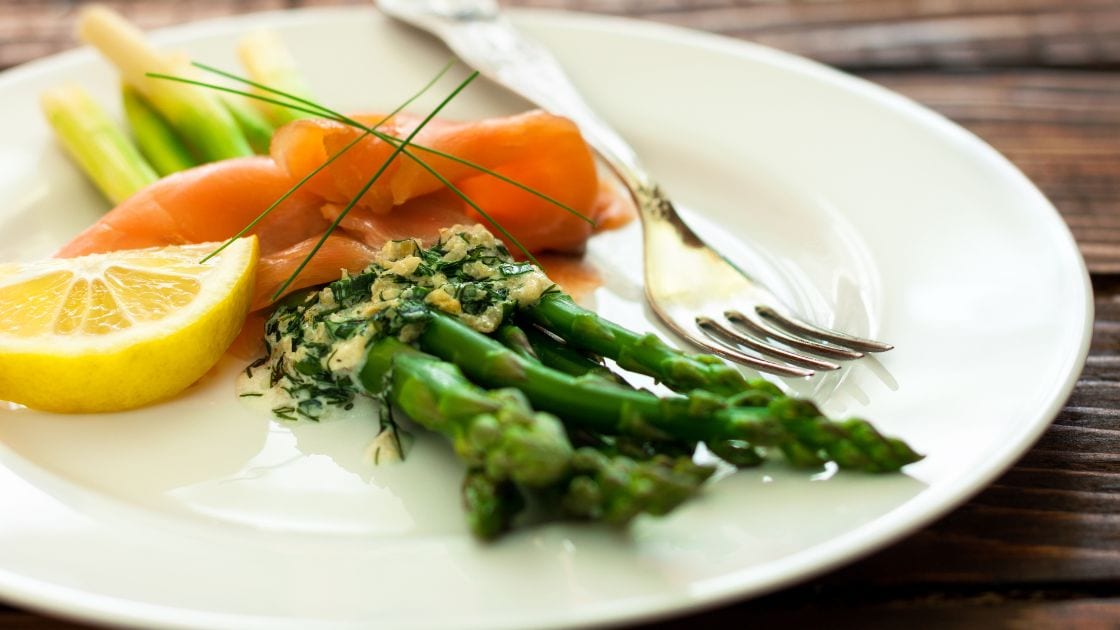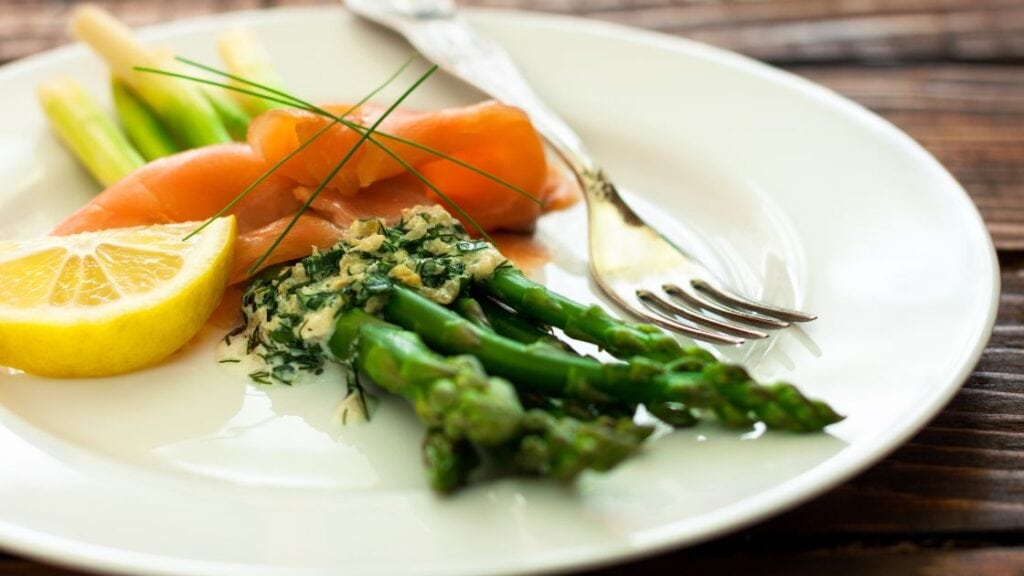 Ingredients:
1 pound of fresh asparagus
2 and ½ tablespoons of lemon juice (fresh)
½ cup of mayonnaise
1 tablespoon of paprika
½ cup of olive oil (extra-virgin)
1 and ½ teaspoons of cumin seeds
1 garlic clove (crushed)
2 and ½ teaspoons of kosher salt
Procedure:
Mix the mayonnaise, oil, lemon juice, garlic, paprika, salt, and cumin on a shallow plate. Add the asparagus and toss. Let stand for 30 minutes.
Grill the asparagus over moderately high heat. Turn them until tender and blistered in spots. Let rest and serve.
Adding asparagus to meals is an excellent option to add flavor and nutrients to our preparations. All species provide a special flavor.
This is what George W. Bush affirms when he says:
Eat Asparagus and nourish your body
If you didn't know how to eat asparagus, you have already learned some options. Prepare them as you like and accompany them with the trimming of your preference.
Do not forget that consuming them frequently will provide you with nutrients and many benefits.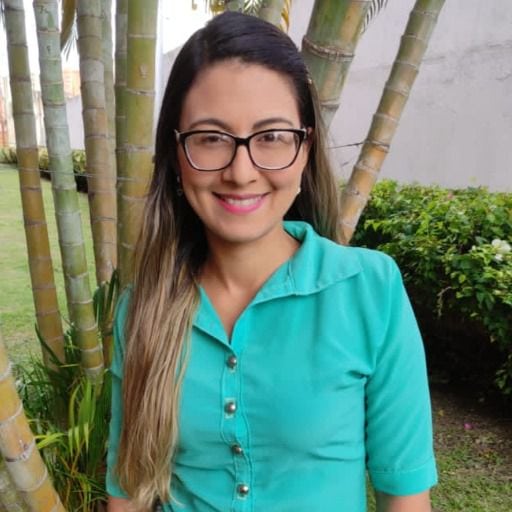 I am a professional health and nutrition writer with extensive experience in the industry. My passion for sharing valuable insights on nutrition and wellness stems from over 15 years of personal training and maintaining a healthy lifestyle. My commitment to continuously educate myself on the latest trends and research in the field allows me to deliver high-quality content that is informative and engaging. My mission is to empower individuals to make informed decisions about their health and well-being through my writing.